Short on Experience? Soft Skills May Get You the Job
October 9, 2019
Comments Off

on Short on Experience? Soft Skills May Get You the Job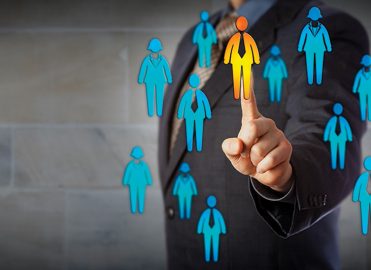 Hiring managers consider more than just education and credentials.
While browsing social media and attending local and national coding conferences, I frequently note aspiring coders expressing frustration in getting their first break into medical coding. The usual complaint is that employers won't hire them without coding experience. As someone who has been in a hiring position and is often asked to participate in the process, I can't help but ask these frustrated job hunters if they are aware of how soft skills impact employability. Surprisingly, many confess they are unfamiliar with what soft skills are and their importance in getting (and keeping) a job.
What Are Soft Skills?
Soft skills are what a candidate brings to a position that is hard to depict on paper. The Collins English Dictionary defines soft skills as "desirable qualities for certain forms of employment that do not depend on acquired knowledge: they include common sense, the ability to deal with people, and a positive flexible attitude."
From my experience, a person's soft skills can set them apart and give them the edge over someone who is lacking in that department. To illustrate the importance of soft skills, I interviewed several coding managers throughout the country and asked for their opinion and approach to hiring.
Meet Requirements, Exceed Expectations
The first question I posed to managers was focused on credential requirements. I was not surprised to learn that most require an AAPC or AHIMA credential when hiring for a coding position. I was surprised to learn, however, that multiple credentials don't necessarily boost a person's chance of getting hired. Most of the managers I spoke to said multiple certifications don't carry as much weight as a person who meshes well with the existing team.
ProMedica Manager Deb Curry said she would choose a team player over a more credentialed person. Teamwork is so important on Curry's team that they take a peer interview approach when hiring.
Not that managers discount the value of multiple credentials. Tonya Ries, manager of Medicare risk adjustment and coding at Anthem, believes multiple credentials beyond the Certified Professional Coder (CPC®) indicate additional competencies. Another manager said multiple credentials show the candidate is interested and invested in the coding field. "It shows commitment," the manager said. "As anyone who has worked toward a credential knows, it is not easy. There is a lot of required work and the certification exams are grueling, so pursuing two or more credentials shows dedication."
Kristen Viviano, risk coding supervisor at Capital District Physician's Health Plan, said it depends on what the credential is and what position she is looking to fill. She went on to say,
I am in the Risk Adjustment department, so someone having a CRC™ in addition to a CPC® would have preference over someone who does not. Likewise, for the auditing roles here, a CPMA® would be preferred. However, just because someone has multiple credentials that are not applicable to the role, doesn't automatically make them more desirable for a coder position.
In other words, make sure to obtain credentials that apply to the areas in which you want to work, and spend equal time honing your soft skills.
Degrees Are a Plus, but Dedication Speaks Volumes
My next question to managers was if their coders are required to have a degree, to which I received a variety of responses.
Curry said her coders are required to have an associate degree. Ries, however, said, "Required, no. Preferred, yes, as it indicates not only experience but also dedication and determination, along with a level of education that may be required to perform assignments."
Another manager said, "Currently, our coding positions do not require a degree, just a high school diploma/GED, the coding certification, and at least one year of experience." Likewise, Capital District Physician's Health Plan will hire coders with only a high school diploma or General Educational Development (GED). Viviano said,
Many training programs for coding can be completed without earning a degree, so by making that a requirement we feel there would be potential to exclude individuals who excelled in coding courses and who would be a great fit just because they didn't earn a formal degree.
The key, then, is to communicate to the hiring manager all your applicable accomplishments, such as scoring high on the CPC® exam. You need to be realistic, though. The higher up the rung you go, the more education you need.
As another manager said, "Yes, we have different levels of coding roles, so depending on the role, they'd need the necessary degree."
Take the Right Attitude
Aside from the hard skills gained by earning certifications and degrees, I wondered what other things managers look for when hiring. This time, everyone seemed to agree that experience was essential, but not necessarily work experience.
Curry said she looks for "their experiences. Their general willingness to learn and a positive attitude." Reis said work ethic and history, interview skills, and grades on assessment tests were important to her. Another manager said she considers both life and work experience. She explained,
While I have hired coders in the past who did not have much experience, I found that those with experience acclimated to the job more easily and were better versed in office etiquette. Our training program for new hires starts everyone from square one despite experience level, but those with some experience appear to grasp the information and retain it more effectively.
The other big thing I look for is enthusiasm. You can usually tell right away whether someone is just looking for a job versus someone who is looking for a career. While I do prefer experience for the reasons stated above, I have hired people with less experience because they were so enthusiastic about the prospect of working in the coding/risk adjustment field.
So, work experience is helpful, but having the right attitude can compensate you in the eyes of some hiring managers.
Viviano also takes into consideration previous work experience, but she likes to keep an open mind. "An individual doesn't necessarily need to have experience specifically with risk adjustment coding, but we like to see people who have experience with codes — this could come from processing claims, researching denials, etc.," she said.
Honesty: A Soft Skill that Works for or Against You
I next asked managers to share any anecdotal examples of candidates who really stood out during the hiring process. They had some great stories to share!
One manager said, "I interviewed someone once who made no bones about why she wanted to leave her current job. She spoke negatively of what she thought of her boss and her co-workers, in detail, and how she was always overlooked for other positions and promotions." Although the hiring manager appreciated the honesty, it was a little too honest, especially in an interview situation where you want to stand out for your accomplishments. "Standing out for negatively portraying your current employer in front of your potential new employer is not the way you want to be remembered," the manager said.
Curry also has had a couple of interviews where honesty got the better of the candidates. One candidate asked her, "So how long until I can bid on a job with ProMedica?" (her parent company). And another candidate said to her, "I really haven't used any of my schooling since I graduated, nor have I done anything to keep my certificate current. I guess I'd better start looking for CEUs or it will expire."
Sometimes honesty is the best policy, however. Curry recalls one honest job candidate who was newly credentialed (RHIT) and had, she confessed, "Absolutely no medical office/coding experiences, but she had been a retail manager for five years prior." The job candidate went on to say, "I may not be the most qualified, but I know I can do this because I'm willing to learn; and as a single mom, I do what it takes."
Curry almost hired her on the spot, but she wanted her team's input first. "Her vulnerability and honesty in an interview blew me away because that told me more about her than any resume or reference or school transcripts could." Five years later and "she is one of my BEST coders," Curry said. "She has since returned to school and obtained her BS and will be sitting for her RHIA this summer. She truly is a go-getter."
Social Graces Count for a Lot
Being pleasant and considerate will get you far, as well. Reis said, "I interviewed an individual who not only had a basic understanding of what the job role required but was also pleasant to speak with and addressed questions asked directly." This candidate, Reis said, was mindful of time and busy schedules, and followed up with a thank-you email reinstating why they were a perfect fit for the position and team.
Unfortunately, Reis has seen the other side, as well. "I interviewed an individual who appeared to be bored with the questions and conversation," she said. "If the person can't stay engaged during a one-hour interview, they will likely not perform well working remotely."
Don't Be Overzealous, but Be Thorough
Viviano remembers a job applicant who aggressively applied for positions in which they did not meet the minimum necessary certifications. "I can understand submitting an application if there are skills you are unsure of, but if the position requires a certification, which you do not have, then it doesn't come across well — especially if you are rejected for not meeting the minimum qualifications multiple times," she said.
To make a good impression, Viviano recommends job applicants:
Proofread your resume and cover letter for grammar and spelling, as well as the title of the position you apply for to ensure it is correct.
Regardless of the reason you are leaving an employer, even if all staff is failing new quality metrics, do not complain or speak negatively about them or their processes.
Know a little bit about the company you are applying for.
Show positive energy in a short interview and ask questions. You will get bonus points if you do job and company research prior to coming in for the interview.
It All Comes Down to Personality
Each employer is looking for slightly different soft skills, so it's best to be well-rounded. Here's what the managers I spoke to had to say are the key skills they look for.
Curry: "I would rather hire someone who appears to be more teachable or with less experience but a great attitude, than someone who might have more knowledge but comes across really bad. We ask questions to get to know someone rather than just hear what they have done. So, do they look you in the eye when they speak? Are they genuine? Are they relative? They need to be able to communicate well and be fairly organized because I don't micro-manage."
Ries: "Good communicator, focused, engaged, team player, critical thinker, and flexibility are all soft skills that help to identify the right candidate."
Manager 1: "We look for team members who have had experience working independently because our coding positions are work from home positions. While we know that no one knows everything, we need to feel confident that our coders will reach out with questions/concerns."
Manager 2: "Candidates who are fast learners, flexible, have good communication skills, can exhibit they are strong team players, and someone who is eager to do a good job."
Viviano: "From our perspective, you can always teach someone risk adjustment coding, but you cannot teach someone to be a good team member. Personality in an interview is a huge component in our decision process. We look for someone who is willing to help out the team, who is positive in a frequently changing environment, and who has a desire to learn as opposed to just ask someone else when they have a question. We once passed on someone with several years of experience with inpatient coding … there was a real concern that this individual would not be able to take feedback on the different guidelines from some of our tenured staff. We have also hired individuals who have risk adjustment experience but then struggled with that individual being willing to follow our company procedures, which made for a tense situation with the rest of our team. At the end of the day, as long as someone has the certification, not having specific experience is not a deal-breaker if they come to an interview and demonstrate a good personality."
What's Holding You Back?
When your education or experience isn't enough, remember that what gets your foot in the door is not always what appears on your carefully crafted resume. Your soft skills — communication, positive attitude, willingness to learn, and being a team player — may score you that first job opportunity. These skills are just as important to develop as the hard skills needed to obtain a certification or advanced education. Take some time to reflect on what soft skills you bring to your current or future employer.
Soft Skills Are Important in All of Healthcare
In the September issue of Healthcare Business Monthly, the article "Realize the Value of Soft Skills in Healthcare," discusses the importance for leaders in our consumer-driven healthcare system to hire and train employees who possess professional skill sets that enable them to provide well-coordinated, high-quality, patient-centered care.
Latest posts by Colleen Gianatasio
(see all)