4 Tips For Becoming A Medical Coder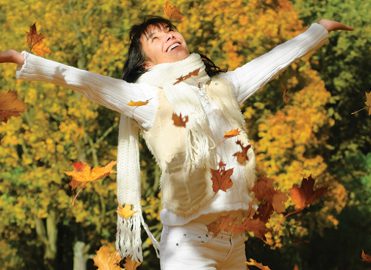 Take a longtime coder's advice for how to
ignite (or reignite) your love of medical coding

.

Whether you are just starting out in medical coding or have been at it for a long time, you know that careers (much like relationships) require a lot of work. Maybe you've been coding for a long time and you've lost that loving feeling, or perhaps you are considering a career in medical coding, but you don't know how to make the first move. Either way, here's how to fall in love with medical coding — for the first time, or all over again.
Become Passionate about a Medical Coding Career
I received a call from a friend one evening and he asked me a question I get a lot: "My wife is interested in medical coding. How would she get started?" Medical coding is without a doubt a rewarding career with a decent job outlook in the coming years, according to many expert sources, including AAPC. The average salary for a medical coder with a Certified Professional Coder (CPC®) credential is $54,401, according to AAPC's 2018 Salary Survey, and the job requires minimal higher education beyond high school.
Medical coding is the process of reviewing physician notes, charts, and other documentation, and then translating them into approved, universal codes used for patient billing. These codes are also used to improve patient care, track treatment outcomes, and improve quality within the healthcare industry. Accurate medical coding is essential to the financial sustainability of healthcare organizations and improved patient outcomes through proper reporting of physician services. There is so much to this field, it's no wonder you are enamored with it!
Here are four basic tips that can help you become, and stay, a part of this ever-growing, ever-changing, and always exciting field.
Tip 1: Get the Proper Training
Like any new career, training is critical to becoming a successful medical coder. Many community colleges and coding certification facilities offer courses for beginning coders. Options include a certificate of completion or a two-year or four-year degree program. Both options work, and which route you take may depend on how far you wish to go in the field. For starting medical coders, a non-credit certificate is sufficient, and can usually be completed in a short period (less than a year). For those interested in going further, such as director of health information management (HIM), a degree program may be more suitable.
When researching options, check job descriptions you are interested in first to get an idea of the education and experience requirements. It's advisable to take advantage of any coding internships that may be offered by the school or volunteer at a healthcare organization (see Tip 3 for more information).
Tip 2: Prepare for the Certification Exam
More and more healthcare organizations are requiring certified medical coders. Most medical coding training courses prepare students for the certification exam; be sure to take full advantage of exam preparation courses offered such as AAPC's Medical Coding Certification Exam Preparation. Study, practice, and get plenty of rest before exam day, as certification exams are generally four to just under six hours long. Rest assured, you can pass these rigorous exams with good preparation and support.
Tip 3: Work in a Medical Office or Volunteer
How do you get work experience if nobody will give you a job without experience? Volunteer! Work for free? Don't look at it as working for free, but rather as an invaluable investment in your career. Volunteerism need not be a huge investment of your time. Be grateful if someone is willing to take you on as an apprentice and teach you the ropes.
Realize, as well, that your first job may not be actual medical coding; mine wasn't. I started in the field by volunteering in a hospital medical records department. From there, I worked in patient registration, where I learned about various health insurances, billing codes, financial screening, and payment plans. These early positions gave me a solid foundation in the medical coding field.
Gain experience volunteering or working in a medical billing, registration, or medical records department, and you will soon have a solid foundation upon which to build your career in the business of healthcare.
Tip 4: Put Together a Polished Resume and Network
You got the training, credential, and work experience and now you're ready to go for that dream coding job. Make sure to list your accomplishments in a well-polished resume. When you network with healthcare recruiters, always have your resume on hand.
In addition to validating your skills with a credential (or two), gain peer support from attending your AAPC local chapter meetings and utilize all the career resources AAPC provides.
Although many get into coding just because they hear they can work from home, which is true for many companies, know that starting out you may be required to work onsite. Never turn down a great opportunity just because it's not remote. Working from home is a great privilege, but it must be earned.
Is It Worth It? Yes!
Medical coding is a field with enormous growth and possibilities. These tips are by no means exhaustive, but they will assist you in your journey from wanting to be a medical coder to being one — and loving every minute of it.
Find Your Dream Job
If you want to see how one coder launched her successful medical coding career, watch the video. You can have the medical coding career you want, too. It's time to get started.
---
Alvin R. Cureton, Jr., CPC, is a coding specialist I at MedStar Health. He started in healthcare as an emergency medical technician in 2009. Cureton's joy in helping patients expanded to the business/financial side in 2015 when he became a financial access specialist with MedStar Health, which prepared him to be a medical coder. He attended Community College of Baltimore County, where he earned certificates of completion in both medical billing and medical coding. Cureton transitioned into his first coding position with MedStar Health in October 2016, where he still is today. He is a member of the Baltimore East, Md., local chapter.
Resources
AAPC Knowledge Center. Infographic: 2018 Healthcare Business Salary Survey
AAPC Knowledge Center. 2018 Salary Survey: Credentials Serve Our Members Well
---
Medical Coders Love Their Job! Here's Why
By Renee Dustman
We asked AAPC's Facebook group members "What do you love about being a medical coder?" As the comments poured in, we noticed a pattern: Medical coding is diverse enough to satisfy many interests and personalities, but medical coders, for the most part, share certain traits. They are:
Detectives
Artists
Professional students
Sticklers for detail
Nurturers
Social butterflies
Thrill-seekers
Gamers
Storytellers
Here are some of the Facebook posts:
Diana Colucci – Sometimes you feel like you are a detective trying to figure out what the provider did at the visit. Every day you learn something new and no two charts are the same.
MJ Renfro – What I love about medical coding is the investigation part. There is always something new in front of you; you never get bored. I also love having the coding community where you can reach out if you have questions and share knowledge.
Donna Robb Schneider – The research! I'm a surgical coder and not all procedures are cut and dry. Love when you need to investigate further.
Anita Hawks Thomas – I actually love dissecting the , looking for clues to find the diagnosis of the patient. It's almost like detective work, but safer.
Lori Haney Hayward – There is no better read than medical documentation. It is a field where the education is endless, you continually learn something new every day and it is a field where friendships are endless. I think of coding as being a detective! I love this career. I have found a job I love; therefore, I have not worked a day in my life as a coder. I am on an adventure.
Kay Kay – I love the never-ending learning in this field, the many different account types we can code. I am a facility coder and love to be able to move to different specialties; you never get bored! The remote option is a plus. I feel like it's putting a "story" together with every case and all cases are always different. I love it!
Beth Mosley Pavlica – I very much enjoy what I do because it is ever changing. I'm constantly learning and growing as a coder and person. This career path has afforded me the ability to provide well for my family and have flexibility to work at home when I want. I love what I do and I'm very grateful.
John Piaskowski – As a surgical coder and auditor, every day I get to expand my knowledge and understanding of anatomy and clinical situations. Every case is markedly different from the previous and the challenge it provides is both a learning opportunity and also a way to keep my mind fresh and alert.
Deanna Grant – You can never say, "I know everything there is to know about coding."
Mary Vivian-Leidy – I love how every day brings something new to learn, giving me endless opportunities to continue learning and growing in the field. I also value all the relationships I have gained through attending HEALTHCON and attending other local chapter meetings. Networking gives me a wide variety of professionals who are always an email or phone call away, always willing to share their knowledge or share yet another expert.
Kristal Smith Wessels – I love the medical field; it's ever changing which makes it exciting! There is no monotony in coding! There are new challenges every day!
Kelly Lutz – I love that coding is challenging and complex. I like solving the puzzles. Never a dull moment!
Rebecca Poff – Non-stop learning keeps me sharp. AAPC and coding have given me a career that is challenging, always different, and I've met some amazing humans while earning a paycheck that I'm very proud of!
Ivonne Atanacio – I absolutely love the never-ending learning, as coders we are taught to abstract and code – but in this field with so many healthcare changes it's so important to stay up to date with the changes that affect us directly. It's a continuous challenge and I love to be challenged; it keeps me on my toes.
Theresa Barone – It's challenging. Always more to learn and so many different avenues available; specific specialty, Risk Adjustment, Auditing, Inpatient … The list goes on and on.
Rik Salomon – I love the sense of artistry: we paint the clinical picture for the patient's encounter.
Kim Beesley – I love absolutely everything about coding and auditing. Each visit paints a different picture. There are educational opportunities every day. Things change constantly in the medical coding world. I love being able to help others learn what I have learned over the past 30 years. The opportunities are endless.
Anna Beauchamp McGregor – I love the challenge of pulling all the individual components together and completing the painting. When working with providers and coders, I tell them that they are painting a portrait of what is happening at that moment. I get to be the interpreter. Each interpretation is unique. How could I not enjoy what I do!
Margaret Porter Mclachlan – I always think of it like a puzzle which I love. The doctor gives me info and I find the codes that will cover and submit them. Then if they deny, I research it thoroughly and appeal the claims. When the claim is paid, I feel like the puzzle is solved. It's a good feeling. I've been doing this for 41 years and it never gets old!
Cheri Westman – Honestly there is sooo much to love! Reading through the provider's notes searching for those little hidden gems. Researching charts consult notes, diagnostics, etc. Often helping to delineate fact from fiction. It's like putting together a puzzle, working with providers, supporting their efforts in caring for patients, whether it be identifying gaps in care, identifying the ideal ICD-10 code or ensuring that services are reported properly. So much to love!
Roberta Pell – I love being a medical coder. It's like solving a puzzle. There are so many things to do in this field, it's exciting how it's growing, and how technology impacts our field. It's so different from when I first started back in 2004; there is something new all the time.
Stacy Blodgett – Coding is like putting a puzzle together; auditing, you have the puzzle completed, but you have no box top to refer to … Love the challenge!
Colleen Parmenter Gifford – I feel like I'm a storyteller. It's my job to tell the patient's story by codes. Patient fell and skinned knee, etc., etc. I get to tell a story by using codes, like when you were little and decoded the messages on the back of cereal boxes and I think that is too cool. Can you say "coding nerd"?
Joy Lackow Jones – I love reading the medical charts; every chart tells a different story, no two notes are the same, it's always different.
Latest posts by Guest Contributor
(see all)
2 Responses to "4 Tips For Becoming A Medical Coder"