Florida Exec Sentenced to 20 Years in $1 Billion Healthcare Fraud Case
In CMS
October 10, 2019
Comments Off

on Florida Exec Sentenced to 20 Years in $1 Billion Healthcare Fraud Case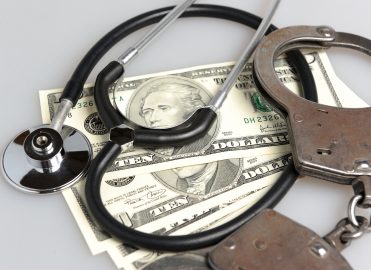 Former owner of a chain of skilled nursing and assisted living facilities in South Florida faces a 20-year sentence after being found guilty of a decades-long scam of paying bribes and receiving kickbacks in a massive billion-dollar Medicare fraud and money laundering scheme. This extensive healthcare fraud conspiracy resulted in hundreds of millions of dollars in fraudulent claims to Medicare and Medicaid for services deemed medically unnecessary.
A federal district judge sentenced Philip Esformes to two decades in prison and three years of supervised release for his role in what is being touted by the Department of Justice (DOJ) as the largest healthcare fraud case in United States history. In November the court will determine the amount of restitution Esformes will pay, as well as the assets and property he must forfeit.
Compromising the Integrity of Our Healthcare System
In April 2019, after an eight-week jury trial, Esformes, who owned more than 30 Miami-area skilled nursing and assisted living facilities, was found guilty of more than 20 charges of money laundering, paying and receiving kickbacks, bribery, conspiracy, and obstruction of justice. Between January 1998 and July 2016, Esformes and his unscrupulous co-conspirators billed an estimated $1 billion to Medicare and Medicaid for questionable services.
According to the DOJ, Esformes bribed physicians to admit patients into his facilities, many of which did not qualify for skilled nursing home care or placement in an assisted living facility. The patients cycled through his facilities often failed to receive appropriate medical care or received medically unnecessary services that were then billed to Medicare and Medicaid. Several witnesses testified to the poor conditions in the facilities and the inadequate care received by patients.
Esformes further enriched himself by providing access to assisted living residents to any healthcare provider willing to pay a kickback. He and his co-conspirators accepted millions in payments to steer these patients to other corrupt providers – community mental health centers, pharmacies, home health agencies, physician groups, therapy companies, partial hospitalization programs, laboratories, diagnostic companies, and home health care providers — who further robbed Medicare and Medicaid by billing for services that patients did not need or get.
These kickbacks were often paid in cash or were disguised as payments to charitable donations, payments for services, and sham lease payments, to hide the kickbacks from law enforcement court documents allege.
Depth of Corruption
Esformes concealed the poor conditions and this intricate scheme from authorities by bribing a Florida state regulator employee for advance notice of surprise inspections scheduled to take place at his facilities. Altogether, the evidence established that Esformes personally benefited from the fraud, receiving more than $37 million over a 14-year period. The former healthcare mogul used his criminal proceeds to make extravagant purchases, including luxury automobiles and a $360,000 watch.
Taking his despicable conduct even further, Esformes also used his illicit proceeds to bribe a college official in exchange for gaining admission for his son to that university.
According to court documents, in 2006, Esformes faced similar allegations of improperly admitting patients in 2006 and paid $15.4 million to resolve the claims through a civil settlement. However, Esformes and his co-conspirators allegedly continued this criminal activity, simply adapting their scheme to prevent detection and continue their fraudulent activity following the civil settlement.
Partners in Crime
Other conspirators in the scam, a hospital administrator and a physician's assistant, plead guilty and were sentenced in April and ordered to pay restitution. Arnaldo Carmouze, a physician assistant, pleaded guilty to conspiracy to commit healthcare fraud and was sentenced to 80 months in prison and was ordered to pay almost $12.6 million in restitution.
Co-conspirator Odette Barcha also pleaded guilty to one count of conspiracy to violate the anti-kickback statute and was sentenced to 15 months in prison followed by three years of supervised release. The former hospital outpatient director was also ordered to pay more than $704,000 in restitution.
Bertha Blanco, a 30-year employee of Florida's Agency for Health Care Administration, which oversees the licensure of assisted living and skilled nursing facilities in Florida, was sentenced to nearly five years in prison for accepting bribes in exchange for providing confidential information to Esformes, among other operators. She allegedly provided advance notice of surprise inspections.
"Healthcare fraud is a hidden tax costing billions of dollars every year and, as in this case, too often threatens the very health of vulnerable patients," said Omar Pérez Aybar, Special Agent in Charge for the Office of Inspector General. "Esformes – who provided shoddy medical care – stands convicted of fraud and is now paying the price."
Latest posts by Stacy Chaplain
(see all)