Enhancing Transparency About Nursing Home Abuse and Neglect
In CMS
October 24, 2019
Comments Off

on Enhancing Transparency About Nursing Home Abuse and Neglect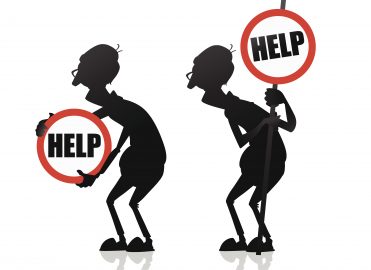 A movement toward increased transparency about abuse and neglect will further help to ensure nursing home quality and safety. Earlier this month the Centers for Medicare & Medicaid Services (CMS) announced a significant enhancement of the information available to nursing home residents, families, and caregivers on the Agency's Nursing Home Compare website.
Beginning Oct. 23, 2019, CMS will display a consumer alert icon next to nursing homes that have been cited for incidents of abuse, neglect, or exploitation. This effort to ensure information regarding misconduct is both accessible and understandable empowers consumers to make informed decisions for themselves and their loved ones.
"America deserves nursing homes that ensure residents are treated with dignity and kept safe from abuse and neglect; that are rewarded for value and quality; whose patient outcomes are transparent to consumers; all without unnecessary paperwork that keeps providers from focusing on patients," said Administrator Seema Verma, when she announced the Agency's five-part approach to ensuring safety and quality in nursing homes back in April. The five-part plan focuses on:
Strengthening oversight
Enhancing enforcement
Increasing transparency
Improving quality
Putting patients over paperwork
This move toward improved transparency gives patients unprecedented information about nursing home quality, giving them the resources they need to make informed choices.
Nursing Home Compare Tool
Nursing Home Compare allows you to find and compare nursing homes certified by Medicare and Medicaid. This website contains information on the quality of resident care and staffing for more than 15,000 nursing homes around the country.
The robust Nursing Home Compare tool provides an assortment of information about nursing homes, such as whether a facility meets federal standards with regards to health and safety compliance inspections, staffing levels, and quality measure performance. Previously, consumers could learn about past instances of abuse citations at a nursing home, but it took multiple steps to find this information in the facility's health inspection reports available on Nursing Home Compare. As a result of the actions announced earlier this month, CMS is minimizing these steps and making it easier than ever for patients, residents, and their families to quickly and easily identify nursing homes with past citations for abuse or misconduct.
Enhancing Transparency
A new alert icon has been added to the Nursing Home Compare website for facilities cited on inspection reports for one or both of the following:

abuse that led to harm of a resident within the past year; and
abuse that could have potentially led to harm of a resident in each of the last two years.
To ensure the latest information is available, CMS will update the icon monthly, coinciding with updates to CMS inspection results. This icon will supplement existing information like the nursing home's Five-Star Rating; in turn, arming consumers with a more comprehensive understanding of a facility's quality. For the first time, abuse allegation information will be clear and readily available, increasing accountability to quality standards.
Latest posts by Stacy Chaplain
(see all)
No Responses to "Enhancing Transparency About Nursing Home Abuse and Neglect"