Where Did the Codes Go in Local Coverage Determinations?
In CMS
October 29, 2019
Comments Off

on Where Did the Codes Go in Local Coverage Determinations?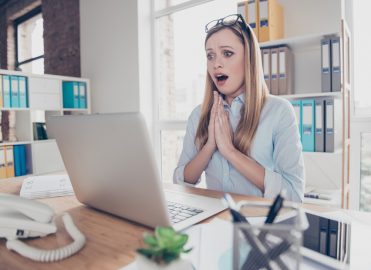 Wondering where all the ICD-10-CM, CPT, HCPCS Level II, Bill Type, and Revenue codes disappeared to in local coverage determinations (LCDs)? A provision of the 21st Century Cures Act required codes to be removed from LCDs and communicated through local coverage articles. Medicare Administrative Contractors (MACs) began the conversion at the beginning of the year and the process is expected to be complete by January 2020.
Look to Local Coverage Articles for Codes
Until an LCD is converted, you should be able to find the codes in both the LCD and related local coverage article(s). After the conversion, you will need to navigate to the Associated Documents section in the LCD and click on the appropriate link under Related Local Coverage Document(s) to access the local coverage article(s). You will do that same in local coverage articles to access the related LCD.
This is just one of the revisions the Centers for Medicare & Medicaid Services (CMS) has made to Chapter 13 of the Medicare Program Integrity Manual, which includes instructions, policies, and procedures for MACs.
Per Section 13.5.1 General Requirements:
For all new and revised LCDs MACs shall no longer include national policy language found in statute, regulations, rulings, interpretive manual instructions, etc. in the coverage and indications section of their LCDs. If contractors need to reference a national policy in the coverage and indications section of their LCD, they shall cite the reference (e.g. publication number, Medicare title of manual, section of manual) without reiterating the text from the policy. It is no longer appropriate to include Current Procedure Terminology (CPT) codes or International Classification of Diseases-Tenth Revision-Clinical Modification (ICD-10-CM) codes in the LCDs. All CPT and ICD-10-CM codes shall be removed from LCDs and placed in billing & coding articles or Policy Articles that are to be published to the MCD and related to the LCD. CMS will provide additional instructions on the date upon which this change will be effective.
Making the LCD Process More Transparent
Other recent changes CMS has made with the intention of improving transparency in the LCD process include:
A step-by-step description of the LCD process.
A standardized summary of clinical evidence supporting LCD decisions and MAC coverage determination rationales.
Guidance on how to request an informal meeting with the MAC to discuss potential LCD requests; and a new process that allows stakeholders to request a new LCD.
Restructured contractor advisory committee (CAC) meetings, and opening meetings to qualified healthcare professionals other than just physicians.
Public meeting notification requirements.
Retiring proposed policies not finalized within 1 year of original posting date.
Improved communication for MAC responses to public comments.
Consistent reconsideration process to that of the national coverage determination reconsideration process.
Medicare Coverage Database Updates
LCDs and related coverage articles are accessible in the Medicare Coverage Database. This site also contains NCDs, proposed NCD decisions, national coverage analyses, coding analyses for labs, Medicare Evidence Development & Coverage Advisory Committee proceedings, and Medicare coverage guidance documents.
In September, CMS incorporated new functionality to the website by adding several new features, including:
Added display of new coding and billing article type.
Updated display of articles and self-administered drug exclusion articles.
Added display of new draft articles.
Added display of new no-code LCDs and proposed LCDs.
Updated the Advanced Search filters to include Billing and Coding and Response to Comment (RTC) Articles.
CMS updates the national coverage information in the Medicare Coverage Database in real time, except the national coverage download, which is updated weekly, and local coverage information, which is updated every Thursday. Read "How to Use the Medicare Coverage Database" to learn how to get the most information from this site and stay up to date on all Medicare coverage, coding, and billing guidance.
Latest posts by Renee Dustman
(see all)