AUA Updates PSA Screening Guideline for Men
By admin aapc
April 30, 2009
Comments Off

on AUA Updates PSA Screening Guideline for Men
The American Urological Association (AUA) updated, April 27, its prostate cancer screening guideline for men. Well-informed men aged 40 and older who have a life expectancy of at least 10 years should be offered the prostate specific antigen (PSA) test to establish a baseline reading; for men 50 and older, PSA testing should be individualized rather than a blanket annual test, the AUA recommends.

The AUA made the decision to update its PSA guideline after reviewing recent studies that indicated an above-median baseline PSA level for men 40 and older is a strong predictor for prostate cancer. Testing at age 40, said the AUA, allows more curable cancers to be found earlier, and may also allow for less frequent and more efficient testing thereafter.
In addition to PSA testing, the AUA recommends digital rectal exams for men 40 and older. Physicians should consider both test results as well as a patient's family history and overall health, ethnicity and age. The decision for whether a biopsy is needed, the AUA says, should not rely on just PSA reading(s), but should also take into account other factors, such as free and total PSA, PSA velocity and density, other illnesses or diseases, and previous biopsy history.
To date, Medicare covers PSA testing as well as digital rectal exams once every 12 months for beneficiaries 50 and older. The PSA test does not have a coinsurance or deductible payment. For digital rectal exams, beneficiaries pay 20 percent of the Medicare approved payment.
Read the free Urology Coding Alert article "Screen PSA Documentation to See When Codes Deserve a G Code," online at CodingInstitute.com for coding guidance.
Latest posts by admin aapc
(see all)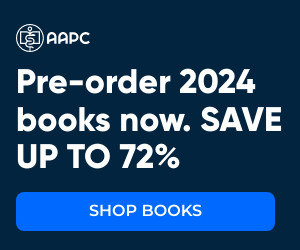 No Responses to "AUA Updates PSA Screening Guideline for Men"