Showcase Your Work Ethic and Maximize Productivity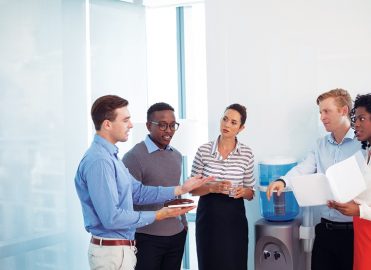 As the world offers more distractions, don't let your work ethic and integrity fall by the wayside.
The healthcare industry demands the highest ethics and integrity, especially when it comes to protected health information. But it's important to take those values as seriously in the other aspects of your job, as well.
As coders, we have all seen our work environments and productivity expectations change over the years. We work from home, in a private office, in a cubical farm, or a combination of all. Each environment raises unique challenges for maintaining professional ethics and integrity.
Here are five ways to maximize your productivity without jeopardizing your work ethic and integrity.
1. Avoid Personal Electronics
In this digital age, where we are "connected" 24/7, it's easy to get into the mindset of "I need to see what is going on" or "Just a minute, I have to check this." Think about it: When you're on company time, do you check texts, social media, or personal emails? Do you browse Amazon, check your Facebook page, or search for online sales? It's OK because we all do it, right?
It's very easy to be complacent on this, but it isn't the right thing to do. From a manager, physician, or business owner's point of view, it's grounds for termination. I challenge you to keep track for an entire workday every time you conduct personal business at work and how long it takes you to complete it. Use that figure to estimate how much time you waste every week, month, or year. As an employee, you are one of your company's most expensive resources. Use your talents efficiently.
2. Exceed What Needs to be Done
All employers have expectations of the work to be performed by employees. Ask yourself:
Are you aware of your employer's expectations?
Do you meet expectations?
Do you exceed expectations?
Merely meeting expectations is considered under-performing with many employers. Are you only meeting expectations because you believe the philosophy "The more I do, the more they'll expect from me?" Never reason away your productivity with, "I completed everything in my queue today, so I've got time to kill." Although this may get you by and keep you employed, you aren't working with the highest ethics and integrity possible.
3. Steer Clear of Distracting Co-workers
This one is my nemesis. I fall victim to it the most. Everyone who knows me knows I CAN TALK! We all have moments where a conversation begins, and we want to join right in. Just a quick story or laugh can turn into a 15-minute conversation, putting us behind on productivity.
If you can have a conversation while working, fine; but it isn't fine if even one person's productivity is affected by a personal group conversation. Avoid those conversations, especially if you work for a company that offers overtime.
4. Don't Pick and Choose Your Tasks
We all have daily tasks that we like to do, and some not so much. Be willing to do every task on your "to-do" list rather than choosing which tasks you like to do and leaving the less-favored tasks for someone else to do. For example, if you are a surgical coder, don't go through and take all the laparoscopic appendectomies and cholecystectomies so you can get high numbers, and leave the colectomies, angiographies, and vascular stents for a coworker to complete. And don't ask to "help" coworkers by completing the tasks you only like to do in their queue. Working with integrity means you do your work — all of it — to the best of your ability.
5. Leave Outside Responsibilities Outside
Many coders work multiple jobs or volunteer to be an officer for their local chapter. It can mean a large time commitment, especially when it gets close to big events such as May MAYnia or vendor events for side businesses. You may think it doesn't matter to your company if you take a few minutes to print material, send out emails, contact speakers/site managers, or do whatever needs to be done for the event because your company benefits from you serving as an officer, right? Wrong! Remember: Your employer pays you to perform a job. You volunteered or committed your time, not the company's time.
Workplace ethics and integrity are important now more than ever. With an influx of newly credentialed coders, an evolving industry, and an aging population that needs more and more medical services, we must maintain our reputations and hold ourselves to the highest standards.
---
About the author:
Cynthia Briggs, CPC, CPMA, CCVTC, is manager of coding and billing for Southside Physicians Network-Surgery, Petersburg, Va., where she codes general, bariatric, breast, colorectal, vascular, and cardiothoracic surgeries. She has experience in coding and billing, accounts receivable, and expertise in radiology accounts. Briggs is the 2019 president of the Petersburg Association of Coders (PAC) Local Chapter. She served as the PAC treasurer in 2015 and as chapter president for 2016 and 2017.
Latest posts by Guest Contributor
(see all)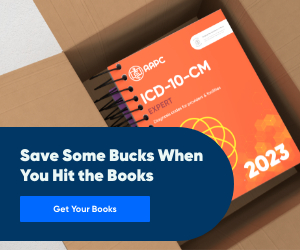 One Response to "Showcase Your Work Ethic and Maximize Productivity"