Find Your Passion in Medical Coding
In Coding
October 31, 2019
Comments Off

on Find Your Passion in Medical Coding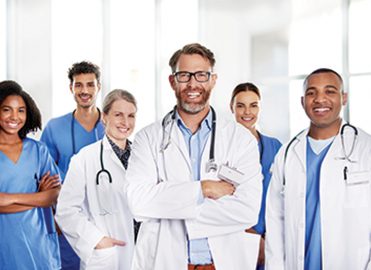 Focus your job search on what excites you most.
Every coder experiences a unique journey that leads them to the wonderful world of medical coding. Medical coders come from all types of backgrounds and, possibly, career fields. What we all share in common is our passion for medical coding.
The Appeal Is Real
The appeal of medical coding is unique to each coder. Luckily, a career in medical coding offers many different types of employment opportunities. Finding your place in medical coding, where your passion for coding will flourish, is a key step on your career journey. It's important to evaluate your passion, your interests, and what drew you to coding in the first place. Discovering a job that utilizes your skills and ignites your passion will continue to support your love for medical coding, whether it's a traditional coding position or an "outside the box" position.
The Search Is On
A simple search for medical coder positions on an employment website may yield a long list of jobs that are exactly as medical coding is described: coding medical charts, reviewing the quality of documentation and code selection, and meeting team and personal goals. That environment is the bread and butter of medical coding employment. Many coders have begun and ended their coding careers in this environment and feel comfortable in a team setting, working on specific queues and goals, surrounded by other medical coders who are focused on the same goal. Traditional coding jobs are enriching and allow you to be part of a team that is close-knit, collaborative, and like a family.
If a traditional job appeals to you, think back on your coding training before you start your job search and apply your experiences to your search. Did you love a specific section or module? Did you struggle with a topic or specialty? Medical coding offers concentration in various clinical specialties (e.g., gastroenterology, urology, gynecology, radiology, etc.); when you find a specialty or type of coding that feeds your interest, focus your job search to that area of coding. With hundreds of results generated from a job search with "medical coding" keywords, it's helpful to limit your search results. You've worked so hard for your certification, use those search skills to do what you love: reading and coding medical charts.
Think Outside the Box of Coding Professions
The expertise, skills, and talents that medical coders bring to the table aren't necessarily limited to medical coding in the traditional sense, however. A short list of careers that value medical coding knowledge and certification are:
Physician and staff medical coding and documentation training
Front-end desk reception and insurance verification
Medical transcription and scribing
Contracting and consulting
Provider relations
Medical records compliance officer
Physician credentialing
Billing process management
Medical sales
Auditing
Positions in non-traditional medical coding environments can expand your knowledge, challenge you to further your coding education, and may offer a work environment that is not production-based. Non-traditional jobs may also offer movement between departments and the opportunity to contribute to evolving projects. If you enjoy researching and reporting, are a subject matter expert, and thrive in a changing environment, you may excel in a non-traditional medical coding position.
With the wealth of opportunity and variety of positions, job searching for non-traditional medical coding roles also requires you to make choices. For example,
How do you want to apply your coding knowledge?
Do you enjoy working with processes and efficiency?
Start your job search on AAPC's website. Under Resources|Career Enhancement, click on Medical Coding Jobs.
Fuel Your Passion
Whether you see yourself succeeding in a traditional or non-traditional coding environment, expand your horizons but remain focused on what fuels your coding passion. When you tailor your job search to exactly what you want and go after your dreams, achieving career satisfaction and fulfillment in a field you love can become a reality.
To read about medical coders who are passionate about their careers, check out the articles "4 Tips for Becoming a Medical Coder" (October, pages 34-35) and "Medical Coders Love Their Job! Here's Why," (October, pages 36-39).
Latest posts by Annie Barnaby
(see all)