To 22 or Not to 22?
October 31, 2019
Comments Off

on To 22 or Not to 22?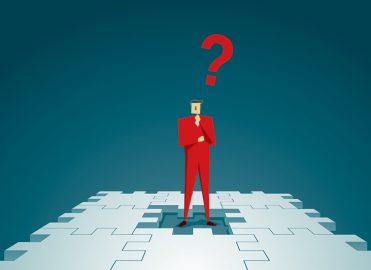 When and how to use this modifier appropriately, that is the question.
Surgeons work hard, so when they perform beyond the "typical" hernia repair or the not-so-usual third meniscal repair, a higher reimbursement is warranted. Appending modifier 22 Increased procedural services to the surgical code tells the payer the surgeon went above and beyond the standard call of duty and would like to be paid for it. That's all well and good, but payers want proof.
Proof comes in the form of documentation. As a coder, however, it's difficult to judge when a surgeon has performed increased procedural services, and even harder to get the claim paid if the work isn't documented appropriately.
Part of your job is to serve as a conduit between the surgeon and payer. To get modifier 22 paid, you need to know when it's appropriate to use it, what the payer wants as proof, and how to get it.
Determine the Appropriateness
Neither an extra 5 minutes of surgical time nor performing difficult but standard components of a procedure is an "increased service." Medicare Administrative Contractors (MACs) all agree that modifier 22 is used to identify "substantial" additional work, but none define what that term means to them, specifically. There are, however, very specific do's and don'ts.
Do append modifier 22:
When documentation clearly indicates the difficulty of the procedure beyond the norm, including complications or medical emergencies
When another CPT® code wouldn't better describe the additional work
When the surgical procedure code has a 0, 10, or 90-day global period
Do not append modifier 22 to:
A surgery code if the surgeon did not give supportive detail of the increased procedural service
Indicate that the procedure was performed by a specialist. Specialty designation alone does not warrant the use of modifier 22.
Report increased an evaluation and management (E/M) service. For additional time outside of the typical E/M service, see the prolonged care codes.
Document in Detail
Modifier 22 tells the payer, "I deserve to be paid more than the code's relative value unit." That's going to take some convincing.
If the procedure was difficult, the documentation must explain in detail why it was difficult. Was the patient's condition severe? If so, how severe? And why? If the procedure took considerably more time than usual, documentation must explain how much additional time was spent and why.
Good example: "I spent an additional 20 minutes excising multiple adhesions from a prior surgery before I could begin the standard surgery."
Bad example: "This procedure took 20 minutes longer than usual."
Reasons for additional work, according to Noridian Healthcare Solutions, include:
Increased intensity
Time
Technical difficulty of procedure
Severity of patient's condition
Physical and mental effort required
Details of the procedure should be included in the body of the operative note. The reason for the difficulty is more subjective and should be included in either the "summary" or the "findings" area of the operative report. The additional time versus the average time for the procedure should be included, as well, either in the summary or findings of the procedure section, or within the body of the operative report. Noridian requires documentation to include a separate paragraph titled "Unusual Procedure." Palmetto GBA also requires a concise statement and operative report, clearly identified either in the electronic documentation or the operative report. Go online to check your payer's specific instructions for using modifier 22.
Bottom Line
Modifier 22 is one of those over-utilized modifiers that sends up red flags to payers, which is why MACs consider these claims individually. Using modifier 22 correctly is not enough to get a claim paid. Proper documentation is key. When everyone knows what is expected of them, the result is cleaner claims and proper, timely reimbursement.
---
About the author:
Sherrie Lynne Anderson, MS, CPC, CPC-I, CPPM, coding compliance manager of Plastic Surgery and Acute Critical Care Surgery (Trauma) Washington University School of Medicine. She has 20 years of experience working in the healthcare industry, including managing coding, billing, compliance, and aspects of the revenue cycle; and her specialty experience is in pediatrics, orthopedics, and neurology. Anderson received a Master of Science in Healthcare Administration from Lindenwood University. She serves as Region 5 – Southwest representative of the AAPC National Advisory Board, is a member of the St. Louis East, Mo., local chapter, and has served as an officer for many years.
Resources:
https://med.noridianmedicare.com/web/jeb/topics/modifiers/22
www.palmettogba.com/palmetto/providers.nsf/DocsR/JJ-Part-B~8EEL8Y3466
www.cms.gov/Regulations-and-Guidance/Guidance/Manuals/Downloads/clm104c12.pdf
Latest posts by Guest Contributor
(see all)