Your Guide to Specialty Society Webpages
October 31, 2019
Comments Off

on Your Guide to Specialty Society Webpages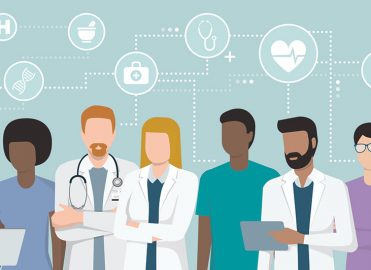 Refine your craft by consulting these insightful medical coding resources.
As a coder striving to be the best version of yourself, you're probably constantly scouring the internet for any and all available resources that can help you polish your skills. Outside of the usual suspects, such as your code books and code lookup tools, these outside resources may include message boards, the Centers for Medicare & Medicaid Services (CMS), commercial payer websites, and AAPC's Knowledge Center and forums.
There's one incredibly useful resource, however, that's often overlooked by the coding community — specialty societies. The common misconception surrounding specialty societies (also known as member organizations), is that they exclusively cater to physicians and advance practice providers (APPs). On the contrary, specialty societies offer an invaluable array of coding and practice management information that you'd be hard-pressed to find elsewhere online.
Seeking out your specialty society is only half the battle, though. Unless you know exactly how to navigate the sometimes-harsh terrain of these websites, you may not be able to fully actualize their potential. Fortunately, the structure of these websites is relatively uniform in their design. This means that if you can navigate one website, you can navigate them all.
Get to Know Your Specialty Society
National medical specialty societies typically go by one of four titles:
American Academy
American Association
American College
American Society
For instance, there's the American Academy of Family Physicians (AAFP) and the American College of Radiology (ACR). The first thing you may notice when browsing the entirety of nationally recognized specialty societies is that there may be up to four or five existing societies dedicated to the same specialty or subspecialties. The orthopedic specialty, for example, includes the American Academy of Orthopaedic Surgeons (AAOS), the American Orthopaedic Association (AOA), and the American Orthopaedic Foot and Ankle Society (AOFAS).
Understand the Layout of  Your Specialty Society's Website
Specialty society webpages are typically broken down into professional service (physician-oriented) and practice management components; however, it's not always easy to tell the difference based on the "tabs" available at the top of the page. Some specialty organizations, such as the American Academy of Otolaryngology — Head and Neck Surgery (AAO-HNS), separate tabs by professional development and practice management; this allows for easy access if you're exclusively looking for information geared toward one or the other.
More often than not, specialty society webpages require a little more digging to reach the portion of the website dedicated exclusively to coding and/or practice management. To expedite the search process, you'll want to get a good feel for what each tab is referring to — because it's not always clear-cut. Refer to a few of the main tabs at the top of the webpage for the AAOS (www.aaos.org) as an example:
Periodicals
Education
Quality
Research
Advocacy
At first glance, it's almost impossible to tell where the coding or practice management-related information is located. Let's break down each tab piece by piece for a better understanding of what you're looking at:
Periodicals Section
While some specialty societies link their respective journal in this tab, the AAOS includes much more than just the Journal of the AAOS. You'll also find a tab for AAOS Now, which is a monthly digital magazine geared toward physicians, coders, and practice managers. You can even apply a filter to the massive archive of articles to narrow the search for articles exclusively related to "Practice Management" or "Quality & Research." The AAOS includes two additional resources: the Orthopaedic Knowledge Online Archive (OKOJ) and Clinical Orthopaedics and Related Research (CORR).
Disclaimer: You'll find that, despite signing up for a membership, you'll be locked out of most articles featured in AAOS Now. That's because the AAOS, along with some other specialty societies, may include your membership (as a coder) in the "nonmember" category. Unless you're registered as a physician, resident, or (sometimes) APP, your access to certain features, such as AAOS Now, may be restricted. In these cases, your best plan of action is to inquire with your physician(s) about gaining access to restricted resources via their membership.
Education Section
On some specialty society webpages, you'll find a standalone Education tab — as is the case with the AAOS. On the AAOS webpage, the Education tab links to a variety of subsections such as continuing education, certification, specialized areas of interest, patient education, and practice management. On other specialty webpages, you may find an extra set of tabs including these components in place of an all-encompassing Education tab. On the AAOS webpage, the Practice Management subsection is comprehensive enough that it may fare better as its own separate tab. Here, you'll find a treasure trove of practice resources on subject matters including coding and reimbursement.
If you're interested in pursuing all things related to coding and reimbursement within the orthopedic specialty, click on Practice Management under Education Focus and then click on Coding and Reimbursement under Member Resources in the navigation box on the left. Here, you'll find numerous avenues to pursue, some of which involve paying for third-party coding tools, courses, and resources. If you're looking to expand your knowledge of coding and reimbursement, the area that will be of most interest to you is the AAOS Now Coding Article Archive.
Quality Section
The Quality section of most specialty societies includes Merit-based Incentive Payment System (MIPS) quality performance measures, appropriate use criteria (AUC), and clinical practice guidelines (CPGs). From a coding and practice management perspective, you'll want to stay on top of all updates to CPGs and MIPS measures as they relate to your respective specialty.
CPGs and clinical consensus statements (CCSs), for instance, can be useful in appealing claims denied due to lack of medical necessity. Some practices will submit CPGs and CCSs with paper claims involving the use of an unlisted code. For example, a recent CCS published by the AAO-HNS titled Clinical Consensus Statement: Balloon Dilation of the Eustachian Tube (BDET) has been successfully utilized by otolaryngology practices for justification when performing a BDET on patients with obstructive eustachian tube dysfunction.
Research Section
You might think CPGs and CCSs are better suited under the Research tab of your specialty society webpage, but those sections are usually reserved for active and completed research studies, in addition to research opportunities presented to clinicians. Some specialty societies may opt to include their respective journals or clinical publications under this tab, as well.
Advocacy Section
The Advocacy tab focuses on state and federal legislative and regulatory issues involving the given specialty. Federal issues, as described on the AAOS webpage, include topics as broad as the Affordable Care Act and health information technology. State issues may vary in scope and size as compared to federal issues, but the general concept is the same as to how specialty societies address and advocate for or against them.
Access a list of American Medical Association-recognized specialty societies.
Trust This Expert Advice
The next time you're scouring the internet for coding or practice management advice, navigate to your specialty society. If you're wondering whether your specialty society's guidance is authoritative enough for you, you'll be pleased to know that the American Medical Association and CMS routinely channel their own guidelines and AUC based on guidance from specialty societies.
While specialty society guidance should never take the place of your code books, it should be an integral component to the rest of the coding resources you're already utilizing.
Latest posts by Brett Rosenberg
(see all)