HCPCS Level II Code Changes for 2020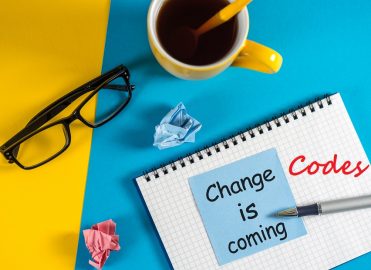 HCPCS Level II code changes for 2020 were published by the Centers for Medicare & Medicaid Services (CMS) on Nov. 8. These changes include a comprehensive list of new, revised, and deleted codes used to report Medicare Part B services.
2020 HCPCS Level II will include 191 new codes and modifiers, 62 revised codes, and 79 deleted codes and modifiers.
Highlights of HCPCS Level II Code Changes
The update to the HCPCS Level II code set introduces a bundle of new G and M codes, used to report vaccine status and documentation of a degenerative neurological condition, respectively.
While the new HCPCS Level II code arrivals are sure to generate the most buzz, you'll want to highlight some equally important code descriptor changes and deletions. Among the revisions, make note of descriptor changes for existing codes used to trigger a plethora of quality measures in the Merit-Based Incentive Payment System (MIPS). For example, MIPS measure #405: Appropriate Follow-up Imaging for Incidental Abdominal Lesions will be affected because the specific reference to "abdominal" imaging is removed from the descriptors in code range G9548-G9551. This clarification is important since some of the MIPS-eligible CPT® codes do not make a reference to abdominal imaging (e.g,. 76775 Ultrasound, retroperitoneal (eg, renal, aorta, nodes), real time with image documentation; limited).
MIPS quality measures and functional reporting codes are also impacted by the deleted HCPCS Level II codes.
Refresher: CMS utilizes functional reporting as a means of gathering information on beneficiaries' functional limitations by therapy providers through a set of non-payable HCPCS Level II G codes. These are not to be confused with functional status codes, used to report preoperative and postoperative functional status.
Specifically, CMS is discontinuing 75 G and M codes previously used to report MIPS quality measures, functional reporting and status, and various drug administration services. With respect to MIPS, make sure to update your list of eligible quality measures to ensure positive payment adjustments for the 2022 calendar year.
You can find more information in the 2020 HCPCS Level II Expert, due out in December.
Latest posts by Brett Rosenberg
(see all)
One Response to "HCPCS Level II Code Changes for 2020"