Diabetes Awareness Month: Combating the Diabetes Epidemic
In Coding
November 13, 2019
Comments Off

on Diabetes Awareness Month: Combating the Diabetes Epidemic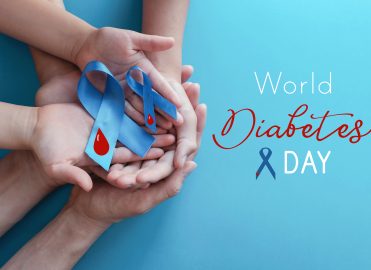 November is Diabetes Awareness Month and Nov. 14 is World Diabetes Day — a time when communities across the globe rally to bring attention to diabetes. Collaboration to raise awareness is imperative as diabetes affects approximately 425 million adults worldwide and is one of the leading causes of disability and death in the United States.
Use this month to raise awareness about diabetes risk factors and encourage healthy lifestyle changes. Education is key to preventing diabetes and improving the health of those living with this disease. Correct diagnosis and procedural coding of diabetes also aids in care management and improved patient outcomes.
What Does Insulin Have to Do With Diabetes?
Diabetes is a chronic disease that affects the body's ability to turn food into energy. Most of the food you eat is broken down into sugar (glucose) and released into the blood to be used as the body's main source of energy. This elevation in blood sugar signals the pancreas to release the hormone insulin. Insulin acts like a key that enables the glucose to enter into the body's cells so it can be utilized for energy.
In patients with diabetes, their body either doesn't make enough  ̶  or any  ̶  insulin or doesn't respond to insulin as well as it should. When there isn't enough of the hormone or the body's cells stop responding to insulin, glucose stays in the blood and is unable to be used as an energy source. Over time, chronically elevated blood sugar levels can cause heart disease, stroke, kidney disease, vision loss, nerve damage, and other health problems.
Currently, no cure exists for diabetes, but implementing healthy changes, such as eating nutritious food, losing weight (if overweight), and increasing physical activity can help manage this disease.
The Effect of Diabetes in North America
Diabetes is a debilitating disease that affects children and adults. One in 10 Americans have diabetes — that's more than 30 million people — and a quarter of them don't even know they have it. Another 84 million adults in the United States — more than one in three — have prediabetes, and 90 percent of them don't know they have it. Diabetes awareness is crucial to overcoming this epidemic.
As the number of Americans living with diabetes continues to escalate, so does its cost to the nation. Medical expenses for people with diabetes are twice as high as for people who don't have diabetes. Medical costs and lost work and wages for individuals diagnosed with diabetes total $327 billion yearly. This estimate includes $237 billion in direct medical costs and $90 billion in reduced productivity.
How to Get Involved in Diabetes Prevention: Inspire and Educate 
You may be at risk of developing diabetes if you're overweight or obese, have high blood pressure, high cholesterol, are physically active less than three times a week, or have a family history of diabetes. Talking to your doctor about your lifestyle and undergoing diabetes screening are great first steps toward reducing the impact diabetes can have on your life and improving your diabetes awareness.
Coding for Diabetes Screening
Medicare covers diabetes screening every six months for those diagnosed with prediabetes and every year for those never tested or tested but not diagnosed with prediabetes. There is no deductible or coinsurance/co-payment for the diabetes screening test. When filing claims for these screening tests, use the following codes to ensure proper billing and reimbursement.
82947  Glucose; quantitative, blood (except reagent strip)
82950  Glucose; post glucose dose (includes glucose)
82951  Glucose; tolerance test (GTT), 3 specimens (includes glucose)
The ICD-10-CM code to support diabetes screening is Z13.1 Encounter for screening for diabetes mellitus.
For more information about how to code and bill for diabetes and diabetes screening tests, see MLN Matters Article SE0821.
Latest posts by Stacy Chaplain
(see all)