OIG Uncovers Medicare Overpayments for Chronic Care Management Services
In Audit
November 14, 2019
Comments Off

on OIG Uncovers Medicare Overpayments for Chronic Care Management Services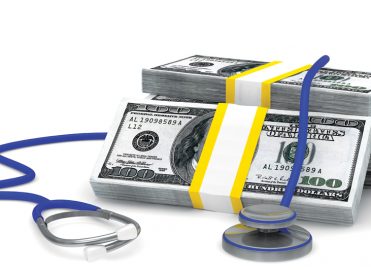 Chronic care management (CCM) services are services that do not involve face-to-face patient/provider contact. The Centers for Medicare & Medicaid Services (CMS) implemented Medicare coverage for CCM in Jan. 1, 2015. There are very specific guidelines providers need to follow to be reimbursed for CCM services rendered to Medicare patients, but it appears CMS is not enforcing those requirements very well.
What is Chronic Care Management?
CCM services are provided to a patient who has two or more chronic conditions expected to last at least 12 months, or until the death of the patient. The conditions place the patient at significant risk of death, acute exacerbation/decompensation, or functional decline.
Are Chronic Care Management Services Legit?
CCM services equate to high-risk payments because they are for non-facing patient encounters. The Office of Inspector General (OIG)  audited CCM service claims in 2015 and 2016, which totaled $103.5 million to physicians and facilities. The goal of the audit was to determine if CMS had adequate controls in place to prevent overpayments by identifying false claims and denying them. As a result of the audits, the OIG found that the documentation for CCM claims did not always meet the requirements.
Medicare Overpaid How Much for CCM?
Of the $103.5 million paid to physicians and facilities, $640,452 (0.62%) paid as a result of 20,165 claims did not always comply with the federal guidelines for the provision of CCM. The OIG also identified 14,078 claims represented $436,877 (0.42%) where facilities or providers billed CCM services more than once during the same period. The OIG also found 6,087 claims making up $203,575 in overpayments where the physician billed for CCM and overlapping care management services for the same patient. As a result, for these 20,165 claims, patients were overcharged up to $173,495 in cost sharing in one year alone.
Additionally, the OIG found 37,124, totaling $1.2 million in payments in which claims were received for an outpatient facility but there was no corresponding claim from a physician. The OIG is setting aside these claims for review by CMS. All facility claims should have a matching provider claim. Of concern is that, for these 37,124 claims, patients have been overcharged $373,726 in cost sharing.
CMS to Recoup CCM Overpayemts
The OIG recommends that CMS recoup $640,452 from providers. Additionally, CMS should instruct providers to refund the overcharges of $173,495 to patients, the OIG states in the report. The OIG wants CMS to review the 37,124 claims totaling $1.2 million in possible overpayments where outpatient facilities met the requirements to bill for CCM but there was no corresponding physician claim. After review, CMS should recoup any overpayments from outpatient facilities and to patients who paid their cost share. Finally, the OIG recommends that CMS implement claim processing controls, including system edits, to prevent and detect potential overpayments for CCM.
CMS agreed with all of the OIG's recommendations and plans to recover the overpayments and refund the cost sharing overcharged to patients.

Latest posts by Barbara Cobuzzi
(see all)