Improve Patient Outcomes Through Lung Cancer Awareness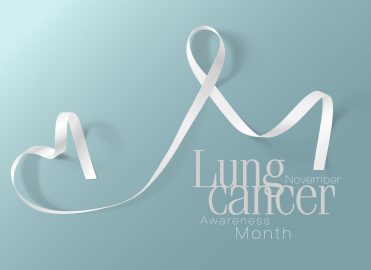 An estimated 224,390 people in the United States will be diagnosed with lung cancer in 2019. That's 615 people each day, 26 people each hour, and one person every 2½ minutes.
Lung Cancer Awareness Month — observed every November — is intended to educate the public about the potential causes and risk factors of the disease. It is a time to promote lung cancer screening and the importance of research to identify more effective treatments, as there is currently no cure for lung cancer. Help spread awareness throughout your community about lung cancer, the nation's leading cause of cancer-related death.
Pathophysiology of Lung Cancer
Lung cancer occurs when cells in the lung change (mutate). They grow uncontrollably and cluster together to form a tumor. Lung cells most often change because they are exposed to dangerous substances or chemicals that we breathe. As with any form of cancer, the key to survival is early detection. November is the perfect time to promote the need for lung cancer screening among eligible populations. Talk to your patients, friends, and loved ones about this deadly disease and spread the word about Medicare-covered preventative services, such as counseling to prevent tobacco use, lung cancer screening counseling, and annual screening for lung cancer with low dose computed tomography.
The Affect of Lung Cancer in the United States
Currently, one in 15 Americans can expect to receive a lung cancer diagnosis. Lung cancer is the second most common cancer among both men and women in the United States. It kills almost twice as many women as breast cancer and more than three times as many men as prostate cancer. Each year, about 218,000 people in the United States are told they have lung cancer and about 149,000 people die from this disease. The cost of care for the roughly 550,000 Americans living with lung cancer is nearly $14 billion a year.
Smoking is a leading cause of lung cancer, with nine out of 10 lung cancers caused by smoking cigarettes. This is why raising awareness is crucial. More than 34 million Americans still smoke cigarettes, and smoking remains the single largest preventable cause of death and illness in the world. It is important to note that not everyone who smokes gets cancer nor does everyone who gets lung cancer smoke. While tobacco use is the most important risk factor for lung cancer, about one in five lung cancers occurs in people who never smoked.
Know the Risks
Certain risk factors have been proven to increase a person's risk of lung cancer. Understanding these risk factors will help guide your decision to consult a doctor and find out more about lung cancer screening. Risk factors include: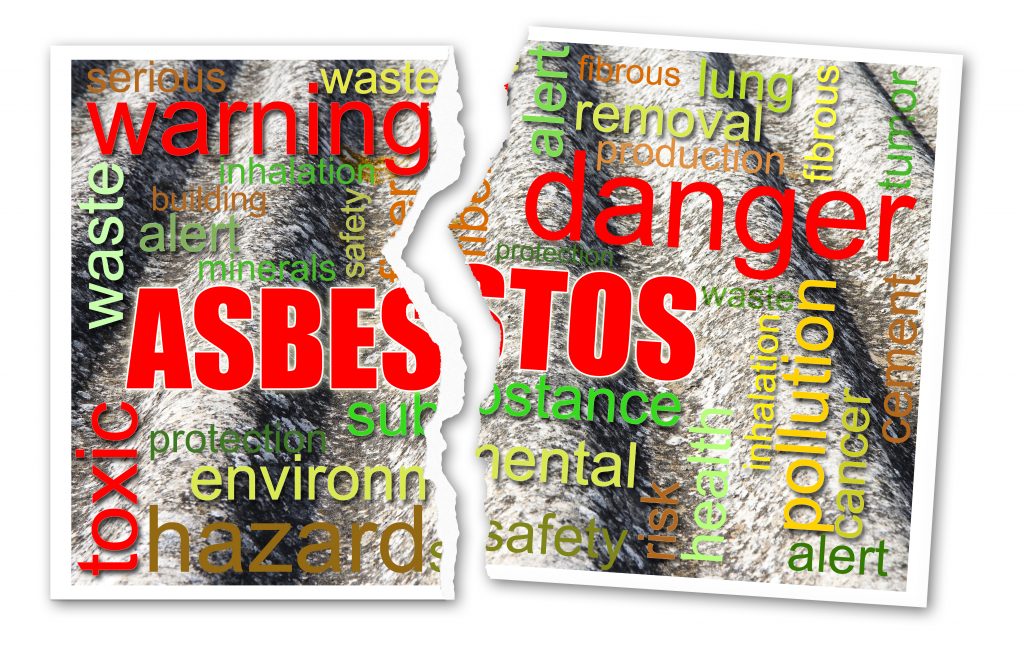 Tobacco smoke
Radon, asbestos, and other carcinogens
Air pollution
Family or personal history of lung cancer
Radiation therapy
Age 65 and older
History of lung disease
Improving Outcomes 
Most lung cancers do not cause any symptoms until they have spread, but some people with early-stage lung cancer do have symptoms. Anyone experiencing persistent symptoms, such as coughing, wheezing, hoarseness, shortness of breath, chest pain, and fatigue, should consult with their doctor. By going to the doctor when symptoms are first noticed, it is possible to diagnose lung cancer at an earlier stage, when treatment is more likely to be effective.
While the vast majority of people with these symptoms do not have cancer, it is crucial to make sure the possibility of cancer is considered and investigated. Early diagnosis and care can improve outcomes in lung cancer.
Lung Cancer Screening Recommendations
Screening high-risk individuals may dramatically improve lung cancer survival rates by finding the disease at an earlier stage when it is more likely to be curable. The U.S. Preventive Services Task Force recommends yearly lung cancer screening with low-dose computed tomography (LDCT) for people who have a history of heavy smoking, smoke now or have quit within the past 15 years, and who are between 55 and 80 years old.
Coding for Lung Cancer Preventative Services
Medicare covers annual lung cancer screening with LDCT and counseling to discuss the need for lung cancer screening the first year. There is no deductible or coinsurance/copayment for these services.
Medicare covers lung cancer screening services for beneficiaries who meet all of the following conditions:
Aged 55 through 77
Asymptomatic (no signs or symptoms of lung cancer)
Tobacco smoking history of at least 30 pack-years (one pack-year = smoking one pack per day for one year; 1 pack = 20 cigarettes)
Current smoker or one who has quit smoking within the last 15 years
Receive a written order for lung cancer screening with LDCT
When filing claims for these screening tests, use the following codes to ensure proper billing and reimbursement.
HCPCS Level II Codes
G0296  Counseling visit to discuss need for lung cancer screening using low dose ct scan (ldct). Service is for eligibility determination and shared decision making.
G0297  Low dose ct scan (ldct) for lung cancer screening
Bill these services with the ICD-10-CM code Z87.891 Personal history of tobacco use/personal history of nicotine dependence. Additional ICD-10-CM codes may apply, including F17.210, F17.211, F17.213, F17.218, F17.219.
For additional information regarding lung cancer screening with LDCT, see NCD 210.14 and MLN article MM9246
Latest posts by Stacy Chaplain
(see all)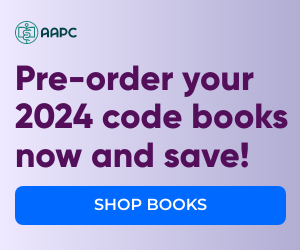 2 Responses to "Improve Patient Outcomes Through Lung Cancer Awareness"