Know the Truth About a Technology Takeover in Healthcare
December 1, 2019
Comments Off

on Know the Truth About a Technology Takeover in Healthcare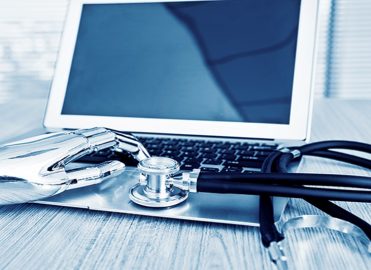 Although artificial intelligence may seem like a scary concept, it doesn't change the need for medical coders.
Technology, artificial intelligence (AI), and machine learning are constant topics in healthcare boardrooms across the country. Just 20 years ago, patient financial records, patient charts, and claims filing were tracked on paper. Now, with the advancement of technology, everything is done on a computer, and the need for paper is waning.
Many medical coders are asking themselves:
Does the fast advancement of technology in healthcare mean a reduction in medical coding careers?
Will computer systems in the business office replace medical coding staff?
No, but advances in technology will progressively change the way we work, and as healthcare leaders, we need to be able to adapt.
What Is Machine Learning?
According to The Brookings Institution, machine learning is an application of AI that uses probabilities to learn and improve from experience without being explicitly programmed. It works in the same way as when we recognize someone who we know or when we remember how to get to the grocery store without having to look up the directions. The algorithm used in machine learning learns only from outcome data, so it needs a human to define what the outcome should be. This is where it can be tricky to use AI in a medical setting, specifically coding, because every patient visit has a different outcome.
It is because of this limitation that there is a bright future for medical coders. Even with the advancement of coding technology, such as computer-assisted coding (CAC), the U.S. Bureau of Labor Statistics reported that job growth for medical coders more than doubled the average rate in 2017 than the year before. And the number of medical coders is expected to grow by 15 percent between the years 2014-2024.
Even with the use of CAC, errors still occur. As an experienced coder, this is where your expertise in auditing may come into play.
Continued Learning Pays Off
The need for a human coder to review claims for coding accuracy is essential. There are many reasons AI is not able to accurately code, but the most prevalent reason is that providers do not always write perfect documentation. As many coders know, there can be a lot of back and forth between a coder and a provider to ensure documentation and coding accurately describe the patient encounter. Current AI is not capable of questioning or double-checking provider documentation, and it is not able to interpret data that does not exist.
Luckily, medical coding associations, such as AAPC, have been fast to adapt and create new training opportunities to go along with the changing field. Medical coders can take audit-specific training courses, such as AAPC's Certified Professional Medical Auditor (CPMA®), and are often trained on CAC when hired by their employer.
According to AAPC's 2018 Salary Survey, the average salary for a healthcare business professional was $51,426, and the average CPMA's salary was $66,886. It pays to learn! To see average medical coding salaries in your area, visit the AAPC website and use their Medical Coding Salary Calculator.
The Future Is Bright for Medical Coders
AI is changing healthcare as we know it, and it is changing it fast. As healthcare business professionals, the problem is not that robots will take our jobs, but that we will not adapt to the new jobs that robots create. Until AI and machine learning have the capability of independent thought, the need for human critical thinking and evaluation is still necessary, as are medical coders.
---
Resources
Fletcher, D. Streamline Health®. "What should medical coders know about artificial intelligence?" June 24, 2017. Retrieved from:www.streamlinehealth.net/HIM-blog/medical-coders-know-artificial-intelligence/
Lynn, J. Health IT Today. "Will Medical Coders Be Needed in the Future?" – HIM Scene. Oct. 26, 2016. Retrieved from: www.healthcareittoday.com/2016/10/26/will-medical-coders-be-needed-in-the-future-him-scene/
Meserole, C. Brookings. "What is machine learning?" Oct. 4, 2018. www.brookings.edu/research/what-is-machine-learning/
AAPC. Infographic: 2018 Healthcare Business Salary Survey. www.aapc.com/blog/45783-infographic-2018-healthcare-business-salary-survey/
"AAPC 2018 Salary Survey: Credentials Serve Our Members Well." www.aapc.com/blog/45517-2018-salary-survey-credentials-serve-our-members-well/
Latest posts by Bridget Toomey
(see all)