Orthopedic Coding for the Masses
In Coding
December 2, 2019
Comments Off

on Orthopedic Coding for the Masses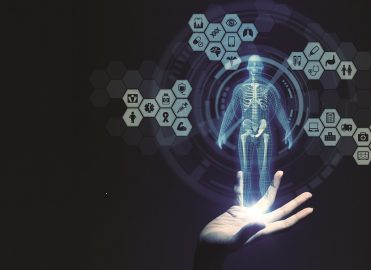 An article in Healthcare Business Monthly prompts further discussion as guidance is applied to orthopedic coding.
I was quite inspired by the article "Lesions, Masses and Tumors, Oh My!" (October, pages 30-32) by Winda Hampton, RHIA, CPMA, CCS-P. She brings to light some important points in the quest for clarification of what clinical terminology physicians should use when documenting an observed abnormality that may be classified as a lesion, mass, or tumor.
Discrepancies of "Mass" in Orthopedics
Hampton cites Taber's definition of mass as "a quantity of material, such as cells, that unite or adhere to each other." I've observed that the term mass is sometimes not able to be coded in ICD-10-CM within some specialties. This is especially noteworthy in orthopedics. Clinically, there's no such thing as a "mass" within a musculoskeletal structure; neither is there an ICD-10-CM code for any musculoskeletal site mass. A mass commonly applies to organs such as breasts, kidneys, and lungs but not to bones, muscles, and tendons. We may be able to report a code from category R22 Localized swelling, mass and lump of skin and subcutaneous tissue, but most payers don't have a local coverage determination (LCD) value for any R22 codes to justify medical necessity for an orthopedic excision procedure. Appropriate supporting documentation indicating a definitive diagnosis is necessary.
Clinical Interpretation and Coding Vary
Not only will the ICD-10-CM codes be different depending on the clinical interpretation of mass, but so will the CPT® codes. In each of the anatomical divisions of the Musculoskeletal System subsection of the Surgery section of CPT®, we focus on the excision procedures, as follows:
General (20150 – 20251)
Head (21011 – 21070)
Neck/Thorax (21550 – 21632)
Back/Flank (21920 – 21936)
Spine (22100 – 22116)
Abdomen (22900 – 22905)
Shoulder (23065 – 23220)
Humerus/Elbow (24065 – 24155)
Forearm/Wrist (25065 – 25240)
Hand/Fingers (26100 – 26262)
Pelvis/Hip Joint (27040 – 27080)
Femur/Knee (27323 – 27365)
Leg/Ankle Joint (27613 – 27647)
Foot/Toes (28039 – 28175)
For instance, if the pathology report comes back on a "right index finger mass" as a ganglion, then the CPT® code for its excision is 26160-F6 Excision of lesion of tendon sheath or joint capsule (eg, cyst, mucous cyst, or ganglion), hand or finger-Right hand, second digit. If instead, the pathology report indicates a soft tissue tumor, we're looking at CPT® codes in the 26111-26116 range.
In terms of clinical documentation improvement (CDI), provider documentation of the nature of any "mass" indicated in an orthopedic progress note would optimally include:
The type of abnormality (lesion, tumor, vascular malformation, etc.);
The depth of the discontinuity (skin, shallow or deep subcutaneous, sub-fascial soft tissue, bone); and
The length (in centimeters) of the discontinuity.
An excess bone growth or deformity may also be documented or classified as an exostosis, bone spur, or bony tumor. Although these terms are used interchangeably by orthopedic practitioners, they have different clinical meanings and are represented by different ICD-10-CM codes. Sometimes these bone growths are broadly or improperly documented as masses.
Consider also, that sometimes a determination of the nature of a mass or other anomaly cannot be made during the face-to-face visit. In such cases, it's better for you to wait for the pathology report to come back (perhaps two or three business days later), as it may provide some clinical detail that can easily be translated to an ICD-10-CM code. This, in turn, may drive the process of selecting the appropriate CPT® code for the excision (or destruction or other procedure) of the abnormal tissue.
If a physician query or pathology report doesn't help you better classify the mass, then you may be able to use an R22.- code; and depending on the body structure, there may not be a listed CPT® code for excision of a localized mass. Do not report R22.- codes if the abnormality is at a level deeper than the subcutaneous tissue, however. The practice may also run into adverse payer considerations and possible compliance issues if clinical terms are not properly defined or problems are not optimally documented. This is especially a concern when reporting an R code as the primary (outpatient) or principal (inpatient) diagnosis for specialty practice and facility services. Improper or not fully descriptive ICD-10-CM code assignment will dramatically affect the facility's diagnosis-related group and other payment factors. A note from Chapter 18 of ICD-10-CM states, "This chapter includes symptoms, signs, abnormal results of clinical or other investigative procedures, and ill-defined conditions regarding which no diagnosis classifiable elsewhere is recorded." This means that diagnoses assessed trump the sign or symptom represented by the R code.
Look to the Pathology Report
As Hampton also indicates, the pathology report can be a valuable tool in reclassifying a lesion or tumor as a benign or malignant neoplasm, and there are a variety of orthopedic diagnoses that justify the excision of a lesion.
Some examples of common codable clinical terms based on pathological findings are:
Dermoid cyst
Endothelial/epithelial inclusion cyst
Glomangioma
Mucous cyst
Ganglion
Soft tissue tumor (usually benign)
Most of these findings map to D codes from the Neoplasm Table. If the path report comes back as cancer, this affects not only the ICD-10-CM coding (mostly C codes) but also the CPT® codes, as we're likely dealing with a radical resection procedure.
As Hampton also mentions, not every excision will involve a pathological intervention, so it's important that you capture any provider-documented diagnoses. In terms of orthopedic coding, if the provider simply documents "mass," then this is not a definitive diagnosis.
"Mass" Will Continue to Offend
Orthopedic practitioners should be fully educated on the vast variations and definitions of the terms they use to describe all types of abnormal clinical findings within a patient's musculoskeletal structures. In over 20 years of orthopedic coding, CDI, and related validation processes, I have observed that the term mass has proved to be one of the biggest offenders in this respect.
Latest posts by Ken Camilleis
(see all)