Are You Ready for the Big E/M Overhaul?  
By Bruce Pegg
December 4, 2019
Comments Off

on Are You Ready for the Big E/M Overhaul?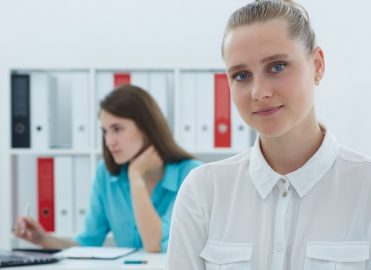 The clock is ticking on 2021.
Yes, we know that it's not 2020 yet. But a year from now, the way you code evaluation and management (E/M) office visits is going to change completely. For starters, you will be selecting visit levels based only on time or medical decision making (MDM).
There's a lot to understand and to prepare for, so it's a good idea to start getting ready now before the changes creep up on you.
How to Prepare for E/M Changes
If you code in a practice, one way to proceed would be to follow a checklist such as the one the American Medical Association (AMA) published in November. The AMA's sensible advice includes:
Appointing a team leader to learn about the changes;
Educating all stakeholders within the practice; and
Overseeing a review of practice protocols.
Depending on the size of your practice, this might involve meetings to disseminate information, discussion of the implication of the changes, and delegating people to change E/M templates or coordinate changes within your electronic medical record.
Here at AAPC, we'd like to offer two suggestions for you, as well as expand on two of the AMA's suggestions, to help you customize your own checklist.
Suggestion 1: Review Your Documentation Practices (If You Haven't Already)
CMS's E/M overhaul actually commenced at the beginning of 2019 with several documentation reduction guidelines that you should already be following. They include:
Make sure clinicians are not duplicating information that has already been entered into the medical record. Rather than re-documenting a patient's family or social history or a review of a patient's body systems at each visit, for example, clinicians should simply document "what has changed since the last visit or on pertinent items that have not changed," according to CMS in the 2019 Physician Fee Schedule final rule.
Make sure clinicians are not re-entering information that has already been entered into the medical record by a patient or ancillary staff. A simple acknowledgement that the clinician has reviewed and verified such information as the history of the patient's present illness or chief complaint is all that is now needed.
Make sure clinicians are not re-entering notations made in the medical record by other medical team members.
Make sure clinicians are no longer documenting medical necessity for home visits instead of office visits.
Suggestion 2: Review Your Recording
Currently, clinicians are documenting history and physical exam as well as MDM in the medical record. Beginning Jan. 1, 2021, you'll still need to document history and physical exam in addition MDM, but you won't have to use history and exam to document the E/M level of a given encounter.
What does this mean for MDM documentation?
Now is a good time to review any protocols or encounter forms you might have in place and assess their ability in capturing clinical necessity. Anything that doesn't help clinicians illustrate MDM and document their clinical judgement will no longer need to be documented.
While the current MDM definitions and wording will change in 2021, the same basic elements for determining MDM levels will remain in place. That means clinicians will still have to capture the number of diagnoses or management options, the amount and/or complexity of data reviewed, and the risk of complications and/or morbidity or mortality. Clinicians will need to stay current in their MDM understanding, however, as the revisions to the MDM elements will require tweaks to their documentation.
Suggestion 3: Review Time Capturing Procedures
You probably already have some way of recording the time your provider spends with individual patients, as time is currently another way to determine E/M levels when counseling accounts for more than 50 percent of the total face-to-face time spent in a patient encounter.
With the 2021 E/M revisions, however, you will have the option of using time to determine the level of any E/M encounter, regardless of whether counseling was involved or not. You'll need to find a way to do this, and do it accurately, if you are not already. This could involve adding fields in a template to capture start and stop times or finding a way to discretely capture time using your current EMR.
Again, like MDM, there will be some changes to the current time parameters associated with the different E/M levels. You'll need to stay current with these changes once they are finalized.
Suggestion 4: Review Carrier Policies
Let's suppose you have followed a checklist and implemented all these suggestions. You feel confident you've got all your ducks in a row. But you are not the only player here — these changes are going to affect Medicare and private payers alike, and you'll want to make sure your clinicians' documentation standards match theirs. To do this, you will need to fully understand what they are going to be looking for moving forward.
Implementing AMA's checklist and our suggestions for how to prepare for the impending E/M changes is going to take some time. One year doesn't sound like nearly enough time now, does it?
Latest posts by Bruce Pegg
(see all)
No Responses to "Are You Ready for the Big E/M Overhaul?  "