Is Direct Primary Care the Answer?
December 5, 2019
Comments Off

on Is Direct Primary Care the Answer?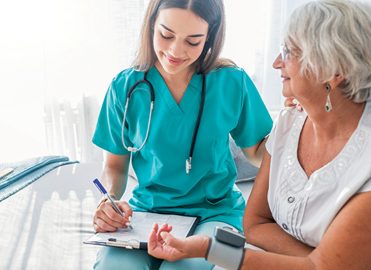 Direct primary care (DPC) is one of the newer forms of plans offered by primary care providers to their patient populations. Some see DPC as an alternative to traditional third-party payment for care and other more recent models such as concierge medicine.
Primary care providers are tired of the consumable resources required to submit claims to third-party payers just to be paid for the care they provide their patients. They are frustrated with the unreasonable time constraints, limiting patient visits to 10 to 20 minutes, which impedes a level of quality care their patients deserve. Some are turning to DPC for these reasons.
It is estimated that only 4% of family doctors were working in direct primary care practices in 2018, according to the American Academy of Family Physicians. The Direct Primary Care Journal indicates that there are now 1,200 practices in the U.S.
What is Direct Primary Care?
Direct care providers are able to see five to 10 patients a day, rather than the grinding 20 to 30 patients per day they had to see when they were being paid via third-party insurance. A DPC provider can care for 400 to 1,000 patients and find the practice profitable, while most traditional primary care patients that deal with third-party insurance companies are caring for in excess of 2,000 patients.
Direct primary care differs from concierge medicine in that it is more targeted to the middle-class patient who cannot afford to pay a provider $3,000 a year for concierge medicine services.
DPC providers charge patients a flat fee; depending on the specific medical practice — these fees can range from $70 to $125 per month. The flat fee covers:
office visits,
phone calls,
emails,
text messages, and
certain medical tests and procedures that are performed in the office and do not require an outside vendor.
But not all patients can afford even the lower fees involved in direct primary care. It is recommended that families carry some form of medical insurance to cover medical emergencies, specialty care, surgery, and expensive tests. Whereas many concierge models also accept insurance, DPC excludes the insurance companies entirely. If the DPC practice has Medicare patients, they must opt out of Medicare and private contract with their Medicare patients.
Latest posts by Barbara Cobuzzi
(see all)