Stakeholders Rebuke Hospital Price Transparency Final Rule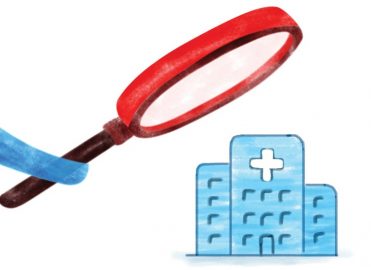 Newly finalized hospital price transparency requirements have the healthcare industry in a tizzy. That was obvious during the question and answer portion of a National Call, held by the Centers for Medicare & Medicaid Services (CMS), on Dec. 3. The American Hospital Association (AHA) and other hospital groups filed a lawsuit the next day, challenging the final rule.
What is the Hospital Price Transparency Final Rule About?
The Hospital Price Transparency Final Rule establishes requirements for U.S. hospitals to publicize their standard charges for items and services, effective Jan. 1, 2021. Although many hospitals already publish standard charges for the common services they provide, the final rule puts new administrative demands on hospitals.
Why Did the AHA File a Lawsuit?
The AHA and others say these demands are unreasonable and even unconstitutional. "The Final Rule is unlawful, several times over," the plaintiffs state in the lawsuit. They even go as far as saying the final rule "runs afoul of the First Amendment."
In particular, the plaintiffs disagree with requiring hospitals to establish price lists displaying:
gross charges,
payer-specific negotiated charges,
discounted cash prices,
de-identified minimum and maximum negotiated charges, and
negotiated charges and certain other information for 300 "shoppable" services (healthcare services that can be scheduled in advance).
Frequently Asked Questions about the Hospital Price Transparency Final Rule
During the call, presenters discussed several provisions of the final rule, including:
The definition of "hospital"
Identifying hospital "standard charges"?
Identifying hospital items and services
Required data elements, format, accessibility, and more
Requirements for displaying shoppable services, with examples
After the presentation, attendees still had many unanswered questions. Below are some of the questions and answers that came out of the Dec. 3 National Call (Note: The following is not the official transcript.).
Q: Is there a requirement for hospitals to honor an estimate generated by a price estimator tool should circumstances change?
A: The idea is the online tool would provide an estimate … nothing, however, in this rule would prohibit a hospital from making any caveats or otherwise explaining that if things were to change with the care, that could change the estimate.
Q: Regarding shoppable services, we have four different Blue Cross contracts, so would we have to show four different prices for each Blue Cross contract?
A: Yes, you would have to post each payer and each payer's plan – if those charges are different – and you could do that in separate files or different columns.
Q: We have 30 different payers and everybody is different for how the plan is set up for inpatient, whether it's a tiering of charges, or CPTs or revenue codes, or whatever. Has anybody on your team actually worked through this and had this work?
A: We addressed many of those questions, comments, or concerns for the proposed rule in the final rule. … Yes, we do recognize it's a great deal of data but it's all data hospitals have either within the chargemaster itself or within its revenue billing cycle and its contracts with its third-party payers – the rate sheets, for example, that have the list of items and services and codes and negotiated rates.
Q: When you say "negotiated rate," what kind of figure are you looking for?
A: We explain what those negotiated charges are [in the final rule] and where hospitals can find them within their billing and revenue cycle system.
Q: What do you mean by "de-identified minimum and maximum negotiated charges"?
A: You would identify what those minimums and maximums are across all payers. So, if you have 20 different payers, each of the payers has a different rate for a particular item or service, and you would select the highest and the lowest for item or service. … That would be in contrast to listing out the payer-specific negotiated rates, which are an identifiable list to a specific payer and plan.
Many more questions came in before the Q&A session ended. An audio recording and transcript of the National Call will be available on www.cms.gov sometime around Dec. 17. The slide presentation used during the Medicare Learning Network event is available for download.
Latest posts by Renee Dustman
(see all)