'Tis the Season: ICD-10 Holiday Coding Guide
In Coding
December 17, 2019
Comments Off

on 'Tis the Season: ICD-10 Holiday Coding Guide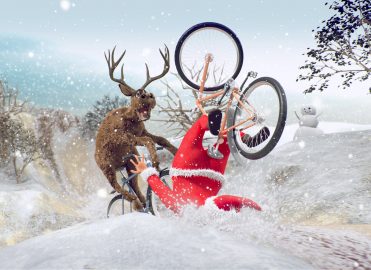 The holiday season is upon us — a time to deck the halls, indulge in tasty treats, and gather with loved ones. With all the hustle and bustle of this time of year, it's no surprise that all the season's festive activities bring with them the risk of accidents, injuries, and illnesses.
As everyone celebrates the holidays, emergency rooms, urgent care centers, and family practices gear up to deal with festivity-related mishaps. Document these mishaps with the help of this holiday coding guide, which lists various conditions your physicians may diagnosis this time of year, and the corresponding ICD-10-CM codes.
Beware Winter Weather
W00.9xxA  Unspecified fall due to ice and snow, initial encounter
Running around in the snow and ice often results in weather-related accidents. Additional codes for reporting falls due to snow and ice include W00.0 Fall on the same level due to ice and snow and W00.1 Fall from stairs and steps due to the ice and snow. Make sure you include the appropriate seventh character to indicate the encounter.
Y93.23  Activity, snow skiing, snowboarding, sledding, tobogganing, and snow tubing
Those dreaming of a white Christmas, wanting to get out and enjoy the white powder this holiday season, might decide to go skiing, snow tubing, or sledding. As fun as these activities are, they can also prove dangerous and result in injuries. Other codes for activity-related injuries include Y93.24 Activity, cross country skiing, V00.2115 Fall from ice skates, and V98.3 Accident involving a ski lift.
And for those snowball fight enthusiasts who stayed out in the cold too long, they might end up with T33.5 Superficial frostbite of wrist and hand or T.34.5 Frostbite with tissue necrosis of wrist and hand.
Use these codes when grandma, or anyone else for that matter, gets run over by a reindeer coming home from your house Christmas Eve.
V06.00xA  Pedestrian on foot injured in collision with other nonmotor vehicle in nontraffic accident, initial encounter
W55.32xA Struck by other hoof stock, initial encounter
And if a jolly older gentleman is seeking medical attention around Dec. 24, consider using either:
V80.929A Occupant of animal-drawn vehicle injured in unspecified transport accident, initial encounter, or
V80.1  Animal-rider or occupant of animal-drawn vehicle injured in collision with pedestrian or animal.
Deck the Halls
Those beautiful displays of lights take plenty of work and entail a good amount of time spent on a ladder. These codes come in handy for reporting when a patient falls while decorating:
W14 Fall from tree
W11.xxxA Fall on and from ladder, initial encounter
Holiday Feast Mishaps
W61.43  Pecked by a turkey
Turkeys tend to be a bit on edge around the holiday season. For patients out trying to bring home a live turkey for dinner, getting pecked by a turkey is a potential hazard. Don't forget to indicate whether it is an initial encounter, sequela, or a subsequent encounter. In cases where the bird only manages to scratch a patient, report W61.49 Other contact with a turkey along with designated specificity.
Y93.G1  Activity, food preparation and clean up
The kitchen can be a dangerous place, between the hot oils and fats, sharp knives, and boiling water. Beware of a crowded kitchen, and make sure to clean up any spills that could pose a fall risk.
The Season for Giving
W52  Crushed, pushed or stepped on by crowd or human stampede
For those brave individuals who head out to the stores to do their Black Friday shopping, there's always a risk of getting pushed or stepped on as everyone rushes to grab those doorbuster deals before they're gone. Since this is a category code, you'll need to include specificity and additional codes for injury to ensure proper reimbursement. When the mall is where your patient got hurt, report Y92.59 Injury at a shopping mall.
Z72.820  Sleep deprivation
Parents may experience sleep deprivation staying up late to wrap last-minute gifts and getting up early to get that holiday dinner done. Kids staying up late in anticipation of the big day are at risk of this, too. When patients don't get enough shut-eye during the holidays, it can wear them out, which is reported using T73.3xxA Exhaustion due to excessive exertion, initial encounter.
Peace on Earth
Z62.891  Sibling rivalry
While the holidays are all about bringing families together, it doesn't always go smoothly. Z codes are used to designate reasons for encounters; use Z62.891 when siblings start to squabble over a toy. Report F43.8 Emotional stress to code when tensions are running high and Z63.1 Problems in relationship with in-laws if a family argument gets out of hand.
Other common Christmas-related codes include:
Z01.00  Encounter for examination of eyes and vision with abnormal findings – for the tiny tots with their eyes all aglow.
W34.110  Accidental BB gun discharge and malfunction – hoping for an official Red Ryder carbine-action, 200-shot, range model air rifle? Better watch out! "You'll shoot your eye out."
F10.929  Alcohol use, unspecified with Intoxication, unspecified – for those who drank a little too much eggnog
R12  Heartburn – for patients who consumed too many fatty treats and alcoholic beverages
R63.2  Polyphagia – for those whose eyes were bigger than their stomachs
X08.8  Burn by candle – increasingly likely as the nights of Hanukkah progress
T75.4  Electrocution – when your patient receives an electric shock from stringing up lights that have bare wiring
Find and choose the appropriate ICD-10-CM codes in a flash using our coding tool, AAPC Coder. Happy Holidays!
Latest posts by Stacy Chaplain
(see all)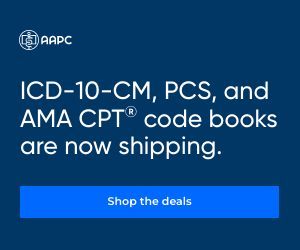 No Responses to "'Tis the Season: ICD-10 Holiday Coding Guide"