10 CEU Facts You May NOT Know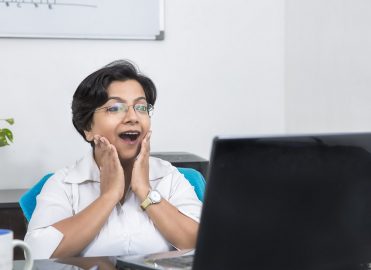 If you have earned an AAPC credential, you'll want to keep that hard-earned certification in good standing. You do that by meeting continuing education units (CEU) requirements. Here are 10 things that make fulfilling CEU requirements easier and more cost-efficient.
Understand Your Requirements
How many CEUs you need to earn are based on how many AAPC certifications you have. If you have one certification, you must earn 36 CEUs every two years.
If you have multiple CEUs, the additional requirements depend on the certification(s). For example:
Here are 10 things you may NOT know about earning CEUs that can help you keep your credential(s) in good standing.
1. CEU Tracking Is at Your Fingertips
My AAPC is a free app for your smartphone or tablet which provides easy access to AAPC's CEU Tracker. Use this app to plan, upload, track, and manage your CEUs more easily. At local chapter meetings, you can scan your membership QR code at the door to earn applicable CEUs for the presentation(s) you are attending.
2. Searching for Specialty-Specific CEUs Is a Breeze
If you struggle to find CEUs that cater to your specialty, go to AAPC's Continuing Education Units (CEUs) webpage. Look under "Search for CEUs" and fill out the search boxes to find education near you or on-demand opportunities. You can also "Browse for CEUs" associated with workshops, webinars, conferences, and other CEU-approved vendor events.
3. Be a Post-Secondary Student
You are awarded CEUs for taking classes in a post-secondary education program related to healthcare, the healthcare business, and healthcare management. CEUs are awarded based on transcripts showing the clock or credit hours. The maximum number of CEUs you can earn this way is 40 hours per year.
4. Be a Post-Secondary Teacher
You can earn CEUs by being a teacher. If you are an instructor for a post-secondary school (beyond the high school level), you may receive up to 16 CEUs per core credential you teach face to face during a two-year renewal period. You do not need prior approval and you must submit the application under the college name (or other post-secondary school), not under your member account. When submitting the CEU application, include the course syllabus, curriculum titles, and the start and finish dates of the course.
5.

Earning FREE CEUs Is an AAPC Perk
Reading AAPC's member magazine, Healthcare Business Monthly, is an easy way to earn 12 CEUs a year. Just take the 20-question Test YourseIf quiz on our website each month to earn one CEU for each quiz. You can also earn FREE CEUs by sharing your expertise through writing for Healthcare Business Monthly or AAPC's Knowledge Center blog. Contributors earn one CEU for every 700 words. You can find more information about writing for us on our website.
6. Earn Low-Cost CEUs Easily
Attend your local chapter meetings to network, hear expert speakers, and earn one CEU per hour. Depending on what local chapter you belong to, some of the meetings are free or cost only a few dollars.
7. Find Out Online if an Event Offers CEUs
Check AAPC's Approved CEU Vendors webpage to access a list of events that have prior CEU approval from AAPC. If you can't find the event, please contact us.
8. CEUs Do Not Carry Over to into the Next Renewal Period
To keep your medical coding and healthcare knowledge current, the education you obtain from CEUs must be fresh, so CEUs must be earned and submitted within your two-year renewal period. Any extra CEUs earned do not carry over to the next renewal period. During the renewal month only, however, you can apply the CEUs for that month to either the current submission or the next two-year period.
9. Earn CEUs Upon Certification, Not Before
You can't receive CEUs for educational events or lessons completed prior to your certification.
10. In a Pinch, There Are CEU Extensions
Being on time is important for professionals and submitting CEUs reflects your need to be punctual. That is why AAPC recommends submitting CEUs on time. Because AAPC understands that life happens and sometimes gets in the way, you can have an CEU submission extension for a $50 fee. To avoid this fee, submit CEUs on time. If you need a CEU extension at the end of the renewal period, contact AAPC to purchase the extension. CEUs for the extension may only be earned via AAPC education.
Latest posts by Michelle Dick
(see all)
AAPC's annual salary survey gives a good understanding of the earning potential within the medical coding profession.
See what actually is going on in the healthcare business job market.
8 Responses to "10 CEU Facts You May NOT Know"