OIG Expects to Recover $5.9B in Healthcare Fraud
In Audit
December 17, 2019
Comments Off

on OIG Expects to Recover $5.9B in Healthcare Fraud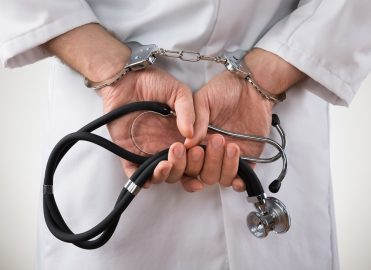 The Office of Inspector General (OIG) expects a banner year in recoveries stemming from fraud investigations and audits. According to the OIG semiannual report, released Dec. 2, the U.S. Department of Health and Human services (HHS) stands to recoup as much as $5.9 billion in federal funds in 2019,
The semiannual report estimates the OIG will recover about $819 million from audits and more than $5 billion from investigative recoveries as a result of civil judgments, criminal actions, administrative actions by the OIG and administrative settlements.
Big Money Fraud Schemes
The OIG highlights in the report a "first of its kind" investigation into a genetic testing fraud scheme, which resulted in a $42.6 million settlement.
A $1.2 billion indictment was brought against a large telemarketing scheme where telemarketers would target Medicare patients from multiple call centers, offering "free or low cost" medical equipment regardless of medical necessity. The call centers then sold the orders they took to durable medical equipment companies, who fraudulently billed Medicare.
The Department of Justice also partnered with the OIG to obtain a $700 million False Claims Act settlement with Reckitt Benckiser Group plc (RB Group), a global consumer goods conglomerate. The settlement resolves allegations that the company illegally marketed and promoted Suboxone, an opioid treatment drug. The allegations included knowing promotion of Suboxone to physicians who were prescribing it in an unsafe manner. Additionally, the settlement was for making false and misleading claims to physicians, state Medicaid agencies, and the Food and Drug Administration to increase sales and delay generic competition.
How Does 2019 OIG Recoveries Compare to Previous Years?
Fraud investigations totaled an estimated $2.9 billion in recoveries in 2018 and an estimated $4.4 billion in 2017, which included a $155 million settlement with electronic health record vendor eClinicalWorks and a $465 million settlement from Mylan for EpiPen misclassification. In 2016, the OIG estimated recoveries to total more than $5.66 billion, compared to $3.35 billion in 2015.
Latest posts by Barbara Cobuzzi
(see all)