MedPAC Pushes Hospice Rate Freeze, Cap Reduction
In CMS
December 27, 2019
Comments Off

on MedPAC Pushes Hospice Rate Freeze, Cap Reduction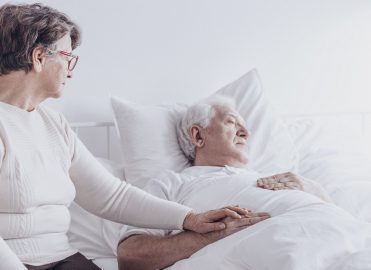 If the Medicare Payment Advisory Commission (MedPAC) gets its way, lawmakers will require Medicare to reduce the hospice aggregate cap amount by 20 percent and freeze hospice payment rates for 2021. A 20 percent cap reduction would equal nearly 3 percent less in hospice payments.
MedPAC Recommendations
In its forthcoming March report to Congress, MedPAC will include both recommendations in order to curb the high profit margins of hospices with long-stay patients, commissioners indicated in a Dec. 6 meeting. While commissioners will officially vote on the recommendations next month, they cleared the way for a streamlined expedited vote in the most recent meeting.
MedPAC's number crunching shows a 20 percent reduction to the hospice cap should result in about 2.8 percent lower hospice payments overall. One reason commissioners are so keen on the cap reduction idea is because it would concentrate those cuts on hospices with long-stay patients, which also are usually more profitable.
Hospices Raking in Profits
MedPAC staff pointed to an array of statistics showing that for-profit hospices with long average lengths of stay are raking in profits under the current Medicare payment system. For example, hospices' overall Medicare profit margin in 2017, the most recent year available, was 12.6 percent. But above-cap hospices had a 21.2 percent profit margin before returning cap overpayments. The cap is set at $29,965 for 2020. Above-cap hospices also have higher live discharge rates, MedPAC found.
Next Step: Congress
Commissioners will officially vote on the hospice rate freeze and cap recommendations in the body's January meeting, and its resulting annual report to Congress will go to lawmakers in March.
Latest posts by Rebecca Johnson
(see all)