5% Payment Incentive in Limbo for Many QPs
In CMS
December 30, 2019
Comments Off

on 5% Payment Incentive in Limbo for Many QPs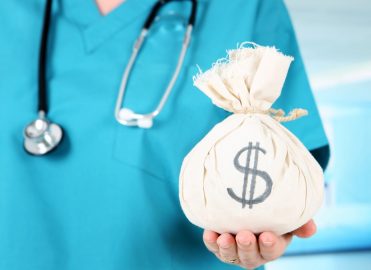 Many clinicians earned Qualifying Alternate Payment Model Participant (QP) status during the 2017 performance period of the Quality Payment Program (QPP). But a long list of them are still eagerly awaiting their 5 percent lump sum incentive payment.
The Centers for Medicare & Medicaid Services (CMS) began disbursing the 5 percent APM incentive payment to eligible clinicians who earned QP status in 2017 back in September. Although the agency is legally bound to distribute the incentive payments by Dec. 31, they have not been able to accomplish it.
The agency has since realized it is missing key information for many clinicians: where to send the money.
Does CMS Owe You Money?
If you haven't received your incentive payment, you may need to update your banking information. You must do it by Feb. 28, 2020, to enable CMS to disburse the 5 percent incentive payment, according to a payment advisory CMS put on display in the Dec. 19 Federal Register.
What Is a QP?
Under the QPP, an eligible clinician who participates in an Advanced APM and meets the applicable payment amount or patient count threshold for a performance year is a QP for that year.
QPs earn a 5 percent lump sum APM incentive payment in the payer years 2019 through 2024 based on the QP performance period two years prior. The 5 percent incentive payment is based on Part B covered professional services paid for the calendar year immediately preceding the QPP payment year.
To become a QP in 2017 (and 2018), eligible clinicians had to meet or exceed 25 percent payments for professional services or 20 percent patients delivered professional services through an Advanced APM entity at one of the determination periods (first three quarters of calendar year).
To become a QP in 2019, eligible clinicians must receive at least 50 percent of their Medicare Part B payments or see at least 35 percent of Medicare patients through an Advanced APM entity at one of the determination periods.
Take Action to Get Paid
Clinicians who appear on the list in the 2019 QP Notice for APM Incentive Payment (1) should provide CMS with updated info no later than Feb. 28, 2020. Email your name, email address, and National Provider Identifier to APMIncentivePayment@cms.hhs.gov. CMS will then email you the secure process for providing your banking information.
Direct your questions to 1-866-288-8292/TTY 1-877-715-6222 or qpp@cms.hhs.gov.
Latest posts by Renee Dustman
(see all)