Fortify Your Understanding of Medical Necessity
January 6, 2020
Comments Off

on Fortify Your Understanding of Medical Necessity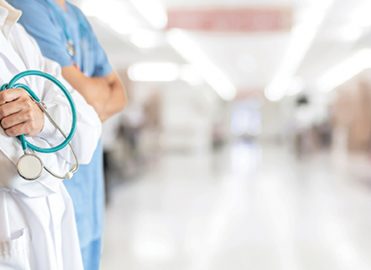 The quality of evaluation and management documentation is paramount for clinician reimbursement.
Evaluation and management (E/M) services are the most vulnerable to billing errors because it is complicated to select the proper code for the level of service captured in the documentation. A firm grasp of the differences between medical decision making (MDM) and medical necessity can improve your claims payment rate, as well as make the external audit process much easier, should an audit occur.
Medical Decision Making vs. Medical Necessity
MDM is a key component of an E/M service, in addition to history and physical exam. MDM specifically refers to the complexity of establishing a diagnosis and/or selecting a management option.
Medical necessity refers to the appropriateness of the service provided for a certain condition. Medical necessity determines whether the service will get reimbursed.
Problems arise when MDM and medical necessity are used interchangeably, or when practices and payers define medical necessity differently.
Title XVII of the Social Security Act, Section 1862[a][1][a] states:
No payment may be made under Part A or Part B for expenses incurred for items and services which are not reasonable and necessary for the diagnosis or treatment of illness or injury or to improve the functioning of a malformed body member.
The American Medical Association (AMA) defines medical necessity as:
Healthcare services that a prudent physician would provide to a patient for the purpose of preventing, diagnosing, treating or rehabilitating an illness, injury, disease or its associated symptoms, impairments or functional limitations in a manner that is: (a) in accordance with generally accepted standards or medical practice; (b) clinically appropriate in terms of type, frequency, extent, site and duration; and (c) not primarily for the convenience of the patient, physician, or other health care provider.
The Centers for Medicare & Medicaid Services (CMS) Internet Only Manual (IOM) Medicare Claims Processing Manual, Publication 100-04, Chapter 12, Section 30.6.1, states:
Medical necessity of a service is the overarching criterion for payment in addition to the individual requirements of a CPT code. It would not be medically necessary or appropriate to bill a higher level of evaluation and management service when a lower level service is warranted. The volume of documentation should not be the primary influence upon which a specific level of service is billed. Documentation should support the level of service reported.
Medical Necessity Drives Code Selection
Medical necessity drives the final level of E/M code choice — not the MDM alone. For every encounter, documentation must show that the levels of history, exam, and MDM performed were all medically appropriate and necessary. This includes documenting the medical necessity for any ancillary studies and therapeutic interventions ordered or performed.
When auditors and coders apply the definition of medical necessity, how do they ascertain what level of history and exam is medically necessary for a presenting diagnosis or chief compliant, and therefore choose the appropriate E/M code level?
There are no published regulations that define the medical necessity criteria for performing a certain level of history and exam for a given chief complaint. The auditor and coder must use their clinical knowledge to determine the severity of a patient's presenting problem, but must not make a judgment or question the provider's thought process for workup decisions such as ordering imaging, medication, etc. to diagnose and treat a patient condition. Only the clinician can determine the medical appropriateness and necessity of each case reviewed and account for the standard of care in the community, the clinical training and experience of the provider, and medico-legal consideration for the local area, the state, and the country.
Beware of Consistent Over-Documenting
You may see that provider documentation is always detailed, and levels of history and examination seem to always be high. This can be a problem with electronic medical records (EMRs), which make it easier to document, or can be because the provider's standard of care includes a thorough history and exam. That means you need to be careful coding services, such as established patient visits, that only require two out of three key components for a code level.
Your payer can easily determine if you rendered an E/M service when you bill for it but determining whether medical necessity supports the level of service you coded is the next step. A payer can make the medical necessity judgment and either deny or adjust your E/M levels based on their medical necessity determination.
If a physician performs a detailed history and a detailed exam for an established patient, can the auditor, coder, or payer determine the level performed wasn't appropriate and necessary?
The justification for reporting a low-level code for a visit despite the history and exam supporting a higher level of service is based on the excerpt from the Medicare Claims Processing Manual that states medical necessity, not the volume of the documentation, is the overarching criterion in choosing the final level of service.
CMS and AMA jointly developed a documentation guideline that states that an established patient encounter (or any other office or outpatient visit) requires two of the three key components to be met to arrive at a final E/M service code. Neither AMA nor CMS mentions that the MDM must be one of the key components in determining the final E/M code. The Medicare Claims Processing Manual excerpt states that medical necessity is the overarching criterion for the level of service and not the MDM and that MDM should not be used as a reserve for medical necessity.
Documenting Medical Necessity
To justify an E/M code level, the history, exam, and MDM must be medically appropriate and necessary. If your clinician documents no solid evidence of medical necessity, you cannot report a higher level of service — such a claim will not be reimbursed regardless of how severe the patient's condition is or how complicated the provider's thought process was.
Best practice is to consider each element of the history and exam as a distinct thought process that must be performed only if there is a medical reason at that visit. Because coders can only code based on the provider documentation they review, your best bet if it seems like documentation doesn't support medical necessity for a high-level visit, even though history and exam technically allow the higher code, query the provider.
Clinical Example for Medical Necessity
An established patient comes in complaining of intermittent chest pain.
It would be medically necessary to perform a comprehensive history to address this issue. First, the provider would take an extensive history of present illness describing the location, severity, duration, modifying factors, and any associated signs and symptoms related to the patient's chest pain. The provider would then review and confirm the patient's past medical history to identify any potential risk factors for coronary artery disease such as hypertension or dyslipidemia. The physician would also ask about a family history of cardiovascular disease and perform a social history to determine if the patient is a smoker or has a sedentary lifestyle.
Finally, because of the clinical spectrum for diagnosing chest pain is broad, the provider performing a complete review of systems is justified to uncover any clue that may point to a diagnosis. As the etiology of the patient's condition is unknown, sound medical practice would merit that a complete physical exam be performed to guide the provider towards a definitive diagnosis and treatment plan. Therefore, the medically necessary detailed history and detailed or comprehensive exam would support coding 99214 Office or other outpatient visit for the evaluation and management of an established patient, which requires at least 2 of these 3 key components: a detailed history; a detailed examination; medical decision making of moderate complexity … or 99215 … a comprehensive history; a comprehensive examination; medical decision making of high complexity … for this encounter.
When the same patient returns to the office for a follow-up visit after their coronary artery bypass surgery with no specific concerns, the provider may find it hard to justify doing either a complete history or exam. The information obtained for a complete history or exam would be clinically informative and not within the realm of medical necessity. Therefore, you would report a lower level established patient office visit code for this encounter.
---
About the Author:
Artemio Castillejos, CPC, CPMA, CCVTC, CPC-I, CCS, CL6SGB, is a healthcare revenue professional, Approved-AAPC CEU Education Provider, and an AHIMA World Congress Board Member with five years' extensive experience in compliance, auditing, training, and coding both American and Australian Coding Classification System. He is a training manager in the medical coding department at PMAX Global, Philippines.
Resources:
Title XVIII of the Social Security Act, Section 1862 [a] [1] [a]
Center for Medicare & Medicaid Services Internet Only Manual Medicare Claims Processing Manual, Publication 100-04, Chapter 12, Section 30.6.1
American Medical Association, Medical Necessity
ACEP Reimbursement Committee 2016, Preparing for Payer Audits
Family Practice Medicine, A Refresher on Medical Necessity
Latest posts by Guest Contributor
(see all)