Get Paid for Virtual Check-Ins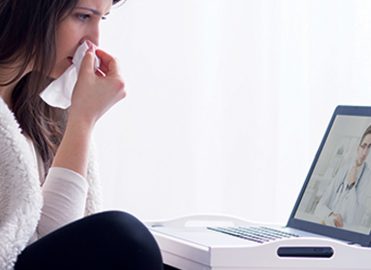 Medicare's new communication technology-based service policies have several conditions for coverage.
A medical practice can now bill and collect payment for certain non-face-to-face services without the strict telehealth rules of the originating sites being outside of the Metropolitan Statistical Area (MSA) or in a Health Professional Shortage Area (HSPA) located in a rural census tract. Of course, there are requirements that must be met — six, to be exact.
The rules for virtual check-ins and remote evaluations of recorded video and/or images are simple:
The patient must be established to the practice.
Five to 10 minutes of medical discussion must be documented.
If the service originates from a related evaluation and management (E/M) service provided within the previous seven days by the same physician or other qualified healthcare professional, the service is bundled into the E/M service.
If the service leads to an E/M service or procedure within the next 24 hours or soonest available appointment, the service is bundled into the E/M service.
Verbal consent must be noted in the medical record for each service.
The physician must document in the medical record that the patient does not need to come in for a follow-up visit unless there is a problem.
CPT® Definition of Established Patient

Because virtual check-ins and image/video evaluations are limited to established patients, it's necessary to identify patients as such prior to rendering these services. According to the CPT® code book, "An established patient is someone who has received professional services from the physician/qualified health care professional or another physician/qualified health care professional of the exact same specialty and subspecialty who belongs to the same group practice, within the past three years."
Use G Codes to Report Communication-Based Technology
Medicare introduced two new HCPCS Level II codes in 2019 for these professional services: G2012 and G2010.
G2012     Brief communication technology-based service, e.g. virtual check-in, by a physician or other qualified health care professional who can report evaluation and management services, provided to an established patient, not originating from a related E/M service provided within the previous 7 days nor leading to an E/M service or procedure within the next 24 hours or soonest available appointment; 5-10 minutes of medical discussion
G2010    Remote evaluation of recorded video and/or images submitted by an established patient [store and forward], including interpretation with follow-up with the patient within 24 business hours, not originating from a related E/M service provided with the previous 7 days nor leading to an E/M service or procedure within the next 24-hours or soonest available appointment
G2012 example:
An established patient of your family practice clinic has been coming in for a variety of illnesses off and on for a few years. The patient was seen about three months ago and six months prior for a urinary tract infection (UTI) and was treated with the antibiotic Cipro successfully. The patient calls today and says she feels another UTI coming on; she speaks to the nurse practitioner (NP) under the physician's direct supervision. The NP documents the patient's related symptoms in the medical record, documents 10 minutes spent with the patient, and calls in a script for Cipro.
Note: It would not be appropriate to report G2012 if the patient was told by the physician to come in at the next available appointment for follow up.
G2010 example:
An established patient came into the orthopedist to be evaluated for a knee injury. She fell and hurt her left knee during a game of beach volleyball. She was told to ice and rest her knee and given Tylenol. Two days after this visit, the patient calls the office complaining of red bumps on her left side. She takes a few pictures on her cell phone and sends them to her physician through the practice's secure patient portal. The doctor looks at the pictures and calls the patient back the next day. After a brief conversation, the doctor decides the patient may have a reaction to the sand, but she doesn't need to come in unless the rash gets worse or she develops a fever.
Note: It would not be appropriate to report G2010 if the patient called to discuss continued swelling of the knee.
Virtual Check-In Problems and Solutions
Virtual check-ins are going to be tough to track because they can't be billed when a patient contacts the practice about a related problem from a visit that took place within the past seven days, or if that contact leads to a visit in the following 24 hours or "soonest available appointment."
Keeping track of the dates may be one of the biggest challenges for practices, mainly because the Centers for Medicare & Medicaid Services (CMS) is vague about the definition of the "soonest available appointment."
If your practice plans to offer these remote visits, you will need to plan for the following situations:
Patient consent: The patient will need to sign a consent form when they receive a service, and this should be documented in the patient record or by way of a "virtual sign-in sheet." Alert patients that this is new because some patients may be used to calling the practice for advice without being charged.
Billing concerns: A billing office point person is advisable to ensure that the service is not bundled into a previous visit (within the last seven days), or the next available appointment, or within 24-hours post virtual contact. I would also recommend that practices hold these claims for at least 14 days, or a specific time period, to avoid refunding money.
Collecting fees: Patients need to know that Medicare does allow payment for these services, but they will have a copay. Coverage will be hit or miss for commercial plans. Make sure the coverage is verified before charging for it. Also, practices that offer remote visits and decide to wait until the patient's next visit to collect a copay need to be prepared to deal with patients who may tell you they don't remember the call and won't pay two copays.
Medicare Advances Virtual Care Coverage in 2019
Provisions in the Calendar Year 2019 Physician Fee Schedule added access to care using telecommunications technology by:
Paying clinicians for virtual check-ins (G2012);
Paying clinicians for evaluation of patient-submitted video/photos (G2010); and
Expanding Medicare-covered telehealth services to include prolonged preventive services (HCPCS Level II codes G0513 and G0514).
Paying separately for new coding describing chronic care remote physiologic monitoring (CPT® codes 99453, 99454, and 99457) and interprofessional internet consultation (CPT® codes 99451, 99452, 99446, and 99447)
Expanding the use of telehealth services for the treatment of opioid use disorder and other substance use disorders.
Adding renal dialysis facilities and the homes of patients with end-stage renal disease (ESRD) receiving home dialysis as originating sites, and not applying originating site geographic requirements for hospital-based or critical access hospital-based renal dialysis centers, renal dialysis facilities, ESRD patients' homes for the purposes of furnishing the home dialysis monthly ESRD-related clinical assessments.
Adding mobile stroke units as originating sites and not applying originating site type or geographic requirements for telehealth services furnished for purposes of diagnosis, evaluation, or treatment of symptoms of an acute stroke.
Paying for medical discussions or remote evaluations of conditions not related to a Rural Health Clinic or Federally Qualified Health Center service provided within the previous seven days, or within the next 24 hours, or at the soonest available appointment, billable with HCPCS Level II code G0071.
---
Terry Fletcher, CPC, CCC, CEMC, CCS, CCS-P, CMC, CMSCS, ACS-CA, SCP-CA, QMCRC, QMGC, is a healthcare coding and reimbursement consultant, educator, and auditor based in California with over 30 years industry experience. She is an Editorial Board Member for ICD10Monitor.com and a coding educator for McVey Seminars, MGMA, AAPC, AHIMA, ICD10Monitor, Medlearn, and MMI. Her company, Terry Fletcher Consulting, Inc., teaches over 100 specialty coding seminars and webinars every year. Fletcher is also a CDI, ICD-10-CM, and CPT® coding auditor for many medical practices and hospitals around the country. You can listen to Fletcher every Tuesday discuss the business of medicine on her CodeCast® Podcast on all downloadable platforms.
Latest posts by Guest Contributor
(see all)
2 Responses to "Get Paid for Virtual Check-Ins"