A Coder's Roadmap to Career Pathing
By Lee Williams
December 31, 2019
Comments Off

on A Coder's Roadmap to Career Pathing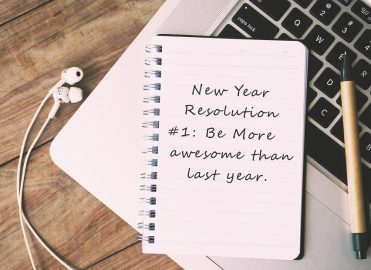 Follow this guide for mapping out a clear path to career success and personal fulfillment.
The first step to advancing your career as a healthcare business professional is determining where you want to go next. Success means different things to different people, so you must be able to define what success means to you. Once you have identified what role you wish to attain, the next step is to chart a course for getting there. Your roadmap should include goals, timelines, and action items needed to reach your desired level of success. Depending on how far you want to take your career, you may need to acquire additional education, training, and skills along the way.
Chart a Course for Career Advancement
As you plan your next career move, think about your strengths and weaknesses, and what you most enjoy doing. Also, consider the current industry trends in healthcare, and whether there are any growth opportunities at your current place of employment.
Your career path plan should include a list of activities needed to reach your goal, along with resources to support achieving it. AAPC has an array of credentialing opportunities for many of the diverse professional healthcare business roles available today. Identify which certification(s) will best support your desired role. Your plan should also include any potential obstacles or challenges that may keep you from achieving your goal, or at minimum, slow the process. Address challenges by having a documented response action for each.
Be realistic about your goals and allow yourself enough time to get there. It also helps to share your aspirations with someone who will provide encouragement, but also hold you accountable. If you have a good working relationship with your employer, communicate your goals to your manager (many of us do this in performance reviews). Use this process to identify your strengths and weaknesses, and to discuss opportunities for growth or improvement. Employers may be instrumental in helping you to achieve your goals, as employee retention and succession are important to organizations.
Entry-Level Positions
Newly credentialed coders entering the industry sometimes encounter difficulty landing their first medical coding position due to lack of experience. It is important to remain steadfast in your employment pursuits, but it is equally important to be flexible and open to opportunities that will get you in the door. For beginner or entry-level medical coders, employment may include non-coding roles closely associated with billing or insurance claim processing. When you do land your first coding position, it will most likely not be a remote position. Coders are directly responsible for the financial health of an organization; your employer will want to build some trust before authorizing you to work from home, absent of direct supervision.
AAPC's core credentials will give you a leg up in securing an entry-level position. Such positions typically do not require a degree but may require some experience. If you are new to the industry, think about any skills you may have that can be applied to your new role. Review the job description you are interested in, paying close attention to terms such as "required" and "preferred."
Tip: After reviewing the job description, tailor your resume (based on your skills and experience) to meet the employer's expectations.
Entry-Level Core Credentials:
Certified Professional Coder (CPC®)
Certified Outpatient Coder (COC™)
Certified Risk Adjustment Coder (CRC™)
Certified Professional Biller (CPB™)
Entry-Level Positions :
Physician Coder
Risk Adjustment Coder
Ancillary Coder
Claims Edit Specialist
Collection Specialist
Insurance Claims Specialist
Medical Records Clerk
Payment Poster
Intermediate-Level Positions
If you have been a medical coder for a few years and are looking to advance your career, the good news is there are many opportunities available. The role of a coder is transforming, with continued technological advancements, value-based payment methodologies, and artificial intelligence (AI) creating many new opportunities.
At the intermediate level, seek to attain additional credentials and perhaps even a collegiate degree to reinforce your technical coding skills and bolster your critical, analytical, and management skills. Think about ALL the responsibilities you have in your current role and make note of them. You probably do much more than what was outlined in your job description upon hire, but that's okay because those additional activities can help you land your next position.
Tip: Hone and develop your soft skills. Soft skills are crucial in any role, but especially important if your ultimate career path leads to management. For more information, read "Short on Experience? Soft Skills May Get You the Job" in AAPC's Knowledge Center (Gianatasio, October 2019).
Mid-Level Credentials:
Certified Inpatient Coder (CIC™)
Certified Documentation Expert Outpatient (CDEO®)
Certified Professional Medical Auditor (CPMA®)
Certified Physician Practice Manager (CPPM®)
Mid-Level Positions:
Coder II and up
Inpatient Coder
Specialty Coder
Coding Educator
Coding Auditor
Validation Specialist
Coding Supervisor
Practice Manager
Advanced-Level Positions
Managers will tell you a large percentage of their time is allocated to staff development, training, and coaching. There are many responsibilities, expectations, and deadlines associated with management positions. If your career path includes a position in leadership, know that higher education (for example, bachelor's degree) may be a necessity depending on the position and employer. Add AAPC's Certified Professional Compliance Officer (CPCO™) credential to validate your understanding of the importance of healthcare compliance and how it affects your day-to-day decisions. You do not need to be an expert in all things; you should, however, be able to perform at a high level and effectively execute the roles and responsibilities related to your position. Whatever your aspiration, know that you can accomplish it with hard work, smart planning, and continual investment in YOU.
Tip: A mentor can provide invaluable feedback and guidance in your career path initiatives. Find someone who is ethical, experienced, and willing to help guide you. To find a mentor, consider using AAPC's Mentorship Program.
Advanced-Level Positions:
Coding Manager
Consultant
Revenue Cycle Manager
Performance Improvement
HIM Manager
Compliance Auditor
Fraud/Waste Investigator
Regional Manager
Master-Level Positions
You are headed to the top! You have put in the time and have the required technical and soft skills needed to become proficient not only in medical coding, but other associated functional areas such as revenue cycle management, compliance, and process improvement.
For these positions, typically, employers look for someone with 5 to 10 years of experience, with a number of those years spent in direct management. Employers may also require or prefer an individual who has a master's degree.
Also, at this level, whether you are working for an organization or working for yourself, you should have excellent communication and interpersonal skills. To achieve this level, your career path planning will need to include activities for developing business, relational, and clinical acumen so that you are able to understand all the intricacies necessary to collaborate with team members, providers, and company executives.
Tip: When you reach this level, chances are someone helped you along the way. Be sure to give back by being a mentor to those who are working to get to where you are now and sharing your experience and subject matter knowledge with AAPC local chapters.
Master-Level Positions:
Coding Director
Compliance Officer
HIM Director
Project Management
College Professor
VP Coding
Operations Director
Consultant (CEO)
Make It a Great Year
This is the year you commit to investing in your career advancement. Identify the credentials, skills, competencies, and education you need to reach your destination. Take advantage of the many resources AAPC offers on their website (many are free to members). Be smart and strategic in your career path planning, involving only those who offer some benefit to you. Finally, work hard to remain humble, embrace change, and always be ready for that next opportunity!
Latest posts by Lee Williams
(see all)