New Diagnosis Code Released for Vaping-Related Disorder
In Coding
January 7, 2020
Comments Off

on New Diagnosis Code Released for Vaping-Related Disorder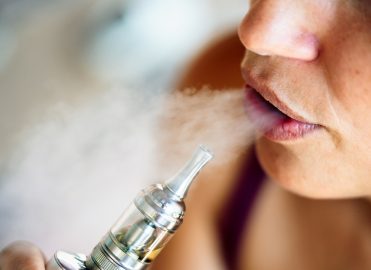 A new ICD-10-CM code for reporting vaping-related disorders has been created. This new code and updated guidance supersedes previous vaping coding guidance released in October 2019.
ICD-10-CM code U07.0 Vaping-related disorder is effective April 1, 2020.
Illnesses Related to Vaping Continue
As of Dec. 27, 2019, there are been 2,561 reported cases of e-cigarette, or vaping, product-use-associated lung injury (EVALI) in the United States. Of those, 55 people died of confirmed EVALI and more deaths are under investigation, according to the Centers for Disease Control and Prevention (CDC). Texas and Illinois have the highest number of hospitalized EVALI cases or deaths compared to other states.
Hospitalizations peeked at 215 cases on Sept. 15, 2019. Although hospitalizations have declined since then, the CDC says the decline may be due in part to reporting lag. Also, as of Dec. 3, the CDC is only counting hospitalized EVALI cases and EVALI deaths (regardless of hospitalization status).
There have been a lot of theories as to what is causing EVALI. Of late, studies show EVALI may be due to vitamin E acetate added in some extracted tetrahydrocannabinol (THC)-containing e-cigarette products. Vaping-related disorders include dabbing-related lung damage or injury. According to Alta Mira Recovery Programs, "Dabbing is one of the methods for using cannabis — in particular, cannabis concentrates."
Clinical Indications for Vaping-Related Disorder
EVALI is a "diagnosis of exclusion," according to the CDC. This means that no specific test or marker exists for its diagnosis. Diagnosis are up to the clinical judgement of the healthcare provider. There are guidelines for evaluating patients, however.
Clinical indications of vaping-related disorder include:
Respiratory, gastrointestinal, and constitutional symptoms such as cough, chest pain, shortness of breath, abdominal pain, nausea, vomiting, diarrhea, fever
Vital signs and oxygen saturation via pulse-oximetry
The CDC has created a guideline for evaluating patients, entitled "Don't Forget to Ask," which instructs providers to ask patients with any of these indications about their e-cigarette or vaping product use.
ICD-10-CM guidelines instruct to use additional codes to identify manifestations. Examples are listed in the ICD-10-CM Tabular List of Diseases and Injuries April 2020 Addenda.
New EVALI Guidance for Clinicians
Some patients hospitalized for EVALI have had to be readmitted or have died after hospital discharge, according to national data. To minimize rehospitalizations and deaths, the CDC has updated its guidance to clinicians to include:
Hospitalized patients should be documented as clinically stable for 24-48 hours prior to discharge.
Patients should have a follow-up visit with a primary care provider or pulmonary specialist, optimally within 48 hours of discharge.
Healthcare providers should continue to report cases of EVALI to their state or local health departments.
The CDC has created the EVALI Discharge Readiness Checklist for providers to use prior to discharging a patient diagnosed with a vaping-related disorder.
Latest posts by Renee Dustman
(see all)