Special Rules Apply to Endoscopic Sinus Surgeries
In Coding
January 9, 2020
Comments Off

on Special Rules Apply to Endoscopic Sinus Surgeries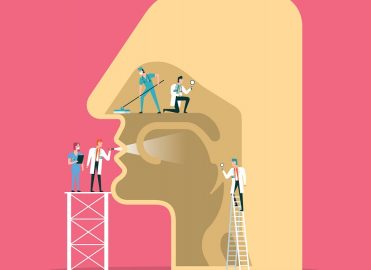 The multiple surgery calculation for nasal endoscopy codes is changed when multiple nasal endoscopies are performed in the same session on the same day. For Calendar Year 2020, instead of paying the multiple surgeries at 50 percent, surgeons will be paid the difference between the fee for the procedure performed and the base code for this family of endoscopic surgeries.
Endoscopic Procedures Subject to Special Rules
The Centers for Medicare & Medicaid Services (CMS) changed the multiple surgery calculation for nasal endoscopy codes listed in Table 10 in the 2020 Medicare Physician Fee Schedule (MPFS) final rule. The special rule for multiple endoscopic procedures now applies to these nasal sinus procedures.

CMS has set the base code for this family of endoscopic surgeries as CPT® 31231 Nasal endoscopy, diagnostic, unilateral or bilateral (separate procedure). This code cannot be billed with other endoscopic sinus surgeries. The work involved in 31231 is considered integral to the other endoscopic sinus surgeries. The base code, when performed with other endoscopic services in the family, is never paid separately.
When a physician performs two or more sinus endoscopies in the same family that do not include the base code, each may be coded. Do not forget to code the bundled scope codes: 31253, 31257, 31259, and 31298 when performed together. The multiple endoscopy rule does not give license to unbundle these scope codes. The code with the highest relative value units is priced at 100 percent by CMS. The other nasal endoscopies will be paid at their value minus the value of the base procedure, 31231.
Clarification for Billing Bilateral Procedures
CMS clarified in the 2020 MPFS final rule how bilateral procedures would be priced in response to public comment. A commenter requested clarification regarding the application of the bilateral adjustment in conjunction with the special rules for multiple endoscopic procedures.
The commenter stated, "It was their understanding that if the CPT code is reported as a bilateral procedure and is reported with other procedure codes on the same day, the guidance is to apply the bilateral adjustment before applying any form of multiple procedure rules."
CMS responded that the commenter described the rules correctly in "general terms." This means that the multiple nasal endoscopy procedure that is performed bilaterally will be multiplied by 150 percent and then the fee for the base nasal procedure, 31231, will be subtracted.
A diagnostic scope and base code 31231 cannot be reported with more extensive nasal endoscopies unless the more extensive nasal endoscopies are performed on different sites/structures/locations. As a result, modifier 59 or, more appropriately, the modifier XS would be used with 31231. This coding configuration is still allowed under the multiple endoscopy rules.
In my next blog we look at some examples which compare the Medicare allowance, past and present.
---
Source:
Federal Register Vol. 84 No. 221. Nov. 15, 2019.
Latest posts by Barbara Cobuzzi
(see all)