Millennials Alter the Landscape of Healthcare Delivery
In AAPC News
January 16, 2020
Comments Off

on Millennials Alter the Landscape of Healthcare Delivery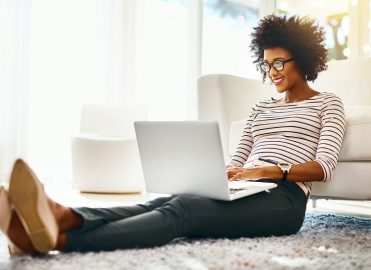 Millennials are everywhere in the news: They are attracting marketers, entering the workforce, and shaping our trends. Now that these young adult consumers are exceeding the baby boomer population, it's remolding healthcare delivery and access  ̶  and our industry should care.
According to Statista's "Resident Population in the United States in 2017, by Generation," the millennial generation (born between 1981-1996) represents 72.1 million of the U.S. population and baby boomers (born between 1946-1964) represent 72.2 million. As baby boomers are getting older their population is steadily decreasing while millennial consumers are increasing. Pew Research Center predicted that millennials would overtake boomers in population in 2019, and they did.
Let's look at how this population shift impacts healthcare trends and delivery models.
Millennial Healthcare Spending Matters
According to the Kauffman Hall report, "How Millennials Are Reshaping Healthcare's Future," they contribute significantly to healthcare spending and their expenditures are growing. "Combined with other young adults, they make up about 34 percent of the population and contribute about 21 percent of total healthcare spending," the report says.
Technology Influences Healthcare Decisions
Millennials are computer savvy because they grew up in the digital age, so they have social media and online information influencing their healthcare decisions. The internet has given greater access to healthcare and wellness information and millennials are tapping into that.
We are in the thick of value-based medicine, and millennials have become more cost conscious and do comparative shopping for healthcare. They are less likely to be loyal to a healthcare organization because they like to shop around.
Young adults are accustomed to instant access of food (GrubHub and Instacart), transportation (Uber and Lift), and same-day delivery of consumer products through Amazon  ̶  this is carrying over into healthcare delivery. Because instant gratification is a driving force with decisions, millennials don't want to wait to see physicians; some providers have adjusted by offering telehealth and virtual care, as well as walk-in clinics. The Kauffmann Hall report says, "Providers are responding with services such as same-day appointments at One Medical or a CVS HealthHUB, or virtual visits via Teladoc, SOC Telemed, or Zipnosis."
Why It's Important to Provide Easy Online Accessibility
Young adults would rather manage their care using their fingertips via a smartphone or computer than picking up the telephone to audio call. The Kauffman Hall report says that 43 percent of patients ages 18-44 look online to find where to receive their care, as compared to 31 percent of patients ages 45-64 and 18 percent of patients 65 years and older. The study also revealed that the preferred appointment scheduling method for those age groups include:

Phone
Online
Don't Know
Ages 18-44
 
48 percent
49 percent
3 percent
Ages 45-64
 
57 percent
40 percent
3 percent
Ages 65+
 
78 percent
20 percent
3 percent

The older generations have grown accustomed to calling for test results, but now younger patients use their smartphones and mobile devices to get test results and monitor vital signs.
"The future is here, and it brings convenience as one of the driving factors to millennial satisfaction."
The future is here, and it brings convenience as one of the driving factors to millennial satisfaction. It also brings new models of healthcare to its young adult consumers. This will shape new innovations such as artificial intelligence (AI) that can use data algorithms to diagnose illnesses and prescribe treatments in an instant. To fulfill young adult healthcare expectations, physicians will need to keep up with the newest technologies to provide services with the most convenient delivery and value.
---
Source: Kauffman Hall report: "How Millennials Are Reshaping Healthcare's Future"
Latest posts by Michelle Dick
(see all)