I Am AAPC: Silvio R. Martinez Ruiz, MD, CPC, CDEO, CPMA, CRC
January 16, 2020
Comments Off

on I Am AAPC: Silvio R. Martinez Ruiz, MD, CPC, CDEO, CPMA, CRC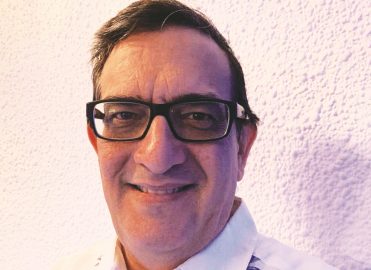 I am a doctor, and my medical practice focuses on primary care and preventive medicine, in addition to inpatient management. To keep up with the constant changes in the healthcare industry, government, and insurer requirements, it was necessary for me to learn more about the business side of healthcare.
My CPC® Opened New Doors
In 2011, I took a preparatory coding course with an AAPC-certified instructor with the objective of becoming AAPC certified. I then took and passed the Certified Professional Coder (CPC®) exam. This certification helped me to apply guidelines, rules, and conventions to document more accurately and assign codes with the highest level of specificity. Wearing both doctor and coder hats is a challenge, but it has honed and increased my skills and knowledge, which has
allowed me to lecture at different events for the purposes of educating other professionals, including my doctor colleagues.
As an active member of AAPC and having had a very good experience as a coding professional, I decided to acquire more certifications.
MY CPMA® Improved My Claims Payment
The second certification I obtained was the Certified Professional Medical Auditor (CPMA®). This certification has helped me both in my outpatient and hospital practices. Health insurance companies perform different audits during the year, and with my experience as an auditor, I have been able to adequately document in the medical file to avoid adverse remarks and results during these audits.
MY CRC™ Improved My Risk Adjustment Coding
The third certification I acquired was the Certified Risk Adjustment Coder (CRC™). This AAPC credential has allowed me to understand the risk adjustment model and the importance of assigning specific codes to chronic conditions.
My CDEO® Improved My Documentation
The fourth certification I obtained was the Certified Documentation Expert – Outpatient (CDEO®). The knowledge I gained while preparing to sit for this certification has allowed me to understand the importance of thorough documentation in the outpatient setting. Everything starts with proper documentation.
I'm Not Done Yet
I plan to sit for my Certified Inpatient Coder (CIC™) and Certified Professional Compliance Officer (CPCO™) credentials to continue improving the quality of my work. Thank you, AAPC!
Latest posts by Guest Contributor
(see all)