Medical Coding and Billing Salary Survey 2019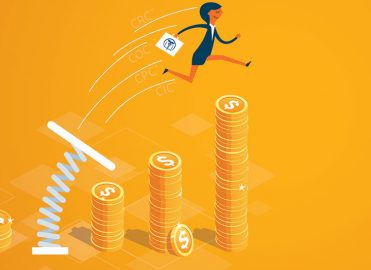 In this climate of healthcare reform, AAPC members are advancing their careers in leaps and bounds.
As an AAPC-credentialed member, you should be proud of yourself. You've taken what AAPC offers and run with it, creating a reputable industry of healthcare revenue integrity specialists. AAPC's 2019 Salary Survey shows the solid footings you've instilled in the business of healthcare, and there's nowhere for you to go but up. AAPC credentials have become industry standards — all thanks to you — and now you are reaping the rewards for securing your provider's financial stability.
Our 2019 Salary Survey is a testament to how far you've come.
There's Strength in Numbers
As shown in Figure A, AAPC membership has grown from 10 members in 1988 to 195,000 in 2019. That looks good on us, but we tip our hats to you for putting the "professional" in Certified Professional Coder (CPC®). You have banded together to create an indelible bond.
There are many changes in healthcare reimbursement on the horizon — such as the Medicare changes to evaluation and management services. AAPC will be there the whole way — providing you with the tools and education necessary to excel in your daily work, and the credentials to prove your merit.

Show Me the Money
Our survey shows the value of your AAPC credentials is catching on among employers. The average salary of all survey respondents* is $54,890 — a healthy 5.8 percent increase over last year's average. This is the highest salary increase reported since we began conducting our annual salary survey.
There are many factors, however, that go into how much you can earn as a medical coder or other healthcare business professional, including:
  Your job setting
  Years of experience
  Education level
  Position
  Credential(s)
  Geographic location
  Hours worked
Our Salary Survey looks at each of these factors individually and as a whole.
Factor in Where you Work
Healthcare reform has had a significant impact on where healthcare business professionals are working these days. Whereas approximately 37.2 percent of respondents reported working for small- to large physician practices in 2015, that number has dropped to about 9.5 percent. As shown in Figure B, health systems and inpatient/outpatient hospitals are now the biggest employers.

Regarding salary by workplace, we continue to see increases in all the most common organization types. These increases are healthy without being overwhelming on employers. Based on the historical trend of the data, we're optimistic about next year's salary averages.
As shown in
Figure C
, the largest increase came for those employed in large group practices, but the highest paid are those who work in health systems.
Experience and Higher Education Pay Off
A decade ago, on the tail end of the Great Recession, it was tough for many people to find employment. Consequently, a lot of individuals in the business of healthcare (and many other fields) went back to school to earn degrees. This year's survey highlights both the increase in overall education levels and how much this higher learning is paying off.
As shown in Figure D, many more of you have four or more years of college than was the norm in 2009. And, as shown in Figure E, it's paying off. Although only 6.3 percent of respondents reported holding a graduate degree, that's nearly double the number in 2009. And in one year, those members' salaries have increased almost 20 percent.

Position Yourself for Success
Given that more than a quarter of our survey respondents are managers and auditors — typically positions that require experience — it is not surprising to see the overall experience average rise to 12.6 years (our highest average yet). As shown in Figure F, AAPC Certified Instructors are the most experienced in the group. Other managers with the Certified Physician Practice Manager (CPPM®) credential and compliance officers with the Certified Professional Compliance Officer (CPCO™) credential run a close second.

Understandably, greater pay comes with more experience, regardless of job title. As shown in
Figure G
, the largest jumps in salary tend to happen early in an individual's healthcare career. Salaries tend to increase about $1,500 annually the first 10-15 years, and then reduce by half. One way to overcome stagnation is to change jobs — such as a medical coder becoming a coding manager. This likely explains the 16 percent jump in salaries for members with five to nine years of experience, as shown in
Figure H
.
Salary increases by job responsibility are telling of what's going on in the industry right now: Experienced practice/office managers are essential in implementing all the changes coming from Washington, D.C. As shown in
Figure I
, practice/office managers received the highest salary increase in 2019 — going from approximately $60,000 to $65,000 per year. This is not just the highest salary we've seen these managers get paid, but the biggest jump we've seen in their salaries.
As shown in
Figure J
, each certification earned salary increases in 2019. The
Certified Inpatient Coder
(CIC™) ranked highest in terms of salary increases. Members holding the CIC™ saw their salary increase 13 percent from 2017 to 2018, and another 14 percent increase on top of that in 2019. This is likely due to the increase in health systems and hospitals, which has created a greater demand for inpatient coders.
Working Nine to Five
Evaluating the hours worked per week reveals a sizable change from last year; more of you are working fewer hours. As shown in Figure K, the standard workweek of 40 hours is most common (56 percent), with a greatly diminished number of people who worked overtime in 2019 compared to previous years. It's good to know those in the industry can work a standard number of hours and still see their wages increase. But there appears to be bonuses in store for those who are willing and able to go the extra mile.
Those who put in 40 hours a week earned an average of $51,082, while those who worked 41-50 hours made an average $61,700, and those who worked more than 50 hours earned an average $75,527.

Production Standards, Accuracy, and Pay Rates
An analysis of production and internal auditing standards yielded some unique salary averages. Those with employers that have a set production standard, regardless of what the standard is, earn an average of $53,589, while those whose employers have no production standard earn an average of $55,573. The difference may be minimal, but it could indicate that cost-conscious employers are looking for ways to get as much out of their employees as possible and pay as little as possible for it.
Conversely, individuals who are held to a specified accuracy rate — again, regardless of the rate — earn $56,719 on average, while their counterparts with no set internal audit goals earn $52,637. This indicates that employers see the value in quality work and reduced risk.
Production standards for inpatient records are most commonly set at more than 40 records daily, as shown in Table A. Outpatient and physician coders are held to roughly the same standard. As shown in Table B, the common production standard for these coders is 25-50 records, with 76-100 records daily coming in at a close second. Table C indicates coders are held to near-perfection standards, with 20.8 percent of you held to a 96-98 percent accuracy rate.
Table A:
Production Standards: Inpatient
| | |
| --- | --- |
| Number of Charts | Percent of Respondents |
| Less than 5 | 6.1% |
| 5 to 10 | 10.8% |
| 11 to 15 | 12.8% |
| 16 to 20 | 13.2% |
| 21 to 25 | 6.9% |
| 26 to 30 | 3.8% |
| 31 to 35 | 2.2% |
| 36 to 40 | 3.5% |
| More than 40 | 19.8% |
Table B:
Production Standards: Outpatient and Professional Services
Outpatient
Professional Services
Number of Charts
Percent of Respondents
Less than 25
13.5%
14.4%
25 to 50
24.0%
19.9%
51 to 75
14.9%
14.5%
76 to 100
18.2%
16.1%
101 to 125
7.7%
8.3%
126 to 150
5.5%
5.7%
More than 150
7.8%
8.9%
Table C:
Employer Internal Audit Expectations
| | |
| --- | --- |
| Accuracy Expectation | Percent of Respondents |
| Less than 80% | 1.1% |
| 80% – 85% | 3.4% |
| 86% – 90% | 4.4% |
| 91% – 95% | 19.4% |
| 96% – 98% | 20.8% |
| More than 98% | 5.7% |
Coders Have Goals and Aspirations
Employers can learn some interesting lessons from the common goals of respondents who were looking for a different job or who had varying levels of job satisfaction. Respondents making between $25,000 and $65,000 per year who were looking for a new job all had a common goal: to make more money.
After that salary benchmark, aspirations changed a bit, with most wanting more advancement opportunities.
Those who were in the very lowest two salary levels — less than $25,000 a year — who were also looking for a new job, were doing so primarily to capitalize on their skills more, not because they wanted more money.
Survey respondents who said they were very satisfied with their job made an average of $59,562. Approximately 60 percent of these happy campers worked onsite. Those who were open to finding a new job were primarily interested in doing so for the prospect of working remotely.
Those who were very dissatisfied with their job earned an average of $47,068. Approximately 74 percent of these individuals worked onsite, and those looking for a different job said their primary reason for doing so was because they didn't like the environment in which they worked.
Members See Widespread Salary Increases
Salaries saw steady, reliable growth in 2019, paralleling the trend with AAPC's membership growth. Nationally, salaries for medical coders and other revenue integrity specialists increased across the board, as shown in Figure L. In fact, the smallest increase this year was highest increase last year! Historically speaking, the mountain region has had the closest average salary ($54,603) to the overall survey average. Salaries in that region are a good representation of what our members are earning in the United States as a whole, industry-wide.

AAPC members are making steady, reliable growth in their careers, earning more credentials, validating knowledge with greater educational achievements, accumulating more experience through dedicated hard work, and providing quality results to their employers. This positions our credentialed members right where they need to be as the healthcare industry prepares for value-based reimbursement and increased scrutiny.
---
*The data used in this article is from December 14, 2019, when the 2019 Salary Survey had received 19,525 responses — the most ever. The strength of this sample size means this data has only a ±1% margin of error.
Latest posts by Dave Blackmer, MSC
(see all)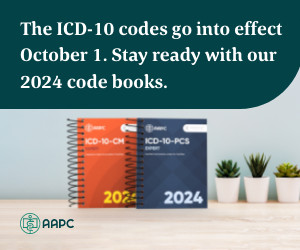 12 Responses to "Medical Coding and Billing Salary Survey 2019"