iQIES Problems Derail Some PDGM Claims
In Billing
January 30, 2020
Comments Off

on iQIES Problems Derail Some PDGM Claims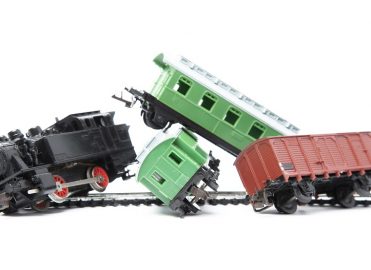 The clock is ticking for OASIS matching edits to begin returning claims.
Another week has gone by under the Patient-Driven Groupings Model with no solutions announced for OASIS submission problems with the new iQIES system.
Why Are OASIS Files Being Rejected?
At press time, 94 percent of home health agencies (HHAs) had gotten onto the new Internet Quality Improvement and Evaluation System (iQIES) system, but iQIES was rejecting certain OASIS files. In its Jan. 8 Home Health Open Door Forum, Centers for Medicare & Medicaid Services (CMS) officials confirmed knowledge of several iQIES issues. CMS switched OASIS submission to the iQIES system on Jan. 1.
In the forum, CMS acknowledged some of the problems attendees reported are known issues and said they were working on them, as well as on a way to inform agencies of what is happening. But at press time, CMS had yet to publicly share any further information about iQIES troubles.
That doesn't mean nothing is happening, though, the agency maintains. "CMS is actively working to resolve the issues related to submission of OASIS submissions to iQIES," a CMS spokesperson said. "We will provide updates as they become available to the public via the Open Door Forums and messaging via the listservs."
"We're still hearing of a variety of issues regarding iQIES … including incorrect duplicate rejections, errors specific to reopening, and resubmitting," said Nick Seabrook with BlackTree Healthcare Consulting in King of Prussia, Pennsylvania. Problems with retrieving correct Medicare Beneficiary Identifiers (MBIs) persist for both Medicare and Medicare Advantage patients, Seabrook said. But agencies have been able to obtain correct MBIs through other avenues and resubmit OASIS files successfully.
The problem is that the OASIS matching edit will kick back claims that don't have a matching OASIS file. "Since it is a requirement for OASIS to be on iQIES to allow billing to process … this presents an impediment to getting payments processed," said Joe Osentoski with Gateway Home Health Coding & Consulting in Madison Heights, Michigan.
This glitch begs the question of why CMS implemented the new iQIES system at the same time PDGM launched. The iQIES rejections are a "totally unneeded issue for agencies to address while dealing with PDGM, reduction of RAP payments, OASIS change, and for some the continued RCD under PDGM process," Osentoski said.
Some HHAs don't even realize it's an issue because their files are going through with no problems, Seabrook pointed out. "This issue is going to continue to increase in severity if the errors aren't fixed," Seabrook said. "Many of our clients are already submitting their first PDGM claims and that list is only going to grow."
"If an agency is not on top of their claim processing and billing game, they may be in serious financial jeopardy quickly," Osentoski warned.
Before You Cry iQIES Glitch, Check These 4 Items
If you are having trouble with OASIS matching, make sure iQIES problems are really the culprit, and not your own errors. "Reason Code 37253: No Corresponding OASIS Assessment Found" was already a top claims submission error last fall, HHA Medicare Administrative Contractor CGS said on its website at the time.
CGS pointed out in its September post that the following items on the OASIS file and claim must match:
Home health agency Certification Number (OASIS item M0010),
Beneficiary Medicare Number (M0063),
Assessment Completion Date (M0090), and
Reason for Assessment (M0100).
What Else Can You Do?
Although it's frustrating, affected HHAs need to just sit tight, advises the National Association for Home Care & Hospice in its member newsletter. "CMS has assured us that they are aware of and are working on resolution of the issues," NAHC said. "We understand CMS is also working to provide a list of all the issues and any provider action that is necessary to resolve the issue. At this time, no provider action is necessary."
NAHC has asked CMS to consider some remedy for providers as the iQIES issues are out of the control of the provider. "CMS is considering this, and we hope to have something new to report soon," they said. Meanwhile, affected agencies at least can do one thing: "We suggest providers keep records of their attempted submissions, and screen shots of failed attempts, if able," said the NAHC.
Latest posts by Rebecca Johnson
(see all)