Psychiatric Hospitals Next on CMS' Patients Over Paperwork Agenda
In CMS
February 6, 2020
Comments Off

on Psychiatric Hospitals Next on CMS' Patients Over Paperwork Agenda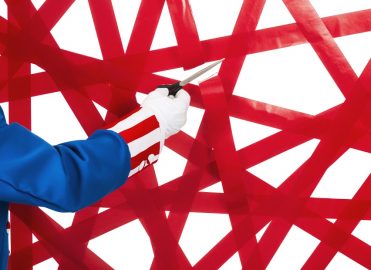 As part of the Patients over Paperwork initiative, beginning in March the Centers for Medicare & Medicaid Services (CMS) will streamline its survey and certification process for psychiatric hospitals.
Cutting the Red Tape
Since launching the Patients over Paperwork initiative in fall 2017, CMS has streamlined regulations to reduce clerical and administrative burdens that weigh on the U.S. healthcare system and take clinicians away from patient care. As of January 2019, CMS' estimated savings through this reform will save the healthcare system approximately 40 million hours and $5.7 billion through 2021.
CMS has been reviewing and reducing unnecessary administrative burden and increasing efficiencies to improve the patient experience and meet other goals of the initiative. Some areas of focus include:
Evaluation and management (E/M) requirements: Over the next couple of years there will be a major overhaul of documentation requirements, which may significantly reduce administrative burden and allow physicians more time with patients. Requirement changes will focus on eliminating history and physical exam as elements for code selection, allowing physicians to document based on medical decision making (MDM) or total time, and modifying MDM criteria.
Facility requirements: CMS changed the requirement for facilities to review their emergency plans annually to every other year. The requirement for physicians to continue certifying how long patients need skilled services in home healthcare is also eliminated.
Documentation requirements: CMS simplified documentation requirements such as allowing teaching physicians to certify student notes rather re-documenting everything, and allowing verbal orders for durable medical equipment, prosthetics, orthodontics, and supplies (DMEPOS).
Enrollment processes: There is a new Medicare enrollment application for clinicians to help make enrollment more efficient and streamlined.
Merit-based Incentive Payment System (MIPS) requirements: CMS continues to work with clinicians to facilitate the process of quality reporting as they continue to phase in the MACRA-required Quality Payment Program.
Local Coverage Determination (LCD) requirements: CMS is reportedly more transparent with the local coverage determination process and prompting major changes to it.
Psychiatric Hospital Survey Time Cut in Half
CMS contractors — who typically survey approximately 100 psychiatric hospitals per year — will be happy to learn CMS is consolidating the survey program into the hospital program survey, and the survey activities are being transferred to the states. CMS Administrator Seema Verma states in a CMS Newsroom Fact Sheet, "The policy of multiple inspections for psychiatric hospitals is emblematic of the absurd status quo in healthcare. For too long, fragmented and misaligned processes have increased burden and administrative costs."
The CMS "Informational Notice: Forthcoming Integration of the Psychiatric Hospital Program into the Hospital Program and State Operations Manual (SOM)" summarizes the changes to the current hospital and psychiatric hospital survey programs. Changes include:
There will be no separate review for compliance with the Conditions of Participation (CoP). CMS will ensure psychiatric hospital services are evaluated in the context of the overall hospital program to help identify systemic quality issues.
Interpretive Guidelines for Psychiatric Hospitals will be updated and relocated: The interpretive guidelines in the State Operations Manual (SOM) Appendix AA for special psychiatric CoPs will be updated and relocated in the interpretive guidance for Hospitals in Appendix A and Appendix AA will be deleted.
Competency training will be developed by CMS for State Survey Agency surveyors to provide and evaluate compliance with the psychiatric hospital CoPs. The training will help assist surveyors identify compliance with the special psychiatric hospital CoPs. Currently, the compliance survey is done twice, once for hospital requirements in all non-deemed psychiatric hospitals and another time during validation and compliance surveys of deemed psychiatric hospitals. The psychiatric program survey will be rolled into the hospital program survey team's compliance assessment and requirements, moved to Appendix A.
The hope for the new process, according to CMS, is "to ensure safety and quality through more holistic and efficient hospital inspections that protect patients, while reducing burden for providers."
For more information, read the Fact Sheet and "Informational Notice: Forthcoming Integration of the Psychiatric Hospital Program into the Hospital Program and State Operations Manual (SOM) Changes" available on the CMS website.
Latest posts by Michelle Dick
(see all)