Tune Up Your Heart Knowledge in February
In Coding
February 12, 2020
Comments Off

on Tune Up Your Heart Knowledge in February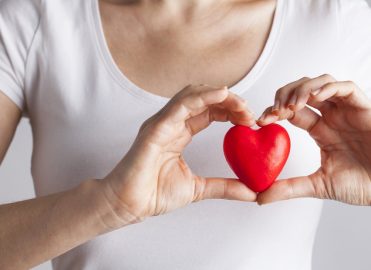 Since 1963, February has been "American Heart Month," and the American Heart Association has been leading its awareness. The goal during this month is to acknowledge heart disease and to raise money for research and education. Most heart disease can be prevented by making healthy lifestyle changes and avoiding the factors that put stress on your heart.
Celebrate American Heart Month by taking better care of yourself and improving your cardiovascular coding skills. Let's start with a refresher on ways to beat heart disease through healthier living. Then, we'll look at the 2020 CPT® changes for cardiovascular surgery and Medicare national coverage determinations (NCDs) of preventive medicine services for cardiovascular disease (CVD).
Seven Factors Help Fight Heart Disease
According to the American Heart Association's infographic "Be Healthy for Good with Life's Simple 7," there are seven ways to improve your overall heart health and well-being.
Get active – 150 minutes a week of moderate physical activity or 75 minutes a week of intense exercise is great for the heart. Unfortunately, today most people sit all day at a desk and have a lot of screen time. Get up more and take breaks that include short bursts of exercise.
Eat better – Eat a variety of healthy foods to help keep your weight, blood pressure, and cholesterol in check. You can do this by eating less salt and replacing unhealthy fats with healthy fats, and by limiting alcohol consumption.
Lose weight – Maintain a healthy weight to reduce the risk of heart disease and other health problems. Understand what your body mass index and waist measurements mean and how having a healthy balance of physical activity and nutrition can keep you at an ideal weight.
Control cholesterol – Cholesterol is a fatty substance carried in your blood. Your body needs cholesterol to be healthy, but an imbalance of cholesterol in your blood can lead to a heart attack or stroke.
Manage blood pressure – Blood pressure isn't something you can usually feel; it's the force of blood pushing against blood vessel walls. If it's too high, it needs to be treated. A change in diet and reducing stress can help manage it. Your physician may prescribe blood pressure medicine, as well.
Reduce blood sugar – It's important to manage your diabetes to help prevent a heart attack or stroke.
Stop smoking – Smoking damages your circulatory system, causes respiratory problems, and may cause lung cancer. Smoking any tobacco product (cigarettes and e-cigarettes) is a major cause of heart disease and multiple other diseases.
Besides these seven tips, mental health can also influence CVD. There is a greater risk of heart disease for people who are depressed and/or stressed. Some sadness is part of normal life, but if you feel depressed or isolated for more than two weeks, talk to a loved one and seek professional help. Excessive stress may trigger other ailments such as headaches, upset stomach, insomnia, and coronary artery disease. Take care of your mental health to help take care of your ticker.
Cardiovascular System Surgery Changes in 2020
Raemarie Jimenez, CPC, CPB, CPMA, CPPM, CPC-I, CANPC, CRHC, explains in the December 2019 Healthcare Business Monthly article "Master 2020 CPT® Changes With This Expert Overview," that pericardiocentesis is no longer reported using CPT® codes 33010, 33011, and 33015. There is now just one code for pericardiocentesis — 33016 Pericardiocentesis, including imaging guidance, when performed. This code does not reflect initial or subsequent services like the former codes did.
2020 CPT® also brings three new pericardial drainage codes:
33017   Pericardial drainage with insertion of indwelling catheter, percutaneous, including fluoroscopy and/or ultrasound guidance, when performed; 6 years and older without congenital cardiac anomaly
33018                  birth through 5 years of age or any age with congenital cardiac anomaly
33019   Pericardial drainage with insertion of indwelling catheter, percutaneous, including CT guidance
Code 33019 is not age-specific and includes computed tomography (CT) guidance.
Ascending aorta graft code 33860 was deleted and replaced with two new codes: 33858 Ascending aorta graft, with cardiopulmonary bypass, includes valve suspension, when performed; for aortic dissection and 33859 Ascending aorta graft, with cardiopulmonary bypass, includes valve suspension, when performed; for aortic disease other than dissection (eg, aneurysm).
The transverse arch graft code (33870) was deleted and replaced with updated 33871 Transverse aortic arch graft, with cardiopulmonary bypass, with profound hypothermia, total circulatory arrest and isolated cerebral perfusion with reimplantation of arch vessel(s) (eg, island pedicle or individual arch vessel reimplantation). Code 33871's descriptor better describes the way the procedure is performed now.
Medicare Coverage of Screening for Heart Disease
There are two Medicare-covered preventative services for heart disease screening per national coverage determination (NCD) 210.11: "Cardiovascular Disease Screening Tests" and "Intensive Behavioral Therapy (IBT) for Cardiovascular Disease (CVD)."
If you are a Medicare patient and don't have apparent signs or symptoms of CVD, you are still covered once every five years for cardiovascular disease screening tests. These tests are reported using CPT® code:
80061 Lipid panel
This panel must include the following:
Cholesterol, serum, total (82465)
Lipoprotein, direct measurement; high density cholesterol (HDL cholesterol) (83718)
Triglycerides (84478)
ICD-10-CM code Z13.6 Encounter for screening for cardiovascular disorders supports 80061; however, other codes may apply, as well. To see Change Requests (CRs) specific to individual ICD-10 codes for screening for cardiovascular disorders, go to the Centers for Medicare & Medicaid Services' (CMS) Medicare Coverage – General Information ICD-10 webpage.
According to NCD 210.11, IBT for CVD is covered annually for Medicare patients "who are competent and alert at the time counseling is provided" and if the counseling is furnished "by a qualified primary care physician or other primary care practitioner in a primary care setting." Coding for the CVD risk reduction visit includes HCPCS Level II G0446 Annual, face-to-face intensive behavioral therapy for cardiovascular disease, individual, 15 minutes. To see CRs specific to individual ICD-10 codes for IBT for CVD, go to the CMS Medicare Coverage – General Information ICD-10 webpage.
More Heart Smart Resources
You can find more heart conscious resource links in the weekly MLN Connects, some of them include:
Prove Your Heart Expertise
AAPC has two credentials that can help prove your know-how in cardiovascular coding. Go to AAPC's Certified Cardiovascular and Thoracic Surgery Coder (CCVTC™) and Certified Interventional Radiology Cardiovascular Coder (CIRCC®) credential pages to find out more.
Latest posts by Michelle Dick
(see all)