CMS Issues Warning Against Cutting Therapy Visits Under PDGM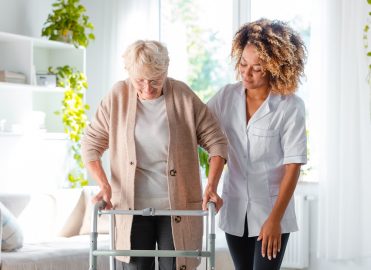 Will your utilization data pre- and post-PDGM make you stand out to authorities?
As the weeks under the Patient-Driven Groupings Model (PDGM) wear on, more reports of home health agencies (HHAs) cutting therapy visits and staff roll in. Now Medicare officials are telling agencies to cut it out.
The Centers for Medicare & Medicaid Services (CMS) released an MLN Matters article on Feb. 10 titled "The Role of Therapy under the Home Health Patient-Driven Groupings Model." PDGM has not altered eligibility criteria and coverage for the home health benefit, CMS stresses in the article.
"Therapy provision should be determined by the individual needs of the patient without restriction or limitation on the types of disciplines provided or the frequency or duration of visits. The number of needed visits to achieve the goals outlined on the plan of care is determined through the therapist's assessment of the patient in collaboration with the physician responsible for the home health plan of care," CMS maintains in the article.
CMS adds that "visit patterns of therapists should not be altered without consultation and agreement from the physician responsible for the home health plan of care. Any changes to the frequency or duration of therapy visits must be in accordance with the home health CoPs." CMS insists that "therapy should be provided regardless of the clinical group when included under the plan of care," as specified by the physician.
"Therapists play an instrumental role in assessing and documenting patients' functional impairments" and are vital to achieving functional outcomes, as represented on the Home Health Compare website, CMS points out. "High quality therapy services with a focus on patient outcomes can help HHAs achieve higher patient satisfaction and higher quality scores."
Managing therapy under PDGM has been a top problem area for many HHAs under PDGM, experts agree. And anecdotal evidence suggests at least some agencies are cutting back on therapy in an arbitrary way.
Kaiser Health News published a story on Feb. 4, "What To Do If Your Home Health Care Agency Ditches You," which many local news outlets picked up. The piece profiles the case of a Connecticut patient with muscular sclerosis who was discharged by her HHA, allegedly because "Medicare was changing its payment system for home health."
The agency in the story reversed its decision when confronted by the patient — and presumably, the news coverage.
The KHN piece dispenses advice for patients in similar situations, ranging from lodging a complaint with the state survey agency to enlisting the referring physician for help to contacting a patient advocate, such as those at the Center for Medicare Advocacy.
Many therapists whose hours or even jobs have been cut, both by the skilled nursing facility switch to the similar Patient-Driven Payment Model and by HHAs, are being vocal about changes as well.
Latest posts by Rebecca Johnson
(see all)
One Response to "CMS Issues Warning Against Cutting Therapy Visits Under PDGM"