Telehealth Coverage Expanded for Medicare Patients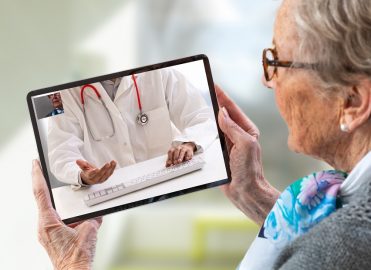 The government is relaxing guidelines to ensure seniors get the healthcare they need during this national emergency.
A sweeping expansion of telehealth coverage for Medicare beneficiaries is being implemented to aid in the healthcare needs of those with the coronavirus, or COVID-19. The Centers for Medicare & Medicaid Services (CMS) announced in a March 17, 2020, press release that it will make a temporary change in its reimbursement policy for telehealth services. For dates of service (DOS) on or after March 6, 2020, CMS will reimburse physicians providing telehealth services to Medicare patients across the country, with fewer restrictions.
What Does the New Telehealth Policy Mean?
For an indefinite period of time, CMS will be removing all restrictions surrounding telehealth coverage for Medicare beneficiaries. This means that, for the time being, telehealth coverage will be reimbursed for patients who require telehealth services from within their own home. Patients may also communicate with providers with a more expansive range of communication methods, including the use of their smart phone for face-to-face interaction.
Telehealth services covered under this new waiver will allow for healthcare workers other than physicians to provide telehealth services to patients. Some of these additional healthcare providers include nurse practitioners, clinical psychologists, and licensed clinical social workers. The type of visit a patient may receive through telecommunication with their provider include, but are not limited to:
Common office visits
Mental health counseling
Preventative health screenings
Why the Change to Expand Coverage?
The implementation of this new waiver is to minimize any and all outside travel for a population of Medicare patients who are at higher risk of developing a serious illness from COVID-19. These new measures will also reduce some of the burden on hospitals, physicians, advanced practice providers, and other essential hospital staff. Telehealth services will be reimbursed at the same rate as in-person services under the Medicare Physician Fee Schedule.
Copay and Deductibles May be Waived
Following the CMS announcement, the Office of Inspector General released a policy statement regarding practitioners who choose to reduce or waive amounts owed by Medicare patients. Specifically, the federal agency will be providing "flexibility" for providers who choose to waive or reduce cost-sharing amounts, such as co-pays and deductibles, for visits paid for by federal healthcare programs.
Under normal circumstances, these practices could implicate a variety of exclusion laws related to kickbacks. However, during the COVID-19 outbreak and until further notice, clinicians face no legal repercussions in forgiving patients for cost-sharing amounts.
What About Medicaid?
CMS has recently released a document explaining policy options for Medicaid providers utilizing telehealth services. Specifically, Medicaid provides an overview of coverage and the facilitation of care via telehealth technology. You can find more information surrounding this Medicaid policy, in addition to a sample state plan, on the Medicaid website.
Latest posts by Brett Rosenberg
(see all)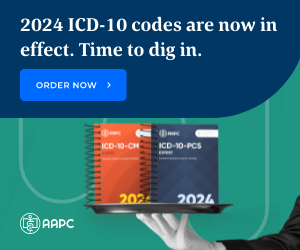 3 Responses to "Telehealth Coverage Expanded for Medicare Patients"