CMS Loosens Provider Enrollment Restrictions
In COVID-19
March 24, 2020
Comments Off

on CMS Loosens Provider Enrollment Restrictions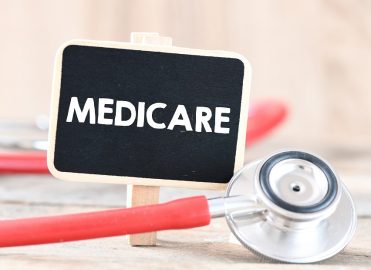 The Centers for Medicare & Medicaid Services (CMS) has announced that its scaling back on some restrictions surrounding provider enrollment in the wake of the COVID-19 outbreak. Under Section 1135 of the Social Security Act, CMS is exercising its waiver authority for physicians and non-physician practitioners (NPPs) to help expedite the enrollment process.
Call for Temporary Medicare Billing Privileges
To start, CMS will be establishing toll-free hotlines to enroll and receive temporary Medicare billing privileges. Providers looking to streamline their enrollment should contact the hotline pertaining to the Medicare Administrative Contractor (MAC) respective to their geographic area. CMS will be temporarily waiving the following three screening requirements to get providers enrolled as quickly as possible:
Criminal background checks associated with fingerprint-based criminal background checks (FCBC) (to the extent applicable)
Site visits
Postpone all revalidation actions
MAC hotlines will be open Monday – Friday for inquiries. Provider should have the following information on hand before connecting with a representative:
National Provider Identifier (NPI),
Social Security Number,
A valid in-state or out-of-state license, and
Contact information.
Note: Approval or rejection of temporary Medicare billing privileges will be determined during the phone conversation. Additionally, a follow-up email from the respective MAC will sent confirming the approval or rejection.
Providers Must Meet This Set of Criteria
For CMS to authorize the 1135 waiver for a physician or NPP, the following four conditions must be met:
The physician or NPP must be enrolled as such in the Medicare program;
The physician or NPP must possess a valid license to practice in the state which relates to his or her Medicare enrollment;
The physician or NPP is furnishing services – whether in person or via telehealth – in a state in which the emergency is occurring in order to contribute to relief efforts in his or her professional capacity; and
The physician or NPP is not affirmatively excluded from practice in the state or any other state that is part of the 1135 emergency area.
Certain Requirements Waived After March 1
With respect to other providers and suppliers (including suppliers), CMS outlines some additional measures for a speedy enrollment. First, CMS will expedite any pending or new applications by processing "clean" web applications within seven business days and "clean" paper applications within 14 business days.
Note: There are no hotlines available for enrollment for providers other than physicians and NPPs. Other providers and suppliers should apply using the appropriate CMS-855 application (via online or by mail).
Furthermore, CMS will waive the following requirements for applications received on or after March 1, 2020:
Application Fee,
Criminal background checks associated with the FCBC (to the extent applicable),
Site visits, and
Postpone all revalidation actions.
A list of MAC toll-free enrollment hotlines, in addition to answers to other pertinent FAQs, are given in the "2019-Novel Coronavirus (COVID-19) Medicare Provider Enrollment Relief FAQ."
Latest posts by Brett Rosenberg
(see all)