Build a Successful Outpatient CDI Program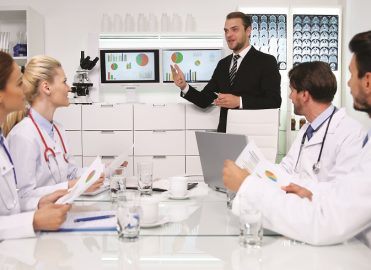 Knowing when and how to query providers is key.
Documentation deficiencies occur in both outpatient and inpatient settings, but clinical documentation integrity (CDI) programs have been implemented primarily in the inpatient setting only. Poor documentation can impact code assignment, reimbursement, and patient care in any setting. As most organizations strive for excellence in these areas, it is reasonable to implement a CDI program in the outpatient setting when possible.
What is a CDI program?
A CDI program is an organization-wide effort to achieve high-quality clinical documentation through review, education, and continued monitoring. The seven focus areas of a successful CDI program are:
Legibility
Reliability
Precision
Completeness
Consistency
Clarity
Timeliness
These seven components, in conjunction with documentation reviews and clinician education, promote accurate and specific procedure and diagnosis coding, appropriate assignment of hierarchical condition category (HCC) coding, and support for evaluation and management (E/M) leveling.
Do You Need a CDI Program?
There are many benefits to a CDI program. Accuracy is a key component you might incorporate a CDI program to ensure:
An accurate depiction of a patient's condition;
An accurate record of care provided; and
Accurate quality scores.
Accuracy in these areas ultimately leads to appropriate reimbursement, reduction in denials, and overall improved patient care and satisfaction.
What Drives a CDI Program?
There are multiple components, or drivers, that shape a CDI program, including:
Documentation specificity to support medical necessity
Coding accuracy
HCC assignment
Patient satisfaction
Quality incentives
Benchmarking
Use these components as metrics to measure program performance, determine program focus areas, and assist in reaching organizational goals.
What Is a Successful CDI Program?
At a high level, a CDI program includes many components such as data analysis, stakeholder engagement, governance and oversight, and case reviews. Analyzing data — such as denial reports, claim scrubber reports, and compliance reviews — provides opportunities to target focal areas for your program. As with any new program, involving key stakeholders in the decision-making process facilitates support and longevity. These stakeholders may include project managers, medical staff, executive leaders, physician leaders, health information management (HIM) leadership, CDI leadership, and compliance staff.
Lay the groundwork for your program and promote collaboration with your multidisciplinary team by determining a steering committee (strategic), a task force (operational), an escalation structure, and policies and procedures. A mission and vision that parallel those of your organization provide perspective throughout the process. Allow technology to assist in the process: Begin by learning what software is accessible to you and how it can help your program.
CDI Metrics
Measuring the success of your program is critical. It allows for adjustments to be made, transparent conversation to be had, and milestones to be celebrated. Frequent reporting on the success of your CDI program promotes continued buy-in from stakeholders.
Some metrics on which you should report include:
Review rate (how many clinical records have been reviewed)
Query rate
Response rate
Agreement rate (how often the CDI specialist and clinician agree on a query)
HCC capture rate
Denial rate
Satisfaction (provider and patient)
Many electronic health records (EHRs) have the capability to assist in the calculation of these metrics.
Compliant Record Review
Performing a compliant record review and defining the query process is the final piece of the puzzle and possibly one of the more difficult to operationalize. Determining expectations for the record review process should include:
Timing of review (concurrent versus retrospective)
Notes to review (provider, nursing, ancillary staff, and/or lab/radiology findings)
Documentation elements for review (diagnostic/procedure specificity, consistent theme, clinical validation, and/or type of encounter)
Similarly, expectations for the querying process should be defined, such as when and how one should query and expectations for follow up.
For information about queries, see the sidebar "Compliant Query Process," below. Also see "Query Physicians to Improve Documentation and Dx Coding," in AAPC's Knowledge Center.
Compliant Query Process
There are certain instances when sending a query to the clinician is warranted. Some examples are when:
Documentation confirms clinical indicators but does not specify the condition.
Documentation supports clinical evidence for a higher degree of specificity or severity.
Documentation describes a potential cause-and-effect relationship between two conditions.
Treatment is documented without a diagnosis.
Documentation is illegible, meaning the reader is unable to decipher. (Copy and paste is one form of illegibility.)
Formatting a query is challenging as it should never lead the provider to a particular response. Open-ended questions help avoid leading questions but are not the only option for querying. Queries should always be written in the form of a question, with supporting clinical evidence from the health record. A query should not sound presumptive, directing, prodding, probing, or as though the provider is being led to a diagnosis.
Ultimately, queries should be discoverable, but it is an organizational decision (involving your legal team) as to whether the query becomes part of the medical record.
There are instances when a query should not be initiated. Some of those instances include when:
The benefit is strictly for reimbursement
The determined policies and procedures state not to query in that situation
There are clinically insignificant findings or irrelevant information
Information from a previous visit not supported by the current encounter
Below are examples of compliant queries.
Dr. Jones,
This patient has COPD and is on oxygen every night at home and has been on continuous oxygen since admission. Based on these indications and your clinical judgement, can a diagnosis be provided to support these findings?
Chronic respiratory failure
Hypoxia
Unable to determine
Other explanation of clinical findings
Findings of no clinical significance
Dr. Jones,
You noted the patient has a new diagnosis of atrial fibrillation and the EKG interpretation shows atrial fibrillation with a HR of 110. The patient was started on metoprolol XL. Can this diagnosis be further specified?
Paroxysmal atrial fibrillation
Persistent atrial fibrillation
Chronic atrial fibrillation
Other explanation of clinical findings
Unable to determine
Best Possible Outcome
Building an outpatient CDI program from the ground up may seem like a daunting process. Like any new program, you should expect to meet some resistance. However, with the support of an organization that understands the value, it will be well worth the effort. At the end of the day, we all chose the healthcare industry because we want to make a difference in the lives of patients. A successful CDI program will help achieve this because, after all, every patient deserves an accurate story.
Latest posts by Hannah Meyer, BA, CPC
(see all)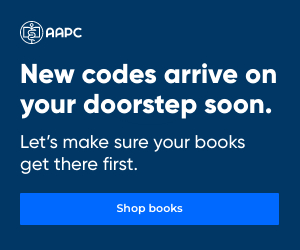 One Response to "Build a Successful Outpatient CDI Program"