Ease Central Pain Syndrome Coding in the IRF
In Coding
April 7, 2020
Comments Off

on Ease Central Pain Syndrome Coding in the IRF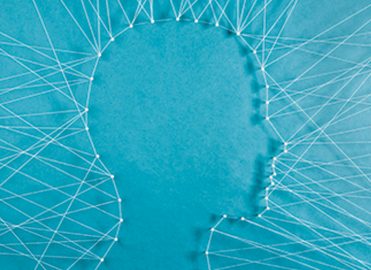 Specificity will help your inpatient rehab facility meet the 60 percent rule.
The opioid crisis has drawn a lot of attention to the number of people who suffer from pain. It's important to understand that there are different kinds of pain. Pain should be accurately categorized and coded with specificity, especially in the inpatient rehabilitation facility (IRF). This specificity will assist the IRF in meeting the Centers for Medicare & Medicaid Services' (CMS') regulatory requirements for Medicare reimbursement (at least 60 percent of cases an IRF admits must have one or more of 13 specified conditions). Here's how.
Central Pain Syndrome Defined
Central pain syndrome (ICD-10-CM G89.0 Central pain syndrome) is a condition of the central nervous system (CNS) caused by injury or dysfunction of the brain, brain stem, or spinal cord. It is not to be confused with the pain syndromes assigned to Impairment Group Code (IGC) 07. It is very different from chronic pain, which is often myofascial or linked to a musculoskeletal injury; it is also different from chronic pain syndrome, which is more psychological in origin.  Moreover, the term "neuropathy" does not equate to central pain syndrome. Neuropathy is a very general term referring to symptoms resulting from injury to the peripheral nervous system.
Central pain syndrome is a CNS dysfunction, and it can occur months or years after damage. It's often seen in patients with multiple sclerosis (MS); Graves', Addison's, or Parkinson's diseases; previous strokes; neoplasm; CNS trauma; fibromyalgia; or epilepsy.
Documentation Requirements
Patients with a history of any of these conditions may present to the IRF with weakness and pain, but with no apparent progression or acute exacerbation of disease. In such cases, documentation should include the term "central pain syndrome" with the cause/effect linked to the chronic neurological condition.
If central pain syndrome is the impairment which caused the admission to rehab, this cause/effect link will allow you to use the IGC of the underlying condition, instead of IGC 07 Pain syndrome or IGC 16 Debility. For example, MS with central pain syndrome links the pain to the MS, allowing you to report IGC 03.1 Multiple sclerosis.
IGC 16 is a less favorable impairment group code because, without comorbidities, it's noncompliant, vague, and conveys less than adequate measures of the severity of illness and risk of mortality for inpatient rehab patients.
Connect the Dots
Clinicians seeing patients with a history of CNS injury who are functionally disabled due to pain and weakness should consider whether the pain can be linked to the underlying CNS condition. If so, they should document central pain syndrome related to the CNS condition in the progress notes and discharge summary. This will allow for the accurate code assignment of G89.0 and its grouping under the correct IGC.
---
Andrea Johnson, RN, BSN, CCDS, has been the clinical documentation improvement specialist (CDIS) at Carolinas Rehabilitation in Charlotte, N.C., since 2015. Prior to that, she worked as a CDIS in the acute inpatient setting for six years.
Latest posts by Guest Contributor
(see all)