Feds Extend Medicare Coverage During COVID-19 Pandemic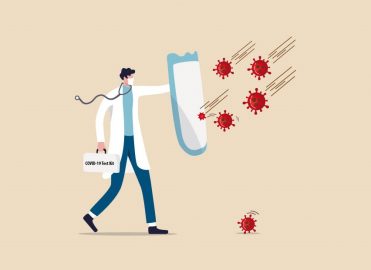 An unprecedented "relaxation" in regulatory guidelines will give U.S. hospitals and non-traditional care sites a fighting chance to meet the high demand of COVID-19 hospitalizations expected in the coming weeks. The Trump administration issued, March 30, regulatory waivers and guidelines in the form of an interim final rule, to be implemented immediately.
Loosening Criteria for Hospital, Healthcare Facilities
The first of a series of Centers for Medicare & Medicaid Services (CMS) actions involves the increase of hospital capacity through the introduction of "Hospitals Without Walls." Federal requirements state that hospitals may not provide services outside of their own facilities and buildings. To work around these guidelines, CMS is expanding the definition of what qualifies as a hospital to meet the demand for beds. This means expanding services previously reserved for a hospital to facilities such as ambulatory surgery centers, inpatient rehabilitation hospitals, hotels, and dormitories. Many of these locations will be used to provide a safe environment for non-COVID-19 patients while allowing room for COVID-19 patients at acute care facilities.
This new initiative will allow hospitals and testing facilities to perform COVID-19 tests at home and in other community-based settings outside of the hospital. New testing sites will be developed, both on and off hospital campuses, to provide a safe environment for symptomatic patients.
All Hands On Deck
CMS is also further waiving or reducing criteria needed to employ local private practice clinicians and trained staff of specialties who perform nonessential medical and surgical services. While these physicians and non-physician practitioners should still submit paperwork for a federal application, they may perform any duties they are qualified and licensed for in the interim.
CMS is also issuing waivers that allow for more appropriate utilization of physician assistants (PAs) and nurse practitioners (NPs). CMS will temporarily allow for PAs and NPs to perform services that previously required a physician's order such as the ordering of tests and medications. CMS is also waiving requirements that certified registered nurse anesthetists perform services under the supervision of a physician.
To fully accommodate hospital staff, CMS is issuing a blanket waiver to provide hospital staff with a series of benefits and services. Some of these services include meals, laundry service, personal clothing, and even child care services while the hospital staff are either in the hospital or "engaging in activities that benefit the hospital and its patients," according to a CMS press release.
Change in Documentation Requirements
The interim final rule also loosens a few requirements surrounding paperwork and documentation. For instance, hospitals in states with at least 51 confirmed COVID-19 cases will not be required to meet the following set of federal requirements:
482.13(d)(2) – With respect to time frames in providing a copy of a medical record;
482.13(h) – Related to patient visitation, including the requirement to have written policies and procedures on visitation of patients who are in COVID-19 isolation and quarantine processes; and
482.13(e)(1)(ii) – Regarding seclusion.
With respect to §482.13(h), CMS states in the March 30 press release that, for the extent of this public health emergency, "hospitals will not be required to have written policies on processes and visitation of patients who are in COVID-19 isolation."
CMS is also expanding Medicare access to respiratory devices and equipment such as non-invasive ventilators, multi-function ventilators, respiratory assist devices, and continuous positive airway pressure devices.
More Telehealth Changes Incoming
CMS is making even greater modifications to the previously revised telehealth rules, requirements, and criteria. In addition to receiving telehealth services at home or in a nursing or assisted living facility, CMS will now reimburse for more than 80 additional types of services furnished via telehealth. Some of these services include:
Emergency department
Initial nursing facility and discharge
Inpatient neonatal and pediatric critical care
Critical care
Domiciliary, rest home, or custodial care
Home visits
Virtual check-ins, previously designated for established patients only, are allowed for both new and established patients. These services can be provided for both acute and chronic conditions and can now be provided for patients with only one disease, CMS states in a March 30 press release.
Lastly, CMS will remove limitations on the number of times the following services can be provided by Medicare telehealth:
A subsequent inpatient visit can be furnished via Medicare telehealth without the limitation that the telehealth visit is once every three days (CPT® codes 99231-99233)
A subsequent skilled nursing facility visit can be furnished via Medicare telehealth without the limitation that the telehealth visit is once every 30 days (CPT® codes 99307-99310)
Critical care consult codes may be furnished to a Medicare beneficiary by telehealth beyond the once per day limitation (HCPCS Level II codes G0508-G0509)
The CMS COVID-19 Flexibilities webpage provides more information on the COVID-19 waivers and guidance, and the interim final rule.
Latest posts by Brett Rosenberg
(see all)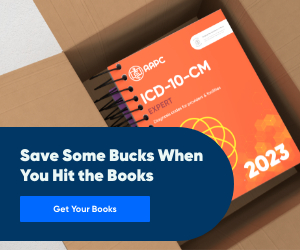 2 Responses to "Feds Extend Medicare Coverage During COVID-19 Pandemic"