Prepare for the HEALTHCON 2020 Virtual Experience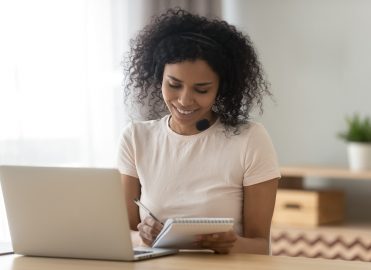 Thank you for participating in HEALTHCON 2020, our first virtual conference!
We're excited for you to learn from inspirational and dedicated industry leaders, connect with new and old peers across the country, be part of interactive demos, and more.
To ensure you have a seamless experience, we've put together a pre-conference checklist that's sure to have you logging into your first session like a pro. Watch each YouTube video as our event experts take you step-by-step through setting up your virtual experience.
We can't wait to "see" you next week!
Pre-conference Checklist:
Download the My AAPC app (from the Google Play Store or Apple App Store) to make it easy to add continuing education units (CEUs) to your CEU Tracker.
Learn how to use the My AAPC app for conference.
Download the AAPC Conferences app to access everything you'll need during conference:

network,
manage sessions,
see exhibitors,
view speakers,
join challenges for prizes, and more.

Learn now to use the AAPC Conferences app and discover how to join a session.
Drop in on our pre-conference party session on Thursday, April 2, between 3:00 pm – 7:00 pm (MDT) to make sure your system is set up for your first real session, and to enter to win a prize! We'll also have some special guests in this session you won't want to miss!
Look for complete details for participating in the HEALTHCON 2020 Virtual Experience and the pre-conference party in the email you used at registration.
Latest posts by Renee Dustman
(see all)