HEALTHCON 2020 Daily Wrap-Up: Day 2
April 7, 2020
Comments Off

on HEALTHCON 2020 Daily Wrap-Up: Day 2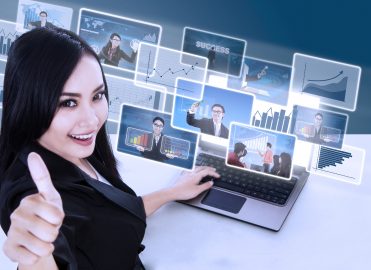 A whirlwind of excitement, networking, and education, all from a safe distance.
AAPC has been working hard to convert its national conference to a virtual platform, enabling attendees to experience everything HEALTHCON has to offer, all from the comfort of their home.
AAPC's Conference app provides ways to connect and network with colleagues, view upcoming information and announcements, and allows members to compete in challenges to win prizes. On a personal computer, attendees can join sessions, view and download session handouts, visit exhibitor demo rooms, and go to the virtual café.
Here are some highlights of what made the second day of AAPC's virtual conference so great.
General Sessions
COVID-19 Coding and Documentation
The day started with a general session by Danielle Erickson, CPC, and Laura M Anderson, BSN, RN, CCDS. Erickson and Anderson provided a comprehensive look at COVID-19, covering everything from the background of the coronavirus and its clinical presentation to prevention and therapeutic options. The later part of their presentation focused on coding for COVID-19 and its potential complications. This comprehensive overview included all the new ICD-10-CM, HCPCS Level II, and CPT® codes, existing ancillary codes, coding guidelines, and regulation changes that have taken place since the COVID-19 pandemic started. The presenters helped to breakdown this rapidly evolving topic and provided resources for all these changes to help everyone on the revenue side of healthcare stay up to date.
The Changing Perspective on Kickback Enforcement
Stacy Nicole Harper, JD, MHSA, CPC, kicked off the second general session talking about how to stay compliant with the kickback expansion. Harper defined and described the intricacies of the Anti-Kickback Statute and Stark Law and explained how the Eliminating Kickbacks in Recovery Act (EKRA) of 2018 imposes requirements on physician financial arrangements. In this informative lecture, Harper discussed what is considered unlawful activity and provided an example of what can happen when these important regulations regarding physician financial relationships aren't followed.
Breakout Sessions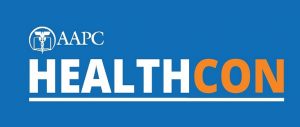 Attendees spent the remainder of the day in breakout sessions on a wide variety of subjects. One hot topic was compliance.
Sharon J Oliver, CPC, CDEO, CPMA, CPC-CRCI, talked about peripheral vascular coding compliance. She went into great detail explaining the coding dynamics behind a range of peripheral vascular CPT® codes. One attendee stated she enjoyed this engaging and informative lecture asserting, "Oliver captured the audience with her Southern charm and humor as she explained peripheral vascular diagnoses and procedure codes in terms of their related anatomy."
Some attendees listened to Christopher Chandler, MHA, MBA, CPC, CGSC, discuss three major coding compliance errors, while others opted to listen to "Deep Dive – The Incident-To Rule – Common Misconceptions and Fraud Liability," by Michael D Miscoe, Esq, CPC, CPCO, CPMA, CASCC, CCPC, CUC. Miscoe held an interactive session that outlined some of the more problematic elements of the incident-to rule and discussed some of the compliance risks associated with reporting services under this rule.
Meanwhile, Charla Prillaman, CPC, CPCO, CPMA, CPC-I, CCC, CEMC, spoke on cases of compliance gone wrong and physician practice compliance pitfalls. Prillaman started by detailing several real cases where doctors and/or practices intentionally defrauded the healthcare system. She went on to advise on what mistakes not to make and emphasized the importance of an effective compliance plan.
In one of the sessions I chose to attend, Amy Lee Smith, COC, CPC, CPM, broke down the use of modifiers for facility services, some of which can be pretty tricky. Smith explained how to navigate the use of outpatient facility modifiers and remain compliant with guidelines. She shared helpful tips on proper application and required documentation as well as went over the billing implications of incorrect modifier application.
Other sessions covered topics including the recent telehealth coverage expansion, cybersecurity and HIPAA, team-building with six sigma principals and strategy, mental health and the opioid crisis, coding preventive care services, and more.
Rave Reviews
Here's what a few attendees had to say as we wrapped up day two of HEALTHCON2020:
"First time attendee, very informative information."
"What a great day!!! I enjoyed all the sessions I attended!"
"Great day 2, thank you AAPC."
"Great way to end (the) day, may you all continue to be safe and free of harm. Day 3, around the corner"
Latest posts by Stacy Chaplain
(see all)