2020 OPPS Causes Fervor in the Industry
In Coding
March 1, 2020
Comments Off

on 2020 OPPS Causes Fervor in the Industry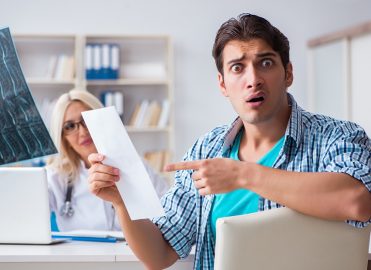 Price transparency overshadows all other finalized Medicare policy updates among hospitals.
The Hospital Outpatient Prospective Payment System (OPPS) final rule for calendar year (CY) 2020 offered the usual menu of policy updates, save for one.
The estimated 1.3 percent increase to 2020 OPPS payments — less 2.0 percent for hospitals that fail to meet the outpatient quality reporting requirements — are par for the course. The updates to ambulatory payments, prior authorization requirements, the inpatient-only list, drug pass-through status, and other Medicare Part B policies that affect coverage and claims payment are standard, as well.
What everyone should've seen coming — but still can't believe — are the price transparency requirements for hospitals the Centers for Medicare & Medicaid Services (CMS) finalized for 2021.
Price Transparency
CMS proposed additional requirements regarding publishing of hospital charges, including contract-negotiated amounts that hospitals have with other payers. In the final rule, these requirements were carved out into a separate final rule (see Resources for a link). In addition, a "Transparency in Coverage" proposed rule sets out requirements for information that must be publicly provided by non-Medicare payers. This rule was released jointly by the Departments of Health and Human Services, Treasury, and Labor (see Resources for a link).
For hospitals, a listing of 300 shoppable services must be posted. CMS has created a list of 70 services and the hospital must select the remaining 230. If the hospital does not provide all the services on CMS' list, the hospital must select replacements to ensure a minimum of 300 shoppable services are represented.
These lists must be in a machine-readable file format and "easy to access" from the hospital's website. If the hospital has physician-owned practices, the charges for the physician-provided services must be included. The services must be identified by "common billing or accounting codes," such as HCPCS Level II codes, and a consumer-friendly description of the service. The information must include gross charges, "payer-specific negotiated charges," the amount of cash payment that a hospital will accept from a patient, and the minimum and maximum negotiated charges for all items and services that a hospital provides. CMS has defined "payer-specific negotiated charges" to be the contractual amount of reimbursement from the individual payer. The implementation date has been delayed until Jan. 1, 2021.
CMS finalized the enforcement rules for this policy as expected (for example, notification of noncompliance, corrective action plan, and monetary penalty up to $300 per day).
New Comprehensive APCs for 2020
Far less exciting, two new comprehensive ambulatory payment classifications (C-APCs) have been established: C-APC 5182 Level 2 Vascular Procedures and C-APC 5461 Level 1 Neurostimulator and Related Procedures. This increases the number of C-APCs to 67.
Prior Authorization for Specific Procedures
CMS finalized a prior-authorization requirement for certain categories of procedures that are provided for cosmetic purposes as well as being medically necessary for specific conditions. These procedures include blepharoplasty, botulinum toxin (Botox®) injections, panniculectomy, rhinoplasty, and vein ablation.
When the procedures are to be performed in a hospital outpatient location, a "provisional affirmation of coverage" must be obtained from CMS or the Medicare Administrative Contractor (MAC). This affirmation is a preliminary decision that will be issued by CMS/MAC within 10 days of the request. The information provided must support that the procedure will meet all Medicare coverage, coding, and payment requirements. If a delay could jeopardize the beneficiary's clinical condition (for example, impact the ability to regain maximum function), an expedited review process provides the affirmation within two days. If the documentation in the record and the claim information do not support the information that was provided for the affirmation, payment will be denied.
CMS will exempt providers from this process if 90 percent of the provisional affirmations are validated during a semiannual assessment. Commenters noted to CMS that these procedures will likely move to the ambulatory surgery center and physician office setting; CMS said they will monitor the site of service for any shifts. CMS also noted that this program may be implemented for other services to ensure controls for program integrity.
Inpatient-Only List
Twelve procedures were removed from the inpatient-only list: total hip arthroplasty (CPT® code 27130), six spinal procedure codes (CPT® codes 22633, +22634, 63265, 63266, 63267, and 63268), and five anesthesia codes (CPT® codes 00670, 00802, 00865, 00944, and 01214). The corresponding procedures have already been removed from the list.
Procedures removed from the list are subject to the two-midnight rule and medical review for short-stay inpatient admissions by the Quality Improvement Organization (QIO). Beginning in 2020, CMS finalized a policy to allow QIO review of short-stay inpatient claims for procedures removed from the list. The QIO may use this time for educational opportunities for practitioners and providers. Recovery auditors may not review these claims for "patient status" for two years following a QIO review.
Devices and Drugs
Eight devices were submitted for pass-through consideration; five of these devices (Surefire® Spark™ Infusion System, AquaBeam® System, Augment® Bone Graft, ArtificialIris®, and Optimizer® System) were approved. CMS established new HCPCS Level II codes for these devices: C1734
Orthopedic/device/drug matrix for opposing bone-to-bone or soft tissue-to bone (implantable);
C1824
Generator, cardiac contractility modulation (implantable);
C1839
Iris prosthesis
; C1982
Catheter, pressure-generating, one-way valve, intermittently occlusive;
and C2596
Probe, image-guided, robotic, waterjet ablation
.
The packaging threshold for drugs increased to $130. Pass-through payment expired for six drugs as of Dec. 31, 2019 (Table 40 in the final rule). Four drugs will receive separate payment and two will be packaged. Seventy-eight drugs and biologicals have pass-through status in January 2020, but watch for updates because pass-through status is assessed on a quarterly basis to assure three full years of payment. Separate payment and pass-through payment continue at average sales price (ASP) plus 6 percent. If ASP data is not available, payment is made based on wholesale acquisition cost plus 3 percent.
Physician Supervision
The required level of physician supervision is changed from direct to general for all outpatient therapeutic services provided by all hospitals (OPPS and critical access hospitals (CAH)). Because of specific challenges for CAHs and rural hospitals, the ongoing policy of nonenforcement created a "two-tiered policy."
Absent any complaints of adverse events or safety concerns, CMS determined that general supervision would suffice. CMS noted that the change does not prevent hospitals from requiring a higher level of supervision for specific services; the Conditions of Participation and state laws also have provisions for supervision requirements.
Site-Neutral Payment Policy
In CY 2019, CMS extended the policy of reimbursing clinic visits (HCPCS Level II code G0463 Hospital outpatient clinic visit for assessment and management of a patient) based on the Medicare Physician Fee Schedule (MPFS). Claims from 2019 with modifier PO Expected services performed at off-campus outpatient provider-based department of a hospital appended to G0463 were reimbursed at 70 percent of the OPPS rate. This policy was designed to be phased in over two years, ending with hospitals being reimbursed at 40 percent of the OPPS rate.
CMS created this reimbursement policy to assist in controlling the volume of services that have been shifted to the outpatient hospital department site of service. However, it was challenged in the courts during CY 2019, and the U.S. District Court for the District of Columbia vacated the policy for CY 2019, requiring CMS to reimburse clinic visits in the excepted provider-based departments (modifier PO) at the full OPPS rate for 2019.
The policy has not been reversed for CY 2020 and CMS says it will continue with the second year of implementation based on the final rule:
We do not believe it is appropriate at this time to make a change to the second year of the two-year phase-in of the clinic visit policy. The government has appeal rights and is still evaluating the rulings and considering, at the time of this writing, whether to appeal from the final judgment.
Reimbursing separately payable drugs purchased under the 340B program at ASP minus 22.5 percent was also challenged in the courts. The courts' ruling sided with hospitals, indicating that the secretary of Health and Human Services (HHS) had exceeded the authority under the OPPS. CMS was ordered to stop this policy and remedy the harm to hospitals. CMS is appealing the decision and, while doing so, will continue with the payment reduction for these drugs for CY 2020.
CMS did request comments on options for a remedy should they lose the appeal. Instead, they are initiating a survey of CYs 2018 and 2019 for providers that participate in the 340B program. CMS expects this survey to confirm that ASP minus 22.5 percent is a conservative discount that still overcompensates the hospital provider. The court acknowledged that CMS may base Medicare payment on average acquisition cost when survey data are available. Using survey data could also avoid the complexities of other possible remedies.
Other options include recouping monies from non-340B hospitals that were "overpaid" and using the monies to reimburse 340-B hospitals for any "underpayment." This is concerning as the non-340B hospitals did nothing to receive an overpayment — it was due purely to CMS' reimbursement policy and the shifting of dollars under a prospective payment system. These adjustments could be made claim by claim or based on a lump sum adjustment.
CMS is also considering decreasing the reimbursement for all separately payable drugs to ASP plus 3 percent. No change in the policy will occur until the appeal process is exhausted. CMS has requested the court's decision by March 2020, as this is when the rulemaking process starts. If a remedy is required, it will be part of the CY 2021 OPPS proposed rule. CMS stated in the 2020 final rule:
Because we hope to prevail on appeal and have our 340B policy upheld, we believe it is appropriate to finalize our proposal of ASP minus 22.5% rather than an alternative payment amount … and to maintain the other payment policies we adopted for 340B-acquired drugs in the CY 2018 and 2019 OPPS final rules with comment period.
You must still report modifier JG Drug or biological acquired with 340B drug pricing program discount on the line item for each separately paid drug, unless the drug is assigned pass-through status or is a vaccine. CAHs, rural sole community hospitals, children's hospitals, and PPS-exempt cancer hospitals must continue to report informational modifier TB Drug or biological acquired with 340B drug pricing program discount, reported for informational purposes for drugs purchased under 340B, even though reimbursement is not affected.
MPFS Items That Apply to Hospitals
Mandatory reporting of the consultation of Appropriate Use Criteria (AUC) began Jan. 1, 2020, as CMS implemented an education and operational testing period. The information must be reported, but payment is not affected until January 2021.
The ordering professional must provide the AUC consultation information when they create the order. This information must be reported on the claims submitted by both the furnishing professional and facility claims to incorporate both the professional and technical components of the service.
CMS published the full set of HCPCS Level II G codes that represent the consulted AUC. Modifiers were also published to be reported by the furnishing professional and facility with the G codes; modifiers have also been established for reporting when the ordering provider does not provide the necessary information.
Payment for Outpatient Therapy  Services Furnished by Therapy Assistants
The established modifiers CQ Outpatient physical therapy services furnished in whole or in part by a physical therapist assistant and CO Outpatient occupational therapy services furnished in whole or in part by an occupational therapy assistant are mandated beginning Jan. 1, 2020, for services provided by a physical therapy assistant (PTA) or occupational therapy assistant (OTA). The CQ and CO modifiers are reported in addition to the established therapy modifiers and will be tied to a payment reduction beginning in 2022.
For full details on the new modifiers for therapy assistants, please read "Get to Know the 2020 Therapy Assist and Modifiers You Need to Use," on pages 46-47.
That's Not All Folks!
We've only looked at the highlights of the OPPS changes for 2020; there are many more nuances that are very important. Review the OPPS and MPFS final rules for complete details on changes that may affect your specific healthcare organization.

---
Resources
CMS Hospital Outpatient Regulations and Notices
Medicare CY 2020 OPPS Final Rule Claims Accounting
CMS MPFS Final Rule for 2020
84 FR 65524
84 FR 65464
Latest posts by Denise Williams
(see all)