Build a Culture Optimal for All
March 4, 2020
Comments Off

on Build a Culture Optimal for All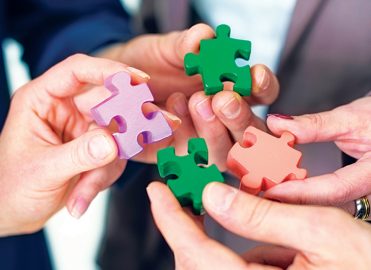 How to manage organizational retention in healthcare.
No one who administers a healthcare organization needs to be told how crucial recruitment and retention of the best revenue integrity professionals are to good business. Every organization wants excellent talent, and the cost of staff turnover is prohibitive; a 2018 Medical Group Management Association (MGMA) study showed front office support staff turnover rate was higher than clinical support staff turnover rate.
The factors promoting recruitment and retention need to be top-of-mind for administrators. Some of them are obvious: compensation, for example. Experience has teased out others: manageable workloads, work-life balance, opportunities for leadership development, and so on.
Given the conditions where healthcare business professionals work today — complex technology, increased workloads, the needs of organizations to increase productivity/profitability, and much more — the specter of stress and burnout threatens both recruitment and retention as never before. Getting and keeping good people means engaging them and keeping them engaged, and that, in turn, means caring for their well-being in a range of spheres: workload, scheduling, peer support, stress reduction, and more.
What physicians consider the most important factor in maintaining this well-being — that is, in supporting all the values making for well-being — holds true for the entire organization. According to the findings of the 2017 Physician and Advanced Practitioner Well Being Survey, carried out by VITAL WorkLife and Cejka Search, it's the culture of the organization. A positive organizational culture was consistently rated even more highly than self-care tactics or business processes and procedures — important as those are — in maintaining well-being.
Organizational Culture — What is it?
In a thoughtful article in the Harvard Business Review, Michael D. Watkins suggests it's not easy to define. "While there is universal agreement (1) it exists, and (2) that it plays a crucial role in shaping behavior in organizations," he writes, "there is little consensus on what organizational culture actually is."
Nonetheless, Watkins offers some pithy definitions, garnered from an informal LinkedIn survey of business professionals. These include:
How organizations do things
The sum of values and rituals which serve as "glue" to integrate the members of the organization
Civilization in the workplace
Daniel J. Whitlock, MD, MBA, doesn't think culture in healthcare organizations is a complex concept. For him, "institutional glue" and "civilization in the workplace" come down to "being honest and open with people."
Dr. Whitlock, a widely experienced medical administrator and a member of the VITAL WorkLife Advisory Team, notes: "A lot of different concepts have been attached to this idea of a positive organizational culture: patient-centered focus, the showing of respect for colleagues, appropriate handling of errors — but for me the most salient one is whether there is honest and transparent communication at all levels of the organization, and especially between management and practitioners."
"If you don't have that," he says, "you may be able to recruit a good physician with a lot of bells and whistles, but you won't be able to retain her or him." Or anyone else, for that matter.
Dr. Whitlock's opinion gets heavy-duty support from a 2016 report on healthcare organization leadership and physician engagement from Athenahealth. In the Physician Engagement and Leadership Index, a survey of more than 2,000 physicians nationwide, the physicians cited good communication as the most important skill needed in medical management. Commenting on the finding, Rob Cosinuke writes, "Perhaps the most important responsibility of the healthcare leader is to define and communicate the organization's strategic vision."
Watch for Pitfalls
Dr. Whitlock points out that, when it comes to retention, the focus on mission and vision needs to be augmented by an additional awareness: Communication needs to be fair. One strong bone of contention for physicians, he says — and one potentially leading to dissatisfaction prompting them to "pull the ripcord" and back out of their career — is not being included in decisions affecting them directly. This is likely true for every employee.
"Let's say an organization has metrics indicating they need to increase productivity," he says. "If they unilaterally increase the number of patients a practitioner has to see daily, without consulting him or her, the physician may feel manipulated and resentful, and wonder, 'what's really going on in this organization?' It's not the kind of thinking you want to encourage in your medical staff if you want them to stay with you."
Keep in mind that increasing a practitioner's productivity affects the entire organization's workload.
Another key point in the Athenahealth study was the high value physicians placed on leadership in the organization; it's a point Dr. Whitlock underlines as well in describing how good communication can work.
"When sensitive decisions are being made," he says, "physician leaders are usually more effective than nonphysicians in sitting down with docs and saying, 'Certain things are being considered, and we really want to run it by you.' You're not giving the practitioner a veto or control over the decision — simply, when the decision comes down, he or she will understand it better and feel included."
The same philosophy can be applied to office personal.
Make the Most of Your Culture
If a healthcare organization is doing its best to infuse its institutional culture with these values — openness, honest communication, staff involvement, and leadership — how can it leverage them to recruit?
"You can make a pact with the incoming physician — it can be a good recruiting tool," says Dr. Whitlock. "Something along the lines of 'We'll be honest with you; we won't surprise you; we'll include you in decision-making.' But then you have to really do it. This business of culture is not just something you put on a masthead; it has to permeate the whole organization. It has to be the way the organization works." And it has to apply to all staff, not just the clinicians.
Although the cultures of many — perhaps most — organizations haven't yet been 100 percent "permeated" by these values, Dr. Whitlock believes there are good intermediate steps leaders can take on the way to the goal.
"One of the best [steps] is to make sure there is some physician in the organization's hierarchy a practitioner with a problem can go to," he says. "Maybe she's going through a divorce or he's got a health issue, and they need to cut back on their schedule. They're hesitant to communicate and they're worried about the possible response. The go-to physician can advocate for them with the rest of the organization, explaining 'this isn't a bad doc; this is a doc with a problem.'" This concept should be available throughout the organization for all levels.
Communication, of course, is only a part of a comprehensive orientation toward employee well-being — but without a commitment to it expressed as a cultural value, the best programs will have hard going. Building a culture optimal for physicians (and thus for everyone else, including advanced practice providers, nurses, office staff, and patients) takes time, patience, and willingness to adapt. But if it's solid and thriving, it can be leadership's strongest ally in getting and keeping the best and brightest.
---
Resources
2018 MGMA DataDive Practice Operations
"A Review of Physician Turnover: Rates, Causes, and Consequences," Anita D. Misra-Hebert, MD et al., American Journal of Medical Quality, March 1, 2004
2018 National Health Care Retention and RN Staffing Report, NSI Nursing Solutions
"8 Strategies to Recruit and Retain Top Physicians," Emily Rappleye, Becker's Hospital Review, July 30, 2015
"Physician engagement: A Multistep Approach to Improving Well-Being and Purpose" Alan H. Rosenstein, MD, PSQH, June 1, 2015
Physician and Advanced Practitioner Well Being Survey, VITAL WorkLife and Cejka Search, June 22, 2017
"What Is Organizational Culture? And Why Should We Care?," Michael D. Watkins, Harvard Business Review, May 15, 2013
Latest posts by Liz Ferron, MSW, LICSW
(see all)