ABNs and Your Medical Practice
By admin aapc
In Billing
March 22, 2010
Comments Off

on ABNs and Your Medical Practice
by Rhonda Buckholtz, CPC, CPC-I, CPMA, CGSC, CPEDC, COBGYN, CENTC
Both Medicare beneficiaries and providers have certain rights and protections related to financial liability under the Fee-for-Service (FFS) Medicare and the Medicare Advantage (MA) Programs. Providers give notices to beneficiaries regarding these financial liability and appeal rights and protections.
Section 50 of the Medicare Claims Processing Manual establishes the standards for use by providers, practitioners, suppliers and laboratories in implementing the revised Advance Beneficiary Notice of Noncoverage (ABN) (Form CMS-R-131), formerly the "Advance Beneficiary Notice."
§ 1879 of the Act requires a provider to notify a beneficiary in advance when he or she believes that items or services will likely be denied either as not reasonable and necessary or as constituting custodial care. If such notice is not given, providers may not shift financial liability for such items or services to beneficiaries should a claim for such items or services be denied by Medicare.
What this means to providers is that they cannot charge a Medicare beneficiary for services or items if denied by Medicare for medical necessity. For those items or services that are statutorily excluded for payment from Medicare, providers are not responsible for obtaining an ABN.
Providers are responsible for obtaining an ABN prior to providing the service or item to a beneficiary. The form must be filled out in its entirety as well as the cost to the patient and the reason why Medicare may deny the service. Only the approved Form CMS-R-131 is valid, and the forms may not be altered in any way other than to put the practice information in the header area.
ABNs can be utilized for other health plans, but research is required to determine who accepts then and in what format. It is very important to do your research prior to providing any services in your practice. You should also carefully consider your health plan contract language to make sure there are no "held harmless" clauses.
Latest posts by admin aapc
(see all)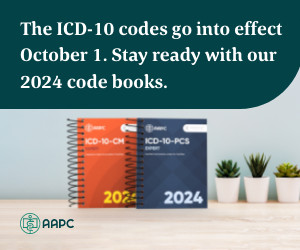 No Responses to "ABNs and Your Medical Practice"