Waive Cost Sharing on Applicable Claims Using Modifier CS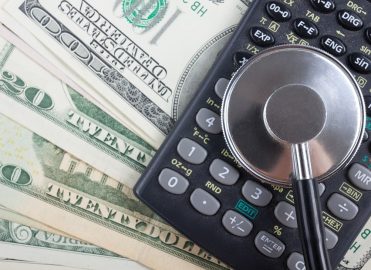 The implementation of the Families First Coronavirus Response Act waives cost-sharing (coinsurance and deductibles) for COVID-19 testing-related services.  The Act is a bit convoluted (as most Acts are) so the Centers for Medicare & Medicaid Services (CMS) breaks down what it all means for Medicare Part B claims in a special edition of MLN Connects, released on April 7.
Here's What You Need to Know
The following guidelines pertain to evaluation and management (E/M) services that result in the administration or ordering of COVID-19 lab tests by an outpatient provider, physician, or other providers and suppliers billing under Medicare Part B. This means that, to waive cost-sharing, the E/M visit must result in one of the following COVID-19 lab tests being ordered or administrated:
U0001 CDC 2019 novel coronavirus (2019-ncov) real-time rt-pcr diagnostic panel
U0002 2019-ncov coronavirus, sars-cov-2/2019-ncov (covid-19), any technique, multiple types or subtypes (includes all targets), non-cdc
87635 Infectious agent detection by nucleic acid (DNA or RNA); severe acute respiratory syndrome coronavirus 2 (SARS-CoV-2) (Coronavirus disease [COVID-19]), amplified probe technique
Note: The American Medical Association released two new testing CPT® codes after CMS published the MLN Connects SE: 86328 and 86769. As such, CMS does not address these codes in the provider education.
CMS further outlines that cost sharing is waived for qualifying E/M services dated March 18 through the end of the public health emergency. This guideline applies to any of the following E/M services, so long as the criteria for the visit is met:
Office and other outpatient services
Hospital observation services
Emergency department services
Nursing facility services
Domiciliary, rest home, or custodial care services
Home services
Online digital evaluation and management services
Furthermore, cost sharing is waived for a qualifying E/M service to any of the following:
Hospital outpatient departments paid under the outpatient prospective payment system
Physicians and other professionals under the physician fee schedule
Critical access hospitals
Rural health clinics
Federally qualified health centers
When to Use Modifier CS
For the aforementioned services billed to their respective payment systems, append modifier CS Cost-sharing for specified covid-19 testing-related services that result in an order for or administration of a covid-19 test on applicable claim lines to identify the service as subject to the cost-sharing wavier for COVID-19 testing-related services. In addition, CMS advises that you should NOT charge Medicare patients any co-insurance and/or deductible amounts for these services.
Providers may also retroactively resubmit applicable professional claims with modifier CS from March 18 and beyond so long as they contact their Medicare Administrative Contractor beforehand. Institutional claims may also be resubmitted with modifier CS appended to receive 100 percent payment.
See the April 7 and April 10 MLN Connects SE for compete details.
Latest posts by Brett Rosenberg
(see all)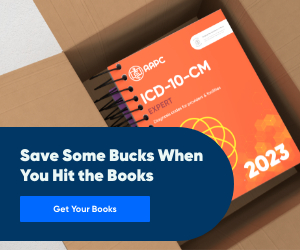 12 Responses to "Waive Cost Sharing on Applicable Claims Using Modifier CS"