Hospices See COVID-19 Relief
In CMS
April 13, 2020
Comments Off

on Hospices See COVID-19 Relief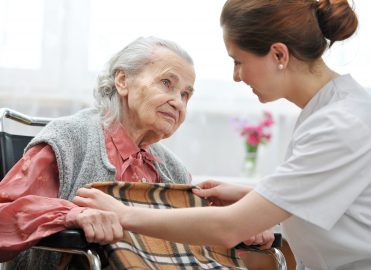 Aid comes in the form of volunteers, assessment deadlines, and more.
Hospices' new ability to use face-to-face physician encounters performed via telehealth for recertifications is a major step. But Medicare is offering relief in other areas as well.
"The Centers for Medicare & Medicaid Services [CMS] is taking historic and unprecedented steps to equip the American healthcare system with maximum flexibility to respond to the 2019 Novel Coronavirus (COVID-19) pandemic," CMS said in a recent release.
CMS will waive requirements in these areas for hospices:
Volunteers: CMS is waiving the requirement that hospices are required to use volunteers (including at least 5 percent of patient care hours). "Hospice volunteer availability and use will be reduced related to COVID-19 surge and potential quarantine," CMS anticipates.
Comprehensive Assessments: CMS is waiving time frames for updates to the comprehensive assessment. "Hospices must continue to complete the required assessments and updates," CMS instructs. But the time frames for updating the assessment may be extended from 15 to 21 days.
Non-Core Services: CMS is waiving the requirement for hospices to provide certain non-core hospice services during the national emergency, namely physical therapy, occupational therapy, and speech-language pathology.
Aide Supervision: CMS is waiving the requirements for a nurse to conduct an onsite supervisory visit every two weeks. "This would include … an onsite visit every two weeks to evaluate if aides are providing care consistent with the care plan, as this may not be physically possible for a period of time," CMS states.
"Section 1135 of the Social Security Act gives the [Health and Human Services] Secretary broad waiver power during national or local emergencies to waive almost any requirement of the vast regulatory scheme (with or without an act of Congress)," points out attorney Brian Daucher with Sheppard Mullin. "So if providers have been unable to timely complete recertification, or have faced any other circumstances precluding full compliance, hospices should still continue to bill for rendered services," Daucher advises on the firm's hospice law blog.
"In short, hospices should do whatever is necessary in real time to care for their patients," Daucher suggests. "Regulatory compliance should be followed where possible, but the inability to do so should not necessarily be deemed a reason not to provide services."
For complete details, read the three-page summary of CMS' hospice COVID-19 "flexibilities."
Latest posts by Rebecca Johnson
(see all)