New COVID-19 Testing Codes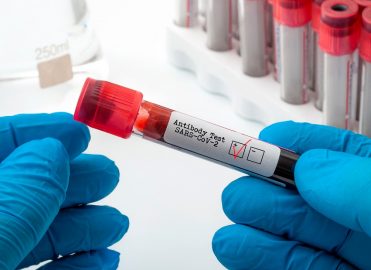 During an emergency meeting in response to the COVID-19 crisis, the American Medical Association (AMA) convened the CPT® Editorial Panel to approve a new pair of Category 1 CPT® codes. These two new codes are effective immediately, according to the AMA.
"The new codes are intended for use as the industry standard for accurate reporting and tracking of blood tests performed to specifically detect antibodies associated with the SARS-CoV-2 virus," according to the AMA release.
New Codes for Antibody Testing
The new codes are:
86328 Immunoassay for infectious agent antibody(ies), qualitative or semiquantitative, single step method (eg, reagent strip); severe acute respiratory syndrome coronavirus 2 (SARS-CoV-2) (Coronavirus disease [COVID-19])
86769 Antibody; severe acute respiratory syndrome coronavirus 2 (SARS-CoV-2) (Coronavirus disease [COVID-19])
CPT® 86328 is for antibody tests using a single-step method immunoassay. This often includes a strip with all of the critical components for the assay, and is appropriate for a point of care platform, according to an AMA press release. CPT® 86769 is for antibody tests employing a multiple-step method.
For more up-to-date information on testing codes, click here.
Antibodies Show Promise
"Antibody testing that identifies patients that have been exposed to the novel coronavirus (SARS-CoV-2) and developed an immune response is likely to have important public health implications by providing a clearer picture of the prevalence of the disease in the U.S.," said AMA President Patrice A. Harris, MD, MA, in the press release. "The expedited approval of new CPT® codes for COVID-19 antibody tests is an important step that enhances the reporting of innovative tools now available to advance medicine's overarching goals of reducing the COVID-19 disease burden, improving health outcomes and reducing long-term care costs."
The AMA has released a free CPT® Assistant Special Edition: April Update to guide the healthcare industry on using these new codes.
Latest posts by Chris Boucher
(see all)
14 Responses to "New COVID-19 Testing Codes"