Hospital Labs to Share COVID-19 Data
In COVID-19
April 9, 2020
Comments Off

on Hospital Labs to Share COVID-19 Data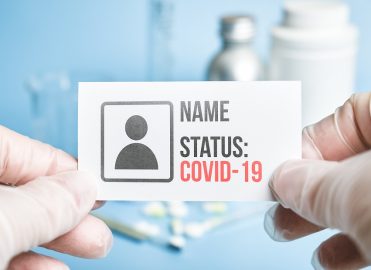 U.S. hospitals recently received a letter from the Centers for Medicare & Medicaid Services (CMS), on behalf of Vice President Michael Pence, requesting they report their COVID-19-related data. This data request is two-fold.
What Data Must Hospitals Report?
First, the hospitals should report their data on COVID-19 testing performed in their Academic/University/Hospital 'in-house' laboratories, to the U.S. Department of Health and Human Services (HHS), according to the vice president's letter.
Secondly, the hospitals should report to the Centers for Disease and Prevention's National Healthcare Safety Network (NHSN) COVID-19 Patient Impact and Hospital Capacity Module daily data of the counts of patients with suspected and confirmed COVID-19 diagnoses. This should include their current use and availability of hospital beds and mechanical ventilators.
The NHSN is the nation's most widely used healthcare-associated infection (HAI) tracking system. The COVID-19 Module is new and became available for hospitals to use starting on March 27, 2020.
"Although most hospitals already regularly submit data to NHSN on healthcare-associated infections for purposes of CMS reporting, the data we are now asking you to report is necessary in monitoring the spread of severe COVID-19 illness and death as well as the impact to hospitals," said Pence in the letter. "The data will help us better understand disease patterns and develop policies for prevention and control of health problems related to COVID-19."
Data Will Not Include PHI
When reporting COVID-19 data, hospitals should not include patients' personal identifying information in order to protect the patients' privacy, according to a recent CMS press release.
COVID-19 Data Could Hold the Cure
This COVID-19 data request to hospitals is vital because it is a piece of the COVID-19 data puzzle that does not exist yet. Although the White House Coronavirus Task Force has already been compiling COVID-19 data from public health labs and private lab companies, they do not yet have the data from hospitals labs that perform their own lab testing.
"The nation's nearly 4,700 hospitals have access to testing data that's updated daily. This data will help us better support hospitals to address their supply and capacity needs, as well as strengthen our surveillance efforts across the country," said CMS Administrator Seema Verma in a recent press release. "America's hospitals are demonstrating incredible resilience in this unprecedented situation, and we look forward to partnering further with them going forward."
Latest posts by Meagan Williford, MA, CPC-A
(see all)